Experience Bhutan & Nepal tour, suitable for those travelers who have limited time
Highlights
Views of Himalayan range from the aircraft between Nepal & Bhutan,
Experience of Buddhist culture and peaceful village in Bhutan,
Amazing Monasteries & dzong worth to view,
Walk at steep valleys and a short hike to Taktsang Monastery,
A local & traditional market with unique items,
View of ancient art, history, and culture in Kathmandu,
Scenic drive and amazing world heritage sites.
Nepal: 2 Nights in Kathmandu with Bhaktapur Durbar Square, Pashupatinath, Boudhanath, Patan Durbar Square, Swoyambhu Stupa, Hanuman Dhoka Basantapur and local market.
Bhutan: 2 Nights in Bhutan with Taktsang Monastery (Tiger's Nest) hike, Paro Valley, Thimphu with the weekend market.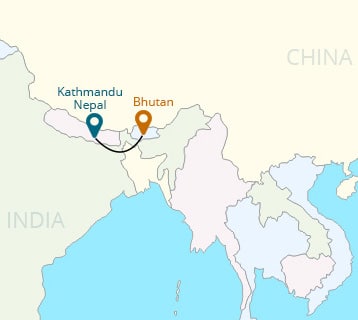 A compilation of great natural beauty co-ordinating with immense cultural diversity, Nepal gives you all in the light of Everest. Relish your soul with the glimpse of the world heritage sites together with the Rustling bazaars of the turf. Cuddle with the religious culture and tradition in this prosperous country of optimism. Acquire the peace of mind exploring the Gumbas in essence of the Hindu traditions too. Caress the eyes with beautiful craftsmanship and plain streets of Bhaktapur. Savor the aspects of this alluring land to your heart's content. Reveal and not to mention regroup with your inner self with fulfillment and peace of mind.
Seek the prospects of simplicity and elegant lifestyle as you emerge in the province of Bhutan. Enveloped by the hills and Monasteries alike this land has a well-off culture of its own. Preach this land of boundless Shangri-la as you pass into the Taktsang Monastery or the legendary Tiger's Nest monastery. Grasp the old Buddist religion and the Bhutanese culture identically here. Hold to your roster as you meet with the fascinating charms of the Paro valley.
Things to consider for your Nepal Bhutan Tour
Be alert and follow your local guide strictly. The guides provided are expert in their field respectively.
Detouring during the trip can be hazardous. In any event, take suggestions from your guide.
Follow the norms of the places you visit. Photography might be banned in some areas.
Feel free to ask for nearing festivals for better study of culture.
You have tourist help centers for your aid in the sites too.
YOUR JOURNEY DAY BY DAY
Fly from Bangkok/Kathmandu/New Delhi to Paro and drive to Thimphu and Thimphu Tour.
Fly to Paro from Kathmandu international airport; a Bhutanese representative will peak you up and guide you to visit Thimphu. Stop halfway to the Paro-Thimphu highway, and visit the 16th-century old Tachogang Lhakhang temple by traversing an old bridge. From the bridge, enjoy the scenic views of the villages. Tachogang temple means the hill of the excellent horse. Continue to drive to Thimphu.
Rest for a while at a hotel. Visit different popular sites on the list for sightseeing. This tour will give lots of enjoyment as you will be able to grasp the culture and traditions of Bhutanese culture.

Visit interesting weekend market (Thu-Sun)
Tashichho Dzong
Memorial Chorten
Buddha Dordenma statue
Bhutan Postal Museum
Folk Heritage Museum
Takin Zoo
Drive back to Paro and hike to Taktsang Monastery and Paro Tour
After breakfast, we drive to Paro and start trekking to Taktsang Monastery.
Taktsang Monastery also known as the Tiger's Nest is a famous monastery for Buddhists. The monastery is located 10 kilometers to the north of Paro and holds on a cliff at 3,120 meters (10,240 ft.), roughly 900 meters (3,000 ft.) over the Paro valley. The rock slopes are generally steep (almost vertical) and the monastery buildings are built by incorporating the rock face. Despite it looks difficult, the monastery complex is reachable from different directions.

Kyichu Lhakhnag Temple
National Museum of Bhutan
Paro Dzong Taktsang
Flight to Kathmandu and Tour 2 monuments; Pashupatinath and Boudhanath.
After arriving at Kathmandu airport, you should process your Nepal Visa; so you will require USD 40 cash and 2 passport size photograph. Our representative will be waiting for your arrival at the airport with a placard. He then takes you to the hotel and proceed the tour.

Pashupatinath (God Shiva, Hindu Temple)
Boudhanath (One of the large Buddhist stupa)
Bhaktapur sightseeing, Swoyambhunath and Basantapur (Kathmandu Durbar Square)
After breakfast, proceed the tour in Kathmandu & Bhaktapur.

Bhaktapur Durbar Square
Swoyambhunath
Basantapur (Kathmandu Durbar Square)
Flight back to Bangkok/New Delhi or next destination.
As your indicated departure time, we transfer to Kathmandu airport for your final departure. If enough time, visit some other attractive monuments around Kathmandu.
You will surely carry along, abundant of memories of nature, hills, valleys and a different culture and tradition. The group that you will meet on this visit will be a memory to adore and share with your friends.
Cost & Inclusion
Experience unmatched service quality and bonus offerings with our unparalleled local expertise. As seasoned operators in the industry for over a decade, we prioritize excellence above all else.
Please note that the price for each package may vary based on factors such as hotel category, tour duration, travel season, routes, and activities. You have the flexibility to customize your ideal package, which may not be available with cheaper options elsewhere. Rest assured, your visit will be worth every penny with Asia Experiences.
To plan your tour with us, simply click on the buttons below to "Ask the Expert" or "Customize Your Trip" based on your interested countries.
Nepal
Airport pickups and drops service.
Private ground transportation with A/C.
Twin-sharing hotel accommodation.
Local cultural tour guide with English speaking.
Sightseeing entrance fees for museums and monuments.
Breakfast in Nepal.
Bhutan
Airport pickups and drops service.
Private ground transportation with A/C.
Twin-sharing hotel accommodation.
Local cultural tour guide with English speaking.
Sightseeing entrance fees for museums and monuments.
Full meals in Bhutan.
Processing Travel Permit and Entry Visa.
Reviews
---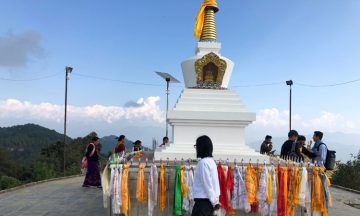 George
United KIngdom
12 Sep 2022
Highly recommend Asia Experiences
But I was in a dilemma about which travel company to choose. I searched on google and came to know about Asia Experiences. I booked with this company. The service is excellent and the guides are friendly and knowledgeable.  I highly recommend Asia Experiences for Nepal and Bhutan Tour.
---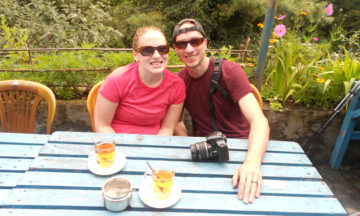 Edward
Australia
19 Jan 2021
Nepal Bhutan Tour- Great and humble tour assistance
I still remember the first time I called Asia Experiences for aid. It was noon here in Boston, but I didn't realize that it would be a late night in Nepal. However, their customer case assistance was humble and took no time on my queries to visit this group of nations. I love traveling around the world, and in my many traveling stories there are some negative parts too. However, with the assistance and proper guidance of Asia experiences I could enjoy my trip to the fullest. Mrs. Dipa was very polite and yet professional as I knew I was a handful of curious traveler who wanted a lot. In my short time here I thought I was able to know central Asia better than before with the courtesy of my amazing guides from Asia Experiences. I suggest and approve this agency as one of the best and straightforward companies you will find in Nepal. So better be safe than sorry, with Asia experiences holidays.
---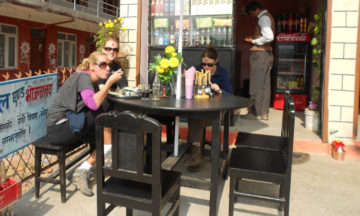 Austin & Kylie
United States
19 Jan 2021
Smooth handling of the itinerary
With so many places to see and experience in these countries, I was in doubt that if the company can really catch up to it. You know how people say 'leave it to the professionals' well they did it and in some fashion. We had plenty of time in every destination and we could even extend that over the itinerary time too. The guide was completely experienced and knew when it's time to push. Another thing I admired about Asia Experience and especially Mr. Umesh is that he checked and communicated with us and the guide all over the trip. The guides didn't hesitate to explain me twice when it came to safety and norms of some of the destinations. I will suggest this travel company if you want to experience the countries in their authentic form.
Pay Online