Tibet is located in south-western China and borders the Xinjiang Uigur Autonomous Region and Qinghai, Sichuan and Yunnan. Tibet is the Land of Snows, known as the roof of the world, has become a dream destination for adventurers tourists from all over the world.
Traveling to Tibet is an incredible journey in which one can see the world's highest mountains pilgrims and walk amidst the burning lamps & chanting monks of Tibet's ancient and Buddhist monasteries. This is a wonderful and amazing trip for this country.
Tibet is reopen after COVID-19: Updated April 2023
Visiting Tibet is allowed for foreigners, but flights between Kathmandu (Nepal) and Lhasa (Tibet) are currently not available. However, travelers can still choose from other tour options, such as overland or driving tours.
Before you travel
Things you need to do before your trip
Meet our Expert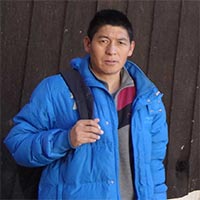 Sonam Tenphel
Lets find the best things to do! Discuss your travel plan with our local experts!