A triangular short trip of a lifetime, Nepal, Tibet and Bhutan
Highlights
Enjoy the ancient world heritage sites of Kathmandu.
Fly above Nepal, Bhutan and Tibet and admire the beauty of Himalayan range with Mt. Everest.
Admire the view of Lhasa with Potala Palace of Dalai Lama.
Explore the beauty of Tibet with amazing view.
Visit Drepung Monastery, the biggest Monastery in Tibet and Norbulingka Palace.
Enjoy the delightful valley of Paro, Thimphu, Phunakha and Wangdue Phodrang.
Hike to Paro Taktsang Monastery (Tiger's Nest) in Bhutan.
Nepal: 3 Nights in Kathmandu with Bhaktapur Durbar Square, Pashupatinath, Boudhanath, Patan, Swoyambhu Stupa and local market.
Tibet: 3 Nights in Lhasa, Tibet with Potala Palace, Sera & Drepung Monastery, Norbulinka Palace and Barkhor street.
Bhutan: 3 Nights in Bhutan with Taktsang Monastery (Tiger's Nest), Paro Valley, Thimphu with weekend market and Punakha Dzong.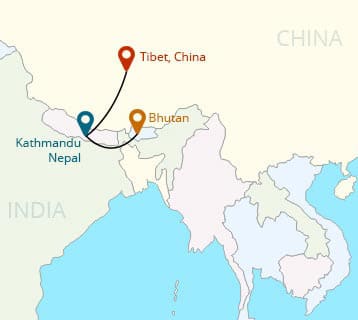 Nepal Tibet and Bhutan Short Tour, walking beside the eaves of the pagodas in the narrow stone patched streets of Kathmandu has its undefinable beauty. The diversity of culture and lifestyle is what one expects from this wondrous country. Surely a heavenly place lying in the lap of the Mt. Everest. The ever-glazing streets of Ason full of skilled craftsmanship and Thanka paintings are appealing to watch. Walking through the Durbar Squares and other majestic world heritage sites acts as a magical outdoor theatre.
Embark on a unique and worthy adventure on Tibet with endless natural beauty and rich untouched culture of Lhasa. Walk through the streets where smiles can be stumbled in any event as you take each of your leaps. Have a divine experience of a lifetime of walking side by side with the Tibetian pilgrims and in the foot of the worlds most prominent plateau. Blend in with the locals and dive into the heart of Tibetian Buddhism as you visit the former residence of Dalai Lama; The grand palace of Potala. A land of many formidable passes you can soak it all with the marvelous view there. Uncover the treasures of this great land as you take the walk of Enlightenment and purity here.
Lose yourself in the lustful natural beauty and rich, undisturbed culture as you visit the astounding country of Bhutan. A place with never-ending cliffs and beautiful monasteries carved right into it. As a matter of fact, Thimphu welcomes you with a smile from their heart. An expedition to Taktsang or the world-renowned Tiger's Nest is a beauty to devour by the same token standing tall about 900 meters from the valley floor. Drench yourself with the beautiful culture, and shining heart of the Bhutanese people as you walk in the staircase of spiritual satisfaction visiting this great nation with incredible experiences.
Things to know about Nepal Tibet and Bhutan Short Tour
All these countries hold their religious values strictly. So, you have to be aware of dos and don'ts in these places.
You can stumble upon different types of festivals while visiting these places. For the most part, enjoy responsibly in these cases.
Restaurants and lodges here are always welcoming here but might not have every possible facility in some cases. In fact, make a most out of it.
Try the local cuisine in place of ordering the standard menu as a new kind of experience here.
Restrictions of foreign entry may be intact in some destinations. One must respect the decision of the people there.
YOUR JOURNEY DAY BY DAY
Arrival in Kathmandu (1310m)
After arriving at Tribhuvan International airport, you should process your Nepal Visa so that you will require USD 30 cash money and 2 passport size photo. Our representative will be waiting for you at the airport with a placard. He takes you to the hotel and continues the tour.
Swoyambhunath (Monkey Temple)
Kathmandu Durbar Square (Hanuman Dhoka with Kumari house)
Due to the short and tight tour schedule, you must arrive in Kathmandu before 1PM, so we can submit your Tibet visa with your original passport on same day. Otherwise you will need 1 extra day in Kathmandu. As Tibet visa requires at least 3 working days.
Kathmandu visit/sightseeing
Today you will visit the magnificence and legacy/heritage of Kathmandu. You will begin from Pashupatinath, the most perfect and sacred for Hindus around the world. After that, we move to Boudhanath Stupa, giant stupa in the world and Bhaktapur, the city famous for art and culture. You will also see the traditional painting school and get a look at Nepalese art.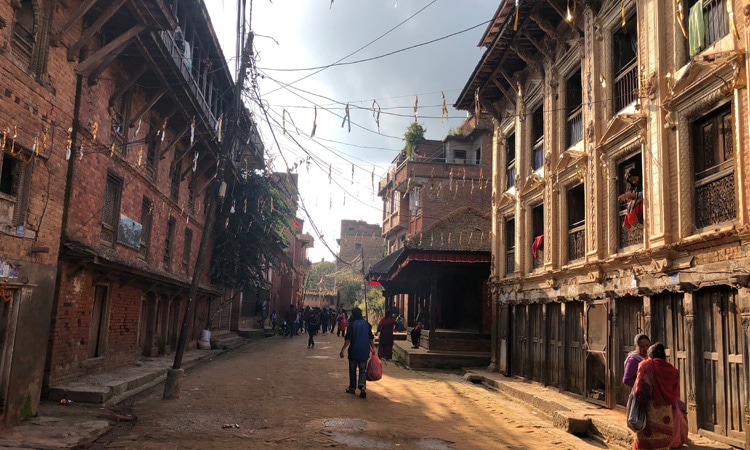 At Lhasa Gongar airport our guide for Tibet will receive and takes you to the hotel. Today, you will need to acclimatize to the effects of the altitude (Lhasa elevation: 3,600 meters / 11,800 feet from sea level). Lhasa is famous for Dalai Lama's Potala Palace. Next day, you will visit century-old monasteries, palaces and highly crowded Barkhor street. The temperature is chilling more so we would suggest you bring your warm clothes.
Your Tibet visa will collect from Chinese embassy of Kathmandu around 10AM and handover you with your original passport and we will drop your to the Kathmandu airport for your Tibet flight (Tibet flight around 12 noon)
Lhasa Exploration with Potala Palace
Today you will visit the legendary Potala Palace situated at the hilltop and get a perspective view of Lhasa city. Potala is partitioned into two sections, first is white and second is red. The Palace built for meditation in the 5th century and later remodeled by Dalai Lama is among UNESCO world heritage site. Then you will visit chapels, display and formal Chapel of 14th Dalai Lama till 1959. Then we move to Sera Monastery, a historic religious site, next Jokhang Temple – the spiritual centre. The wonderful temple is situated in Barkhor Square, now a UNESCO world heritage site.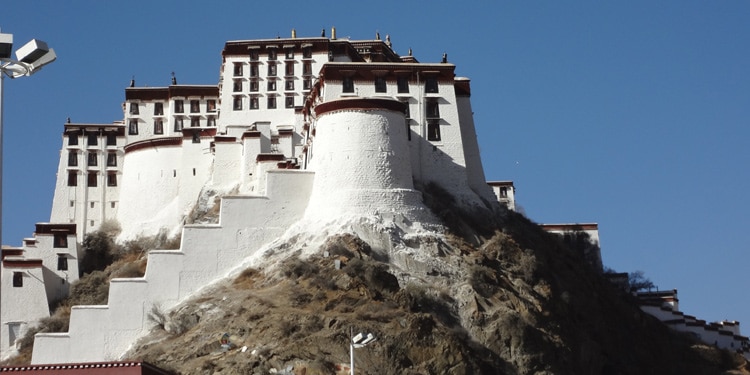 Today we begin our visit from Drepung Monastery, the greatest monastery in Tibet and it is the shelter for thousands of Monks. Here you can see the prayer hall, meeting hall and cooking area for all Monks. Next, you can visit Mentshikang (Men Tsee Khang) a Tibetan Medicine Center which was the bullet in 1916. Then your tours continue towards Dalai Lama's summer camp Norbulingka Palace. It additionally has a lovely park around and is a UNESCO's world heritage site.
Lhasa - Kathmandu and Tour of Patan Durbar Square
Flight back to Kathmandu, here you can appreciate the outstanding views of awesome Himalayas. The views of mountains like Mt. Everest, Annapurna, Machapuchhare, Manaslu, Pumori and many more will be seeing from the flight. At the Kathmandu airport, you will meet the guide, who will take you to the hotel.
After check in your hotel in Kathmandu, you will visit the Patan city, one of the cities of Kathmandu valley among the three cities. It is famous for art and craft. You can also enjoy the awesome views of Durbar Square, excellent models in the old temples in Kathmandu. Next, you can see a Tibetan refugee camp and industrial area of Patan.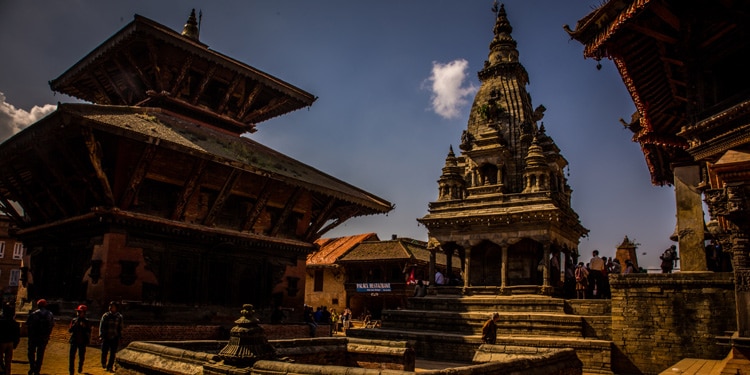 Fly to Paro and drive to Thimphu and Thimphu visit
After breakfast, we will transfer you to the airport.
Fly to Paro from Tribhuvan International Airport Kathmandu. After arrival in Bhutan, our Bhutanese representative will pick you and guide you for Bhutan tour.
On the way to the Paro-Thimphu highway, visit the 16th-century old Tachogang Lhakhang temple. The temple means the hill of the excellent horse. You need to cross an old bridge to visit the temple. From the bridge, enjoy the scenic views of the villages.
Drive to Thimphu after short visit and transfer to a hotel for rest. Then, visit different famous destinations on the list of sightseeing. This tour will give delight as you will have the capacity to take and understand the tradition of Bhutanese culture.
Visit intriguing end of the week advertise (Thu-Sun)
Tashichho Dzong
Memorial Chorten
Bhutan Postal Museum
Folk Heritage Museum
Takin Zoo
Buddha Dordenma statue
Thimphu to Punakha journey back to Thimphu (150 kilometres.)
After Breakfast, we head towards Dochu-la Pass (3102m) and see the great Himalayas. You can take astounding photos of this amazing view; the valleys and hills are noted as an enormous views by various tourists. Then we move to Punakha Dzong and the longest Punakha Suspension Bridge. If we have extra time, we can walk through rice terraced fields and visit the Chhimi Lhakhang temple of fertility. Return to Thimphu. Overnight at Thimphu.
Drive to the eminent Dochula Pass (3102 meters) and see the perspective of the awesome Himalayas.
Continue to drive toward Punakha
Visit Punakha Dzong and Punakha Suspension Bridge
Visit the sanctuary of ripeness through rice terraced fields to Chhimi Lhakhang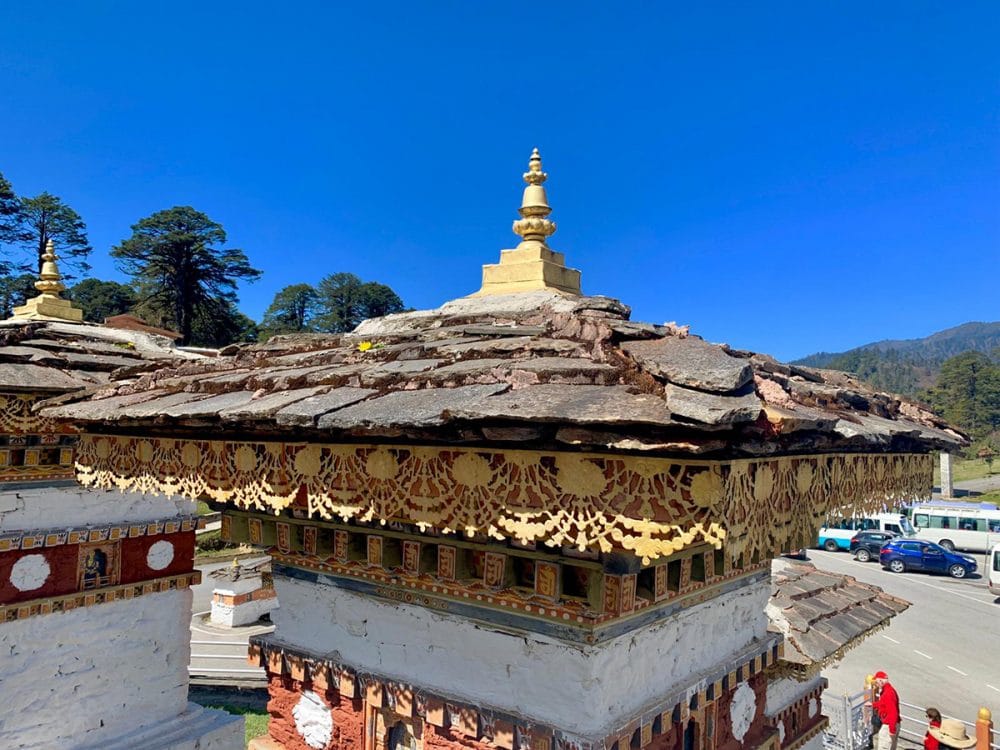 Drive to Paro and climb to Taktsang Monastery and Paro valley visit
After breakfast, we move to Paro from Thimphu by a drive and then trekking to Taktsang Monastery.
Taktsang Monastery also called the Tiger's Nest is a popular monastery for Buddhist people. This monastery is lying 10 kilometers to the north of Paro and hangs on a cliff at 3,120 meters (10,240 ft.), approximately 900 meters (3,000 ft.) over the Paro valley. The slopes of the rock generally steep (relatively vertical) and the monastery are built by incorporating the face of the rock. It looks difficult, but the monastery complex is reachable from different faces. After the hike, return for lunch. And explore the beautiful Paro dzong, the historically important National Museum of Bhutan, and the old temple Kyichu Lhakhang. Overnight at Paro.
Hike to Taktshang or 'Tiger's Nest' popular religious community
National Museum of Bhutan
Paro Dzong
Kyichu Lhakhang
Flight to Kathmandu/Bangkok/New Delhi or next goal
According to your departure time, we transfer you for your final departure. If you have free time, we can visit other attractive monuments in Bhutan.
Without a doubt, you will surely carry memories of nature, hills, valleys and different cultures and traditions. The group and people you met on the visit will be the memory for you to remember and share with your fellow.
Cost & Inclusion
The cost of each package may vary based on factors such as hotel category, tour duration, number of travelers, travel season, routes, and activities. You have the option to customize your package to create your ideal itinerary, which may differ from cheaper deals elsewhere. Rest assured, we will ensure that your visit with Asia Experiences is worth every penny.
Ready to plan your tour? Click on the buttons below to ask our experts or customize your trip to your desired countries, so we can provide you with an accurate quote based on your requirements.
Nepal
Airport pickups and drops service.
Private ground transportation with A/C.
Twin-sharing hotel accommodation.
Local cultural tour guide with English speaking.
Sightseeing entrance fees for museums and monuments.
Breakfast in Nepal.
Tibet
Airport pickups and drops service.
Private ground transportation with A/C.
Twin-sharing hotel accommodation.
Local cultural tour guide with English speaking.
Sightseeing entrance fees for museums and monuments.
Breakfast in Tibet.
Processing Travel Permit and Entry Visa.
Bhutan
Airport pickups and drops service.
Private ground transportation with A/C.
Twin-sharing hotel accommodation.
Local cultural tour guide with English speaking.
Sightseeing entrance fees for museums and monuments.
Full meals in Bhutan.
Processing Travel Permit and Entry Visa.
Reviews
---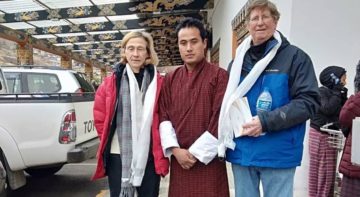 Andris
Latvia
19 Jan 2021
Excellent Service, Thoughtful and Professional
We (My friend and me) surfed a whole lot seeking for some popular agencies in Nepal. We decided to take no consideration when it came to professionalism in services. From our first words to the assistance we knew that Asia experiences were a perfect match for our south Asian visit. The reviews and ratings were just the overviews and I happen to find an actual blog written by one of the previous travelers too. We communicated and sought for advice both professional as well as personal and headed towards the TIA airport the next month. The hotels we stayed were top class, and we got to admit that the Asian foods we tried were a little spicy. However, we also had a range of different cuisines to choose from. I was also amazed to find the photography and English speaking skills impressive from Asia Experiences guides. We needed and god the detailed expense list and found the assistance of the agency worth every penny. We want to thank Asia experiences and especially Mr. Umesh for this smooth and perfect vacation. If you want to avoid complications and have a professional aid by your side choose Asia Experiences.
---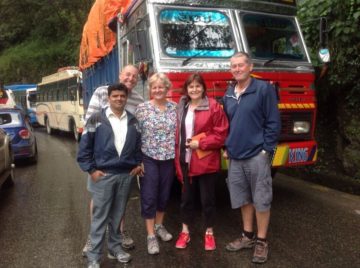 Lucas
Australia
19 Jan 2021
Reaching for the horizon when you have trustworthy agency
As a traveler young in heart and an aging body, I was in doubt that whether I can push further and add a new chapter in my travel diaries with this 14 days tour of Nepal, Tibet, and Bhutan. With my previous experiences, I knew the importance of having a proper agency to back me up in my journey. I was lucky to find a couple back from the tour of these countries a few days back in the local cafeteria. By their help, I was able to connect with the Asia experiences tour. As days came nearer to y arrival at Kathmandu, I asked numerous questions and communicated with the agency. They were of great help to keep my morale high. From the TIA to every other destination to come, the agency and guides completely aided me. From different hidden photographic locations to myths and legends of my destinations, I was provided a complete insight about them. With the Help of Mr. Umesh from Asia Experiences, I was also able to get extra privileges at the Hotels and Lodges. My guides acted as my extra limb as I took on the journey from the plains to the marshlands and high hills. I will suggest Asia Experiences for travelers of all ages and taste.
---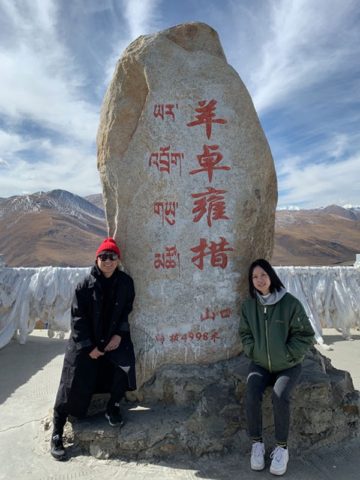 Jennifer
Hong Kong
19 Jan 2021
Tibet, Nepal, and Bhutan- Much more than you hear
Being a solo traveler, I was in a dilemma on whether to take these nations head on alone or ask for some assistance. With the costly offers running the market I was able to give up when a friend of mine suggested Asia Experience. I thank him even today as the experience I had in this Journey was worth every penny. Walking through the hills and the tight streets, my guide made it all possible as only I knew that I would have missed so much of those without Ashish (Nepal), Pemba (Tibet), and Tashi (Bhutan). The great thing was that my guides were well trained and experienced. They also had mastered the local languages in many of their visits. The memories and beautiful stories of reaching each destination were possible with Asia Experience and their pristine group of guides. I approve and suggest Asia experiences for solo travels as it is cost-efficient and professional.
---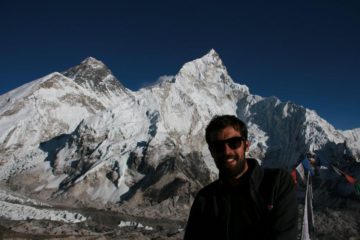 Christian
Australia
19 Jan 2021
Incredibly good company and surreal customer assistance
To be honest, we came to this idea of going to the vacation in Asia in a short notice, and we(My wife and me) really didn't expect that was possible. With fate or coincidence, we happen to take suggestions from the customer assistance of Asia Experiences. The whole process of query and answer was so smooth that the company made us realize. It's never too late. And Bam! The very next week we were in Kathmandu doing the Nepal-Tibet-Bhutan tour. We asked hundreds of questions before and during the tour, and all of them were eager to help us with our curiosity and sometimes even stubbornness. We are so happy to choose the tour, and we are pumped up for another. Thank you Asia Experiences for aiding us and making this whole trip possible in such short notice.
---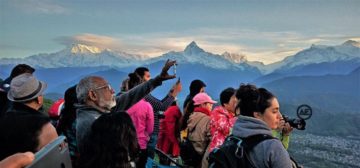 Jessica
United kingdom
19 Jan 2021
Best Company for multi country Tours
We used Asia experiences Holiday company for our first visit to Nepal, Bhutan, and Tibet in last year. This company is professional, reliable, and the service is excellent. While planning the trip, they were very quick to respond to questions and answers. We hit all the highlights and enjoyed the local guides in each country. The trip was perfect, guides and drivers punctual knowledgeable and very pleasant! Everything was spot on! Thank you for an amazing trip and a fantastic experience! Highly recommend this tour company.
Similar Trips
Our tours are highly customizable to fit your preference best. Here are some trips with similar experiences from which travelers can select their ideal tour package.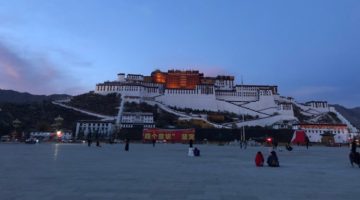 ---
Nepal: 6 Nights (Kathmandu, Nagarkot, Bhaktapur)
Bhutan: 3 Nights (Paro Valley, Thimphu, Punakha
Tibet: 6 Nights (Lhasa, Shigatse, Gyantse, EBC)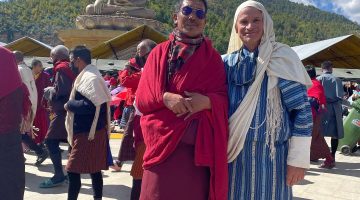 ---
Nepal: 6 Nights (Kathmandu, Patan, Bhaktapur, Nagarkot, Panauti village)
Bhutan: 3 Nights (Thimphu, Paro, Punakha)
Tibet: 6 Nights (Rongbuk Monastery, Shigatse, Gyantse, Lhasa)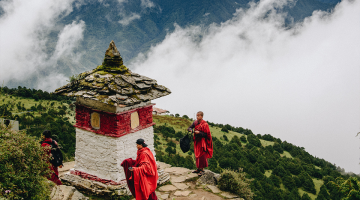 ---
Nepal: 6 Nights (Kathmandu, Patan, Bhaktapur, Nagarkot, Panauti village)
Bhutan: 3 Nights (Thimphu, Paro, Punakha)
Tibet: 6 Nights (Rongbuk Monastery, Shigatse, Gyantse, Lhasa)
Pay Online