Welcome to Bhutan, Bhutan or Druk Yul (The Land of the Thunder Dragon) is the small Buddhist Kingdom situated in the eastern Himalayas about the between China and India. It was a landlocked country in South Asia. Thimphu is capital and largest city of Bhutan, while Phuntsholing is its financial center.
Buddhism is deeply rooted in the culture heritage and tradition, can be witnessed in the daily life and activities of the Bhutanese people. Bhutan is a deeply spiritual land with green valleys, forests, rolling mountain, and picturesque, the people of Bhutan are always smiling, they love to meet visitors. Bhutan is one of the world's top travel destinations.
Before you travel
Things you need to do before your trip
Meet our Expert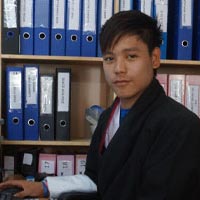 Jit Bahadur
Lets find the best things to do! Discuss your travel plan with our local experts!