Nepal Bhutan Luxury Tour is a perfect tour package to experience the authentic, cultural, and natural beauty of these two nations.
Highlights
View of the Himalayan range from the aircraft between Nepal & Bhutan.
Experience of Buddhist culture and peaceful village in Bhutan.
Amazing Monasteries & dzong worth to view.
Walk at steep valleys and a short hike to Taktsang Monastery.
Local & traditional market with unique items.
View of ancient art, history, and culture in Kathmandu.
Lake city Pokhara with amazing mountain views
Scenic drive and amazing hill view.
Bhutan: 4 Nights in Bhutan with a short hike to Taktsang Monastery (Tiger's Nest), Paro and Thimphu with local activities and Punakha Dzong.
Nepal: 6 Nights in Kathmandu with Bhaktapur Durbar Square, Pashupatinath, Boudha Stupa, Patan Durbar Square, Basantapur Kumari and beautiful city Pokhara, Mountain views with sunrise/sunset.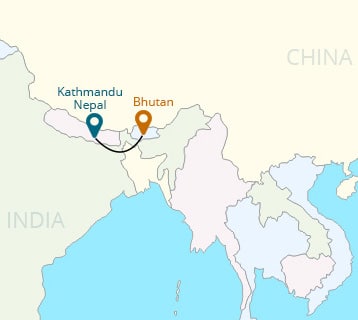 Bhutan Nepal Luxury Trips is a perfect tour package to experience the authentic, cultural, and natural beauty of these two nations. Both land-locked countries are rich in culture, tradition, heritages, and natural wonders. The arts and crafts demonstrated in their heritages are a true architectural delight and the best craftsmanship.
Asia Experiences presents you with the 11-day luxury tour package where you can experience authentic culture, and traditions while staying at the finest luxury hotels. A private tour experience as all travels are done in a private vehicle comfortably. Come and join us to tour these wonderful nations and get closer to their history, culture, and natural wonders.
YOUR JOURNEY DAY BY DAY
Arrive in Kathmandu
30 min from Airport to Hotel Hyatt Regency
You are welcomed at the Tribhuvan International Airport upon your arrival in Kathmandu. You are transferred to the luxurious hotel Dwarika's and take some rest. Later, the guide briefly describes the program schedule. In the evening, stroll the nearby places or enjoy quality time at a hotel.
Full-day Sightseeing in Kathmandu Valley
5-6 Hours Breakfast Hyatt Regency
Exciting full-day sightseeing around Kathmandu Valley begins after breakfast. A visit to Kathmandu Durbar Square is truly a magical experience. Taleju Temple, Kalbhairav Temple, Kasthamandap, Ashok Binayak Temple, Living Goddess Kumari, Hanumandhoka, Gaddi Baithak, and Shiva Parbati Temple are some of the major attractions in the vicinity of the Durbar Square. After a mesmerizing cultural heritage tour, the next destination is Swayambhunath Stupa. It is fondly called "Monkey Temple". A wonderful bird-eye view of Kathmandu city from the top of the stupa. The big vajra, the monasteries, the museum, the monkeys, the chaityas, and the Harati Mata temple are some of the attractions here.
From here, a visit to Patan Durbar Square. The oldest city Patan among the three cities is popular for its artistic heritage. The city is culturally, historically, and artistically significant. The great architectural examples can be seen in temples, shrines, wooden carvings, and stone carvings. The Golden Temple, Golden Window, Krishna Mandir, Hiranya Varna Mahavihar, and Patan Museum are beautiful attractions in the vicinity of Patan Durbar Square. Return to a hotel after sightseeing around UNESCO-listed World Heritage Sites.
Overnight at a Luxury Hotel – Hyatt Regency, Kathmandu

Full-day Sightseeing in Kathmandu Valley
5-6 Hours Breakfast Hyatt Regency
After breakfast, we continue our Kathmandu Valley sightseeing tour to the UNESCO-listed World Heritage Sites. A visit to the sacred Hindu temple Pashupatinath situated at the bank of river Bagmati. The pagoda-style temple is a great example of Hindu architecture. The copper roofs are covered with golden covering and four doors are covered with silver sheets. The Shiva Linga is the main attraction and only Hindus are allowed to enter the temple. Other travelers can tour around the premises of the temple. The beautifully carved wooden sculptures, several small temples, and the huge golden statue of Nandi (Shiva's bull) are some highlights.
From there, a visit to the Bouddhanath Stupa. A famous Buddhist stupa preserving and promoting Buddhist culture and tradition in a meaningful way. The beauty of this stupa's architecture is comprised of five elements: air, water, earth, fire, and space. A semi-circle-shaped stupa comprises relics and remains of Buddha. A pleasant and calm feeling in the vicinity of the stupa. We end our tour by visiting Bhaktapur Durbar Square. Bhaktapur is the smallest district of Nepal abundant with cultural and religious heritages. The Durbar square is aesthetically beautiful and a true example of arts and crafts. There are 33 temples in the vicinity of Durbar Square. This ancient city is every traveler's delight. Return to a hotel after collecting some sweet memories.
Overnight at a Luxury Hotel – Hyatt Regency, Kathmandu

Fly to Pokhara
Flight-30 Min Breakfast Tiger Mountain
After having some fun time in Kathmandu it's time to enjoy our next destination Pokhara. A 30-minute flight to Pokhara. Upon reaching Pokhara, rest and relax at a luxurious hotel Tiger Mountain Pokhara Lodge. Later, explore nearby places. A short walk to the lakeside, visit nearby markets, and enjoy the nightlife.
Overnight at a Luxury Hotel – Tiger Mountain Pokhara Lodge

Pokhara City Sightseeing
4-5 Hours Breakfast Tiger Mountain
We commence our sightseeing Pokhara tour after breakfast. Pokhara is an attractive tourist capital rich in natural beauty. The city is surrounded by wonderful mountain vistas. In the morning, we visit the Tal Barahi Temple situated in the middle of Phewa Lake. Pleasant boating on the Phewa Lake and visit the Tal Barahi Temple. While boating, adore the surrounding scenery and view of Mt. Machhapuchhre (Fishtail) and Mt. Annapurna. From there, a visit to the Davis Fall, Mahendra Cave, and Bats Cave. After lunch, a short hike to the Peace Pagoda Stupa. An awesome view of Pokhara Valley and snow-capped mountains from the top. In the evening, a visit to the Lakeside market. Do some souvenir shopping and relish the nightlife. Stay overnight.
Overnight at a Luxury Hotel – Tiger Mountain Pokhara Lodge
Fly to Kathmandu
Flight-30 Min Breakfast Hyatt Regency
A fun-filled trip journey to Pokhara ends and we return to Kathmandu via flight. Upon arriving in Kathmandu, rest for a while at a hotel. Later, a visit to the happening city Thamel. Visit the Thamel market, buy some souvenir goods, and enjoy the delicacies. Return to the hotel.
Overnight at a Luxury Hotel – Hyatt Regency, Kathmandu

Arrival in Paro and Transferred to Thimphu
Flight- 1:15 hrs, Drive -2 Hours Full meals Amankora
The luxury tour to Nepal ends and you head towards the Land of Thunder Dragon-Bhutan. An adventurous scenic flight to the Paro International Airport. Upon your arrival, a warm welcome from the Bhutanese guide and transfer to the café/restaurant for coffee/lunch.
After that, head towards Thimphu. On the way to the Paro-Thimphu highway, visit the 16th-century old Tachogang Lhakhang temple. The temple means the hill of the excellent horse. You need to cross an old bridge to visit the temple. From the bridge, enjoy the scenic views of the villages. Transfer to a hotel and rest for a while in a Thimphu hotel. Later, explore the Folk Heritage Museum, Bhutan's Postal Museum, the National Library, the School of Arts and Crafts, and Takin Zoo.

Overnight at a Luxury Hotel – Amankora, Thimphu

Sightseeing in Thimphu and Travel to Punakha
5-6 Hours Full meals Amankora
A joyful sightseeing tour to Thimphu begins after breakfast. A drive to the famous place Kuensel Phodrang and get a sight of the enormous Great Buddha Dordenma. The largest Buddha statue in Bhutan and observe a superb view of Thimphu valley from here. Then, a visit to the National Memorial Chorten. A great example of Bhutanese architecture. From here, explore the Buddhist monastery and fortress Taschichho Dzong. The beautiful monastery is situated next to the bank of Wang Chhu River. Our Thimphu sightseeing ends here and travel to our next destination Punakha.
On the way to Punakha, halt at Dochu-La-Pass where you can get a superb view of snow-capped mountains. Pay respect to the grand 108 memorial Druk Wangyal Chorten built in memory of Bhutanese soldiers killed in the battle.
Overnight at a Luxury Hotel –Amankora, Punakha

Punakha Sightseeing and Return to Paro
5-6 Hours Full meals Amankora
We start our tour by sightseeing Punakha Dzong. Cross the colorfully decorated suspension bridge with prayer flags over the Po Chu River. In the courtyard, adore the Bhutanese woodwork. Not so far away, there is the oldest Punakha Suspension Bridge. Visit the bridge and enjoy the breathtaking views of the surrounding villages. Then, tour to the next destination Chhimi Lhakhang. It is famous as "The Fertility Temple of Bhutan'. Many childless couples visit this temple for the blessing of a baby. After completing the tour, return to Paro.
Overnight at a Luxury Hotel –Amankora, Paro
Trek to Taktsang Lhakhang (Tiger's Nest)
5-6 Hours Full meals Amankora
A hike to Bhutan's most historic and culturally significant Taktsang Lhakhang. It is widely known as Tiger's Nest. In Bhutan's itinerary, it is one of the prime landmarks. Tiger's Nest is perched on the Cliffside of upper Paro valley. Buddhist Guru Rinpoche is believed to have meditated in this cave to subdue the evil spirit and hence holds great significance. The stunning view of Paro Valley from the monastery. Return to a hotel.
After lunch, explore the Paro Rinpung Dzong famous as the "Fortress of Heap of Jewels". The artistically wonderful dzong has some attractions such as courtyards, temples, administration offices, and Bhutanese-themed wooden carvings. Above Rinpung Dzong, visit Ta Dzong i.e. National Museum of Bhutan. This cultural museum houses specimens of Bhutanese art, bronze statues, and paintings. Then, visit the artistically beautiful Kyichu Lhakhang. The culturally significant temple is the most beautiful and oldest in Bhutan. We end the tour by visiting the ancient ruins of Drukgyel Dzong. Enjoy the picturesque village and explore the dzong. If you wish to do some souvenir shopping, you can do it. You may also try stone bathing for relaxation. Spend last night enjoying some Bhutanese cuisine.
Overnight at a Luxury Hotel –Amankora, Paro

Departure from Paro
Breakfast
Bid farewell to this heavenly nation. The guide see off you at the Paro International Airport and departs from Paro to the next destination.
Reviews
---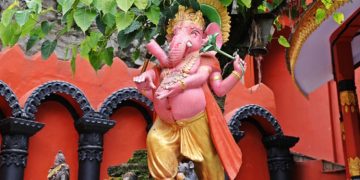 Jacob M
Australia
12 Sep 2022
Best agency for Luxury Travel
I was planning to luxury travel Nepal and Bhutan but have no idea which travel company to book with. Luckily, I met my friend who had traveled with Asia Experiences. I enjoyed my trip to the fullest with the proper assistance and guidance. This is the best travel agency and book to avoid complications. If one wishes to have professional assistance by your side choose Asia Experiences.
---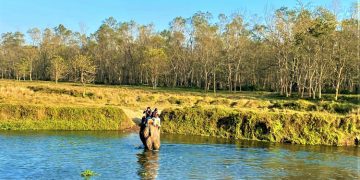 Antonio Romano
Italy
12 Sep 2022
Luxury Tour with Luxury Services
I had an unforgettable
Nepal Bhutan Luxury Tour
with Asia Experiences. I went on the Nepal and Bhutan tour. The luxury tour was coordinated smoothly and successfully. All the luxury services were wonderful and on time. I will revisit and recommend traveling with Asia Experiences for truly a new and satisfying experience in South Asia.
---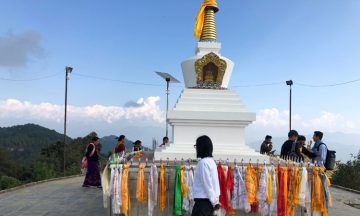 George
United KIngdom
12 Sep 2022
Highly recommend Asia Experiences
But I was in a dilemma about which travel company to choose. I searched on google and came to know about Asia Experiences. I booked with this company. The service is excellent and the guides are friendly and knowledgeable.  I highly recommend Asia Experiences for Nepal and Bhutan Tour.
Similar Trips
Our tours are highly customizable to fit your preference best. Here are some trips with similar experiences from which travelers can select their ideal tour package.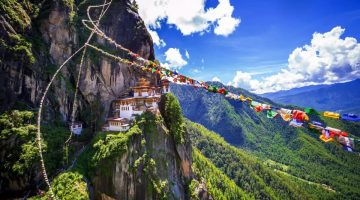 ---
Nepal: 8 Nights (Kathmandu, Pokhara, Chitwan)
Bhutan: 3 Nights (Paro, Thimphu, Punakha)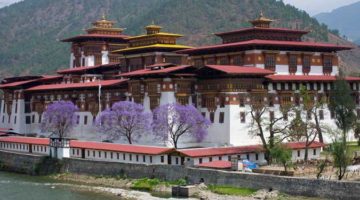 ---
Nepal: 3 Nights (Kathmandu Valley, Nagarkot)
Bhutan: 3 Nights (Paro Valley, Thimphu)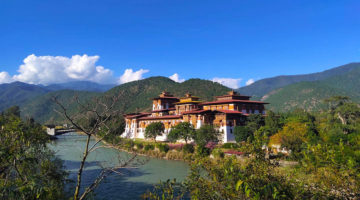 ---
Nepal: 6 Nights (Kathmandu, Chitwan, Pokhara)
Bhutan: 6 Nights (Paro, Thimphu, Punakha)

Pay Online