These are land-locked nations in south Asia. Both are rich in culture, tradition, architecture and natural beauty.
Highlights
View of Himalayan range from the aircraft between Nepal & Bhutan.
Experience of Buddhist culture and peaceful village in Bhutan.
Amazing Monasteries & dzong worth to view.
Walk at steep valleys and a short hike to Taktsang Monastery.
Local & traditional market with unique items.
View of ancient art, history and culture in Kathmandu.
Lake city Pokhara with amazing mountain views
View of endangered One Horned Rhino and if lucky Royal Bengal tiger in Chitwan National Park.
Scenic drive and amazing hill view.
Nepal: 8 Nights in Kathmandu with Bhaktapur Durbar Square, Pashupatinath, Boudha Stupa, Patan Durbar Square, Basantapur Kumari and beautiful city Pokhara, Mountain views with sunrise/sunset and Chitwan National Park.
Bhutan: 3 Nights in Bhutan with a short hike to Taktsang Monastery (Tiger's Nest), Paro and Thimphu with local activities.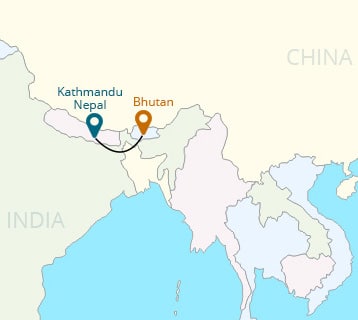 Nepal and Bhutan are both Himalayan nations abundant in natural beauty. Both countries are land-locked small nations in South Asia. These countries are rich in culture, tradition, and architecture. Nepal Bhutan Luxury Tour package is specially designed for travelers willing to spend more and enjoy in a luxurious manner. A great vacation tour package combined with all luxurious comforts in a splendid way.
Come and experience the 12-day Nepal Bhutan Luxury Tour with Asia Experiences. We guarantee a fun-filled lifelong memorable luxury tour experience in these beautiful Himalayan nations. The aesthetically beautiful cultural and historical cities in Kathmandu, the Tourist capital Pokhara and its picturesque beauty, and the jungle safari in the Chitwan National Park are some major attractions on Nepal Tour. A short tour in Nepal is well blended with nature, culture, and art. After Nepal Tour, a short luxury tour to the magical nation Bhutan. The Bhutan tour is filled with visits to the ancient dzongs, culturally and historically significant places, Tiger's Nest, and monasteries/Lhakhang.
YOUR JOURNEY DAY BY DAY
Arrive in Kathmandu
Dwarika's Hotel
Our representative from Asia Experiences welcomes you at the Tribhuvan International Airport. Upon completing all the formalities, you are transferred to one of the luxurious hotels in Kathmandu. Rest for a while at a hotel. In the evening, wander around the city and explore the uniqueness of the city. Overnight at a Luxury Hotel – Dwarika's Hotel, Kathmandu
Full-day Sightseeing in Kathmandu
5-6 Hours Breakfast Dwarika's Hotel
Full-day sightseeing in the ancient city Lalitpur and Kathmandu. After breakfast, the sightseeing commences. A half an hour drive from the hotel to reach the ancient old city Lalitpur. It is popularly known as Patan. Patan is famous for its arts, architecture, aesthetic temples, monuments, courtyards, and Patan museum. Patan Durbar Square is one of the major attractions. The Durbar Square includes the century-old Krishna Mandir, Bhimsen Temple, Vishwanath Temple, Patan museum, and bahals (courtyards).
Following the Patan tour, a visit to some of the cultural places in Kathmandu. First a visit to the biggest stupa in town "Bouddhanath Stupa". A peaceful feeling in the vicinity of Tibetan-influenced streets. The fluttering prayer flags, Tibetan mani, and pleasant view along with some famous Tibetan snacks are worthy. In the evening, a visit to the Holy Temple Pashupatinath. The temple is situated at the side of the Bagmati River. The Shiva idol is inside the main temple and in the vicinity of many other small temples. The evening 'Aarti" (lighting) is the highlight. A delightful feeling on witnessing the "aarti". Return to a hotel. Overnight at a Luxury Hotel – Dwarika's Hotel, Kathmandu
Full-day Sightseeing in Kathmandu and optional mountain flight or helicopter tour
5-6 Hours Breakfast Dwarika's Hotel
After breakfast, sightseeing commences to the ancient and beautiful city Bhaktapur. Bhaktapur is famous for its Durbar Square, Nyatpole Temple, Victorian illustrations designed temples, artistic courtyards, the open museum, 55-window palace, several sculptures, and famous Siddha Pokhari. Besides, several places, Bhaktapur is famous for delicious Newari food cuisine. Don't miss out to try Juju Dhau (King Curd).
After completing Bhaktapur sightseeing, visit the artistic and cultural city Kathmandu. Kathmandu Durbar Square, the living goddess Kumari, and Hanumandhoka Palace are some major attractions. The sightseeing ends with a visit to the Swayambhunath Stupa popular as 'Monkey Temple'. The overall Kathmandu valley view from the top of the stupa is phenomenal. Also, see several monkeys around the stupa. Return to a hotel and relax.
We have an option of mountain flight in the morning. Mountain flight is short and experience an awesome scenic views of the world's highest Mt. Everest and other snow-capped mountains, green hills, and Kathmandu valley. Then, continue to full day sightseeing. If you wish for Everest helicopter tour, we also have that option. Helicopter tour duration is 4-5 hours and one can sightsee around Bhaktapur and Kathmandu Durbar Square after that tour. Overnight at a Luxury Hotel – Dwarika's Hotel, Kathmandu
Kathmandu to Pokhara by flight
Flight-30 Min Breakfast Tiger Mountain Pokhara Lodge
After breakfast, we begin to head towards our next destination Pokhara. Take a 30-minute flight to Pokhara. Rest for a while in a hotel after reaching Pokhara. Later, visit the lakeside and nearby places. Enjoy Pokhara city in the vicinity of snow-capped mountains. Relish the nightlife in Pokhara. Overnight at a Luxury Hotel – Tiger Mountain Pokhara Lodge
Pokhara tour
4-5 Hours Breakfast Tiger Mountain Pokhara Lodge
A fun day tour begins with sightseeing around Pokhara. Pokhara is a famous tourist hub. A day commences with a short hike to Sarangkot. A beautiful viewpoint for sunrise and sunset over Annapurna and Dhaulagiri ranges, and Machhapuchhre. Sarangkot is famous for paragliding as well. One can perform paragliding as an adventurous sport. Witness a great view of Pokhara valley from the top. Descend back to Pokhara. Tal Barahi temple, Davis falls, Gupteshor cave, Bats cave, Peace Stupa, Phewa Lake boating, and the International Mountain Museum are the major highlights of Pokhara city. Experience all the place tours and make some great memories. Rest and relax at a hotel. Overnight at a Luxury Hotel – Tiger Mountain Pokhara Lodge
Pokhara to Chitwan by drive
4-5 Hours Full meals Meghauli Serai
We head towards Chitwan from Pokhara. A 4/5 hour scenic drive to Chitwan and take some rest at a luxurious hotel Meghauli Serai. Later, stroll nearby Tharu villages. A local tribe residing there. Explore their culture, and lifestyle, and interact with them to learn more about it. Get amazed to see Tharu cultural dance. Relish the moment completely. Overnight at a Luxury Hotel – Meghauli Serai, Chitwan
Chitwan National Park Sightseeing
5-6 Hours Full meals Meghauli Serai
An exciting full-day sightseeing tour around Chitwan National Park. Chitwan National Park is the first national park in Nepal. It is home to a rare one-horned rhino, Royal Bengal Tiger, Gharial, and diverse species of flora and fauna. Jungle Safari is the best way to explore the Chitwan National Park. One can choose between an Elephant ride and a Jeep Safari to sightsee around Chitwan National Park. Encounter a one-horned rhino, red panda, swamp deer, or Royal Bengal Tiger if one is lucky. Get a glimpse of various species of birds too. After a jungle safari, a canoe ride over the Rapti River. Gharials, crocodiles, and other water creatures are major attractions. Later, enjoy the sunset and beautiful scenery resting on the bank of the Rapti River. One can likely visit an egg hatchery center or an elephant breeding center in the vicinity of the national park. Overnight at a Luxury Hotel – Meghauli Serai, Chitwan
Fly back to Kathmandu
Flight-25 Min Breakfast Dwarika's Hotel
After completing the Chitwan tour, return to Kathmandu. Take a 25-minute flight from Chitwan. Rest at the hotel for a while. Later, explore the markets and do some souvenir shopping if you wish to. Enjoy the last evening in Kathmandu. Overnight at a Luxury Hotel – Dwarika's Hotel, Kathmandu
Arrival in Paro and get transferred to Thimphu
Flight- 1:15 hrs, Drive -2 Hours Full meals Taj Tashi
After a memorable tour in the Land of Himalayas Nepal, it's time to experience another adventure in the Land of Thunder Dragon and the mystic nation Bhutan. From Kathmandu Airport, take an adventurous and scenic flight to Paro. Upon arriving at Paro, a warm welcome from the Bhutanese guide and then transferred to Thimphu. On the way to Paro-Thimphu highway, visit 16th century old Tachogang Lhakhang temple. The temple means the hill of the excellent horse. You need to cross an old bridge to visit the temple. From the bridge, enjoy the scenic views of the villages.
After arrive in Thimphu, check in hotel and rest. Then, visit Great Buddha Dordenma statue where you get an awesome view of Thimphu valley. After that, visit to the Tashichho Dzong. It is also known as Thimphu Dzong and is one of the most beautiful dzongs in the country.
Then, a tour of the Late King's Memorial Chorten. In the memory of Bhutan's third King, Late Majesty King Jigme Dorji Wangchuk, this stupa was built in 1974. He is popularly regarded as Father of modern Bhutan. In the vicinity, explore the Folk Heritage Museum, Bhutan's Postal Museum, National Library, and the School of Arts and Crafts. Meet the skilled and talented students of Arts and Crafts school who have great contribution to the reformation of Bhutan's art and architecture. Their art skills can be seen in the Bhutanese reconstructed dzongs. The tour ends with Takin Zoo visit. Get a sight of Bhutan's unique national animal Takin. Overnight at a Luxury Hotel – Taj Tashi, Thimphu
Note: If you reach Thimphu in the evening due to afternoon flight schedule at Paro, then we continue to sightsee around remaining locations the following day.
Day excursion to Punakha
5-6 Hours Full meals Taj Tashi
After breakfast, drive towards Punakha. On the way, stop at Dochu-La-Pass for a magnificent view of the snow-capped eastern Himalayas comprising Bhutan's highest mountain and other peaks on the way. Also, appreciate the grand 108 memorial Druk Wangyal Chortens built-in honor of 108 Bhutanese soldiers killed in the 2003 battle.
Then, arrive at Punakha. Explore the beautiful Punakha Dzong. One of the oldest suspension bridges in the world and in Bhutan is Punakha Suspension Bridge. It is near from the Punakha Dzong. This bridge is 180m length and connects the beautiful villages of Shengana, Samdingkha and Wangkha . Enjoy the stunning views of the surroundings.
After that, pass through beautiful rice terraced fields and head towards, Chhimi Lakhang. It is widely worshipped as the "The Fertility Temple of Bhutan" and devoted to the Divine Madman. Return to Thimphu after Punakha excursion. Overnight at a Luxury Hotel – Taj Tashi, Thimphu
Drive to Paro and hike to Taktsang Lhakhang (Tiger's Nest)
3-5 Hours hike Full meals Uma Paro
In the morning, drive to Paro after breakfast. An exciting day awaits as today we hike to the Taktsang Lhakhang. A quintessential destination in Bhutan and not to be missed. It is renowned as Tiger's Nest. Take a short drive to the foothill of Tiger's Nest. A hike to the Tiger's Nest perched on the cliff above Paro valley. A holy place in Bhutan and holds great historic and cultural significance. A great history of Guru Padmasambhava is linked to this place. It is believed that Guru Rinpoche meditated in this cave for more than 3 years to calm the evil spirits. A wonderful view of Paro valley from here.
After completing the tour, have lunch at the café/restaurant and move further to visit the oldest and the most beautiful Kyichu Lhakhang. The major attractions are the Sakyamuni Buddha statue, several Buddhist scriptures, paintings, and historic relics in the vicinity of beautiful fields and blossoming flowers. From there, a visit to the Paro Rinpung Dzong. An ancient fortress that holds historic importance. It was built to protect the Paro valley in the 17th century. Above Rinpung Dzong, visit Ta Dzong i.e. National Museum of Bhutan. This cultural museum is house to the specimen of Bhutanese arts, bronze statues, and paintings. Explore the diverse local arts and culture of ancient Bhutan history. We end the tour by visiting ancient ruin of Drukgyel Dzong. Enjoy the picturesque village and explore the dzong. Stay overnight at a hotel. Overnight at a Luxury Hotel – Uma Paro, Paro
Departure from Paro
Breakfast
Final bid adieu to this beautiful and magical nation of Bhutan. If time permits, do some souvenir shopping. The Bhutanese guides bid farewell and drop you at the Paro International Airport. Return home with sweet memories and lifelong great experiences from this amazing Nepal-Bhutan Luxury tour with Asia Experiences.
Cost & Inclusion
At Asia Experiences, we pride ourselves on providing unrivaled local expertise and excellent service that delivers the best value for your money. With over a decade of experience in offering exquisite services, we always prioritize quality above all else.
Our packages are priced based on several factors, such as the category of the hotel, tour duration, travel season, routes, and activities. You can tailor these factors to create a personalized package that caters to your specific needs, which may not be available with cheaper deals from other providers.
We assure you of a memorable experience. Our team is always available to assist you in planning your tour. Please use the '
Ask Expert' or 'Customize Trip'
buttons to
inquire
about tour plans for your preferred countries.
Nepal
Airport pickups and drops service.
Private ground transportation with A/C.
Twin-sharing hotel accommodation.
Local cultural tour guide with English speaking.
Sightseeing entrance fees for museums and monuments.
Breakfast in Kathmandu and Pokhara.
Full meals in Chitwan
Bhutan
Airport pickups and drops service.
Private ground transportation with A/C.
Twin-sharing hotel accommodation.
Local cultural tour guide with English speaking.
Sightseeing entrance fees for museums and monuments.
Full meals in Bhutan.
Processing Travel Permit and Entry Visa.
Essential Information
Nepal Bhutan Luxury Tour
Nepal and Bhutan are both land-locked nations in South Asia. Both nations are rich in natural resources and abundant in natural beauty. Not only that, the cultural heritages of these nations are the finest example of arts and crafts. The architectures are impressive and the culture, tradition, and lifestyle are unique. These nations have still maintained their authenticity and a pleasant experience for travelers to witness several ancient and significant landmarks.
How to Plan a Luxury Nepal Bhutan Tour?
Nepal Bhutan Luxury Tour planning is not as tough as everyone thinks. Both these nations have luxurious hotels including all luxurious comforts and luxurious amenities. One can expect all sorts of luxurious conveniences. While planning Nepal Bhutan Luxury Tour, just make sure that the travel agency is trusted, registered, and able to accommodate all your needs.
Find the best travel agency
A successful Nepal Bhutan Luxury Tour is possible if arranged with the best travel agency. The travel agency provides travel assistance making our trip stress-free as they help in planning our trip smoothly and effectively.
Bhutan Tour requires pre-arranged tours as independent travel in Bhutan is not possible. Bhutan's law requires having a compulsory Bhutanese guide and pre-booking of a tour from a trusted and registered travel agency. A travel agency helps to plan the tour and arranges requires permits to travel to Bhutan. Hence, the best travel agency is required to make our trip memorable and hassle-free.
Nepal Tour normally doesn't require a pre-arranged tour. But, having a travel agency to plan the tour makes the tour experience remarkable and comfortable.
There are travel agencies that offer the Nepal Bhutan tour packages. So, plan your trip with the authorized and reputed travel agency for an unforgettable tour experience in the nation of the Himalayas and Thunder Dragon.
Stay in the most luxurious 5-star hotels in Nepal and Bhutan
Nepal and Bhutan are small nations and least developed nations. It doesn't mean there are no luxurious facilities and are very underdeveloped. The prime tourist destinations have some exclusive hotels with all sorts of amenities and the best accommodations.
In Nepal, one can find varied ranges of luxury hotels in the vicinity of Kathmandu Valley. Even outside Kathmandu Valley and in remote areas like Everest and Annapurna region one can explore varied luxury hotels. Some of the best luxury hotels in Nepal are the Dwarik's Hotel, Radisson Hotel, Hotel Yak and Yeti, Hyatt Regency, The Tiger Mountain Pokhara Lodge, Sarangkot Mountain Lodge, Fish Tail Lodge, Fort Resort, Meghauli Serai, Barahi Jungle Lodge, Yeti Mountain Home and so on. Many of the luxurious hotels in Nepal are more affordable than the rest of the luxurious hotels in the world.
Bhutan has few but the best luxury hotels in its prime destinations. The country may be small but it accommodates three to five-star luxury hotels in all prime cities. Some of the famous luxurious hotels in Bhutan are Gangtey Lodge, Taj Tashi, Uma Paro, Jumolhari Hotel, Zhiwa Ling Ascent, Amankora, and so on. These luxurious hotels provide the best amenities that one can expect from all luxury hotels.
Taste the most authentic cuisines in Nepal and Bhutan
Nepal Bhutan Tour is not only about natural scenery, it's about their authentic cuisines as well. Authentic cuisine is their separate identity. One can taste some of the best mouth-watering delicacies. Both Nepal and Bhutan have their authentic cuisines and are a treat for all food lovers. Even non-foodie can give a try it once and experience the new taste and flavors.
Nepal is a country with diverse ethnicity, culture, tradition, and religion. Thus, one can find diversity in food and drinks. Many might find similarities in the food to that of the neighboring nation India and China. No doubt, there is a huge influence from these nations. But, authentic Nepalese cuisine is different and has its unique ingredients, flavors, spices, and techniques in making. The staple diet of Nepal is Dal-Bhat served with lentil soups and some fresh vegetable curry or meat. The ethnic Newari dishes like Samay Baji set, Yomari, Chatamari, Bara, Wo, Tibetan Momos, Thukpa, Syabhale, Thakali food, Sel Roti, Dhindo, and Gundruk are some of the famous cuisines one can taste in Nepal. The famous authentic drinks are Chhyang (Rice beer), local rakshi (alcohol), and Tongba.
In Bhutanese cuisine, most of the ingredients include chilies. Hence, the cuisine is much spicier but the flavor is delicious. Ema Datshi is the popular and national Bhutanese cuisine made of spicy chilly and local cheese. Kewa Datshi, Gondo Datshi, Shamu Datshi, and Shakam Ema Datshi are some varieties of datshi dishes suitable for veg and non-veg eaters. Other famous cuisines are Shakam Paa, Phaksha Paa, Sikam Paa, Yaksha Shakam, Goep, Hoentay, Lom, Jaju, Ezay (chili sauce), and Suja are some must-try dishes in Bhutan. These authentic cuisines add a new experience to the tour.
Also, the cuisines are one unique way to get close to that nation you travel to. Good foods and tastes remain forever with people. Thus, explore and try new authentic cuisines while traveling to these wonderful nations.
Hire an expert tour guide and private driver
Nepal and Bhutan Luxury Tour become truly luxurious if experienced in a regal manner. We mean to say that one can get a perfect traveling experience if the tour is carried on smoothly and comfortably. A home-like feeling and fully spacious and freedom to explore on own terms and conditions are what make the tour experience luxurious and complete.
Thus, the best way to experience Nepal Bhutan Luxury Tour is by hiring an expert tour guide along with a private driver and a cozy vehicle. In the context of Nepal, there is no such requirement to hire an expert and a private driver. But, the luxurious Nepal tour package is inclusive of an expert guide, a private driver, and a private vehicle. The private vehicle service is readily available at your service all the time throughout the tour.
In Bhutan, it is mandatory to hire an expert and local guide. No one can travel lonely without them. This is under Bhutan's law and the standard way of tourism in Bhutan. This is done so that travelers can get the best services and new learnings about the country. An expert guide, a professional driver, and a cozy vehicle make the trip more pleasant, interesting, and stress-free. No need to worry about missing and getting conned as you are in safe hands. A private vehicle means more space and a comfortable travel experience.
Enjoy one-to-one travel consultant service
Nepal Bhutan Luxury Tour is more fun-filled and exciting when it is planned and arranged with a professional travel consultant. A one-to-one travel consultant is one of the best services one can imagine in a luxury tour. A professional one-to-one travel consultant ensures you the best traveling experience.
A one-to-one travel consultant is assigned to you. With whom you can plan, coordinate, and consult over any issues related to the tour without any hesitation. Under the one-to-one service, you are assigned one professional consultant with whom you deal and arrange the tour throughout as your wish list. The travel consultant is very professional, expert in its field, good at handling customer needs and demands, and can tact the situation wisely.
In both nations Nepal and Bhutan, one is assigned with a personal travel consultant to make the tour experience delightful and unforgettable.
Conclusion
In a nutshell, the Nepal Bhutan Luxury Tour can be experienced through Asia Experiences while staying in the luxury hotels in Nepal and Bhutan. We assure you to provide you with all sorts of amenities besides luxury hotel stay. One-to-one travel consultant, expert guide, private driver, and private vehicle amenities are properly arranged for you to experience the Nepal Bhutan Luxury Tour pleasantly and memorably. Come and Connect with Asia Experiences for a lifelong remarkable Nepal Bhutan Luxury Tour experience.

---
Describe Luxury Travel
Luxury Travel definitions may differ from every traveler's perception. One traveler's luxury may be another traveler's normal or beyond reach. In a usual definition, Luxury simply means a high-end service and comforts inclusive of all sorts of exquisite experiences.
With time, the definition and experience of Luxury Travel have changed. For some travelers, Luxury Travel means top-notch service, a private butler, and white-glove service. High-end exotic destinations, foods, and drinks, a luxurious vehicle for transportation. Whereas for some travelers, Luxury Travel means a vacation in an isolated place with medium-level comforts in the lap of mountains.
In the traveler's mind, Luxury Travel still means top standard accommodation with fine dining and the best of the amenities. Yet, with these Luxury Tour amenities, their wish list includes a depth understanding of culture, real participation in activities, interaction with locals, and more learnings about authenticity in the present scenario.
Travelers want to experience such Luxury Travel which is unique and has originality. For them, the new normal for Luxury Travel is experiencing new, exotic, or less traveled destinations in authentic, and familiar ways on their terms. They want to travel on their customized itinerary and fully explore as per their likings and desires at their suitable time.
Nowadays, Luxury Travel for travelers is all about new experiences, creating unforgettable memories, exploring the destinations in their original form, interacting with locals, and participating in special activities to deeply understand them. At the same time, for experiencing these types of Luxury Travel, they plan and coordinate with the best travel agencies. They chose such travel agencies who are professional, trusted, know about the destinations and their importance in and out, and cater to their all needs.
---
Luxury Travel vs Budget Travel
Traveling is one of the fun activities to do. A great way to explore the world, learn new things, visit exotic destinations, and taste exotic dishes, & drinks. Travel is the greatest practice to connect with other communities and expand the horizon of knowledge regarding the history, places, culture, lifestyle, tradition, cuisines, and so on. Mostly travel is the gateway to making lifelong remarkable memories which one can't get sitting in their homes.
Money is the key factor in traveling. Travelers can enjoy a diverse traveling experience according to their money expenses. By spending a hefty amount, travelers can enjoy luxury travel. Likewise, travelers can spend a minimum/limited amount and can do budget travel. Travel is greatly impacted by money. Budget travelers' budget is a constraint, thus they have to make adjustments to all their amenities. On the other hand, one can get diverse amenities in luxury travel with all sorts of comforts while spending a large sum of money.
Luxury Travel vs Budget Travel differences are highlighted below:
Accommodation
Comforting Accommodation is the desire of every traveler. Budget Traveler has limited access to the best accommodation. Mostly they have to stay at teahouses/guesthouses with basic facilities. Sometimes, at hostels or even in tents.
Accommodation is the prime highlight of Luxury Travel. The accommodation is top-notch with all sorts of premium and well-furnished preferred suites. Travelers can experience a Royal Life while doing Luxury Travel and spending quality time with such classy accommodations. Travelers are accommodated with all luxury under one roof such as a gym, golf club, spa, swimming pool, private butler, and many more amenities. Travelers get fully pampered and majestic treatment.
Transportation
A relaxing journey on a spacious vehicle makes a tour pleasant and comfortable. But a budget traveler has to travel in shared vehicles which may not be spacious and comfortable. Mostly they traveled through economy transportation i.e. domestic buses. In European nations, they traveled by trains paying a low price. Budget travel is mostly done when the airfare price is low or offering special schemes. Or, they travel via economy class on a plane to reach their destination.
Luxury Travel uses luxurious transportation facilities. Travelers travel in business class on an airplane. Some even go for a private helicopter or domestic flight to reach on destination quickly. Travelers all wishes for a cozy ride on a comfortable and big spacious vehicle. Under Luxury Travel, travelers get a private comfortable vehicle along with a private driver.
Food and Drinks
Budget Travel food and drinks are simple, more economical, and self-catering. Even some travelers drink and eat street foods to remain on budget. These foods are also good but budget travelers don't get to experience exotic cuisines. Some budget travelers eat food at places offering special discounts after 9/10 pm.
The foods and drinks are exotic, hygienic, classy, nicely presented, and highly expensive in luxury travel. Travelers can experience extravagant meals which they don't eat in their daily life. The foods and drinks are prepared in the most unusual and unique way. Travelers get the experience of trying the most delicious cuisines while doing luxury travel. They also enjoy a large buffet with varieties of exotic cuisines and drinks at their travel destinations.
Quality of Travel
In comparison to Luxury and Budget Travel, the main difference is experienced in the Quality of Travel. Luxury Budget Traveler experience a complete, comfortable, hygienic, swift & efficient service, top-notch security, full privacy, and 24-hour private services in terms of accommodation, meals, drinks, transportation, along with a personal guide and a driver. The quality of travel experience by Luxury Budget Travelers is extraordinary. While the Quality of Travel in Budget Travel is very much limited. They experience basic and simple comforts, no private services, and most adjustments and sharing in accommodation, transportation, and meals & drinks.
Conclusion
In a nutshell, luxury travel is all about private traveling experiences in exotic destinations with exotic cuisines, and drinks. The privacy of the traveler is fully maintained and the quality of the travel experience is elegant. Budget Travel lacks all the luxurious comforts and amenities but it is also beautiful on its own. It is suitable for travelers whose budget is limited yet want to enjoy, explore, travel, and learn new things.
---
Benefits of Luxury Tours
Travel in your comfort
Top-notch accommodations (Preferred rooms, Exotic locations, foods, drinks)
Less Planning, More Enjoying
Design your personalized itinerary
Great Opportunities to explore authentic culture, tradition, and lifestyle
Venture into special activities: Hiking, Water Sports, Sky Adventures
Adventurous Experience
Quality Time with loved ones
Enjoy perks of special offers
Best memory to make with special ones
Personal guide, private driver, and private Luxury vehicles
Swift Service
Day and Night (24/7) Service
Flexible and Comfortable Tour
Diverse Theme Destinations to Choose
Visit various destinations in a short period
One-of-a-kind and classy experience
---
All About Luxury Travel
Why Luxury Travel?
Relaxed Privacy Environment
Quality time with loved ones
High-end accommodation (Luxury and preferred suites, Exclusive cuisines, drinks, and locations, Deluxe Transportation)
Exciting fun-filled activities (Water Sports, Sky Adventures, Jungle Safari)
Premium Relaxations (Spa, Sauna)
Flexible and tailored itinerary
Personalized butler, guide, driver, vehicle
24*7 Service
Lifetime Memorable Enriching Experience
Why is Luxury Travel Flourishing?
Desire to explore and new learnings
Enriched Living Standard of People
Improved Expenditure
Exotic Travel Experience
Hidden and unexplored unique destinations, cuisine
Minimum stress, maximum amenities, and pleasure
Premium private services 24*7
All Luxurious comforts under one roof
Luxury Travelers' Priority Wish List
Full-on Refreshment and Relaxation
Swift Service
Finest and unique cuisines, destinations
Deluxe accommodations, transportation (with private butler, guide, driver, vehicle)
Well-furnished premium suites
24-hour Service
Customized Itinerary
Grandeur at its best
Why Do People Prefer Luxury Travel?
Explore and Experience authentic original culture, tradition, and lifestyle around the globe
Best culinary experience around the world
Personalized Travel Experience with a customized itinerary, accommodation, destination
Expand the horizon of knowledge on exotic places, cultures, cuisine, and deep understanding of people and their lifestyle
More privacy and make some best memories with loved ones
Sophisticated Travel Experience
---
Reviews
---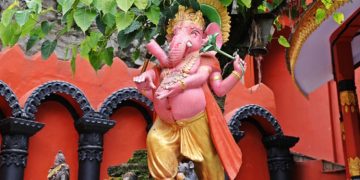 Jacob M
Australia
12 Sep 2022
Best agency for Luxury Travel
I was planning to luxury travel Nepal and Bhutan but have no idea which travel company to book with. Luckily, I met my friend who had traveled with Asia Experiences. I enjoyed my trip to the fullest with the proper assistance and guidance. This is the best travel agency and book to avoid complications. If one wishes to have professional assistance by your side choose Asia Experiences.
---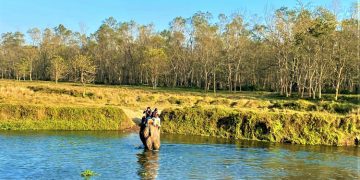 Antonio Romano
Italy
12 Sep 2022
Luxury Tour with Luxury Services
I had an unforgettable
Nepal Bhutan Luxury Tour
with Asia Experiences. I went on the Nepal and Bhutan tour. The luxury tour was coordinated smoothly and successfully. All the luxury services were wonderful and on time. I will revisit and recommend traveling with Asia Experiences for truly a new and satisfying experience in South Asia.
---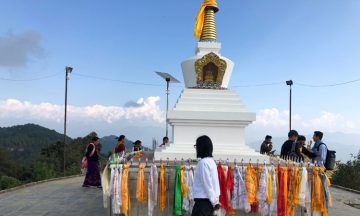 George
United KIngdom
12 Sep 2022
Highly recommend Asia Experiences
But I was in a dilemma about which travel company to choose. I searched on google and came to know about Asia Experiences. I booked with this company. The service is excellent and the guides are friendly and knowledgeable.  I highly recommend Asia Experiences for Nepal and Bhutan Tour.
Similar Trips
Our tours are highly customizable to fit your preference best. Here are some trips with similar experiences from which travelers can select their ideal tour package.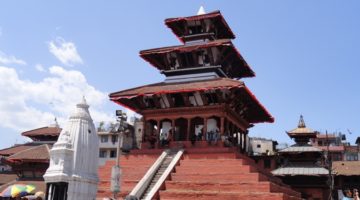 ---
Bhutan: 4 Nights (Paro, Thimphu, Punakha)
Nepal: 4 Nights in Kathmandu Valley, Pokhara)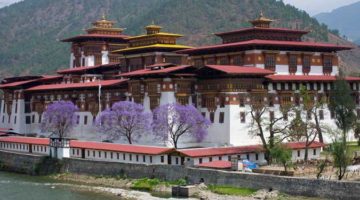 ---
Nepal: 3 Nights (Kathmandu Valley, Nagarkot)
Bhutan: 3 Nights (Paro Valley, Thimphu)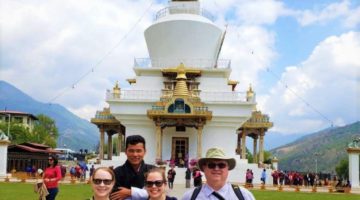 ---
Nepal: 2 Nights (KTM, Bhaktapur, Lalitpur)
Bhutan: 2 Nights (Paro Valley, Thimphu)
Pay Online