Holiday for culture, historical, religion and ancient arts with most spectacular view of Mountains
Highlights
Visit UNESCO world heritage sites in Kathmandu
Amazing mountain views with a beautiful sunrise/sunset.
Optional mountain flight or helicopter ride to Mt. Everest
Visit the Tiger's Nest Temple -a prominent Himalayan Buddhist sacred site.
Close view of Bhutanese culture and villages.
Extensive sightseeing of Anuradhapura and Isurumuniya Rock Temple.
Peradeniya Botanical gardens, perfect destination for nature lovers.
Visit Kandy city surrounded by mountains, View of spice garden and the temple of Tooth.
Nepal: 3 Nights in Kathmandu with Patan Durbar Square, Pashupatinath, Boudha stupa, Swoyambhunath, Bhaktapur and Basantapur Durbar Square.
Bhutan: 5 Nights in Bhutan with Taktsang Monastery (Tiger's Nest), Paro Valley, Thimphu with a weekend market and Punakha/Wangdi.
Sri Lanka: 5 Nights in Lanka with Sigriya, Anuradhapura, World heritage site Golden Rock Temple, Dambulla, Kandy with botanical garden.
The Nepal Bhutan Srilanka Tour provides a holiday to three intriguing culturally rich countries in the region. It offers a wonderful opportunity to discover the ancient architecture and ornate temples of the artisans of old.
Showcasing you an iconic trip of nations bound with their religious beliefs and a repository of ancient history and tradition. Here you can get the overwhelming scenery that will last a lifetime in your memories. From the streets of Kathmandu to the cliff-hugging monasteries in Thimphu and clinging to the wildlife of SriLanka you will embrace the life and livelihood of the people in the same fashion.
Wander around the boulevard of the valley and live up every day in the shadows of the Everest. A land representing the culture and tradition of different diverse groups showing what unity is to us. As a matter of fact, a photographic myth turned into life is what one can say about this land unique lifestyle. Travel to the world heritage sites around the Kathmandu valley and embrace the Architecture and history they hold. Enjoy your stay in this part of the world where every street has its own story of culture and ecstasy.
Delve into the world of a uniquely constructed landscape of nature, and heavenly monasteries carved right into them. Hold your breath as you walk along with high trails ending in beautiful destinations. Pray alongside Buddhist pilgrims in the religiously paved roads of fulfillment. Soak in the Perplexing sights of the Paro valley and the legendary Taktsang monastery. Relive your life with the fresh air and Breathtaking views together with high passes and beautiful fortresses.
Stimulate your senses in this beautiful island nation of Sri Lanka. A place of culinary arts and where each location welcomes you with the bliss of refreshing coconut water. Lapped by the Indian ocean and land surrounded by diverse landscape, Sri Lanka has got it all to make it into your Bucket list of Holidays. From ancient Hindu and Buddhist temple to the fortress of Sigiriya tells you a brief history of this beautiful nation. Explore the lesser visited corners of the island and uncover the hidden beaches in it. Be it in Anuradhapura or Dambulla or Peradeniya Botanical garden in Colombo this nation has beauties ready to surprise us in every corner ahead of us.
Tips for the trip
-Your trip goes through a variance of climatic regions. Therefore, prepare the clothing accordingly.
- Follow your guide for the best experience of the trip. It's equally important to avoid detouring for your own sake.
-follow the norms and disciplinary regulations of the places you visit
YOUR JOURNEY DAY BY DAY
You will land at Tribhuvan International airport. After immigration procedure, you will be welcomed by our staff and accompanied to the hotel. Today you can relax at hotel or wander in the local markets viewing the culture and meeting the local people and understand their lifestyle. Shopping for traditional items would be the best leisure activity as well. Overnight at Kathmandu.
You will start your tour from the famous Swayambhunath, an ancient religious architecture atop the hill. Then travel to Kathmandu Durbar Square a place known for the beautiful architect. In the afternoon we will head towards Patan Durbar Square and view the beautifully designed street. The monuments here are astounding built in almost 16th and 18th century. You will spend the night at the hotel.
Further exploration of Kathmandu (B)
The morning starts with a view of Boudhanath famous Buddhist temple and Pashupatinath the holiest temple of Lord Shiva. In Pashupatinath, you can see many other temples located close to Bagmati River. In the afternoon you will head towards Bhaktapur Durbar Square, a city formed back in the 9th century. It is listed in UNESCO world heritage site. Here you get a glance of the gilded figure of Malla Emperor facing the golden gate surrounded by Hindu God.
Kathmandu to Bhutan (B/L/D)
After breakfast, our staff will accompany you to airport and fly to Paro, Bhutan. At Paro airport, our staff will receive you and drop to hotel. Tour in Paro starts from Ta Dzong, the National Museum of Bhutan known for the collection of Bhutanese art and culture. The descent towards Ringpung Dzong, regarded as the finest Buddhist architecture. In the evening take a peaceful walk in the street and know about the culture and People of Bhutan. Overnight at Paro.
Start your day with an excursion to Takstang Monastery (5-hour hike). It is also known as the Tiger's Nest. One of the famous monastery in Bhutan. While returning you can see ruins of Drukgyel Dzong a fortress once where Bhutanese repulsed many attacks. Then you will move towards Kyichu Lhakang, the oldest and sacred temple. The temple highlights the initiation of Buddhism in Bhutan. Overnight at Paro.
After breakfast head towards Thimphu, the capital of Bhutan. You will drive through Paro Valley and view the confluence of two rivers Paro and Thimphu Rivers from Chuzom Bridge. Halfway to the Paro-Thimphu highway, visit the 16th-century old Tachogang Lhakhang temple by traversing an old bridge. From the bridge, enjoy the scenic views of the villages. Tachogang temple means the hill of the excellent horse. Continue to drive to Thimphu.
At Thimphu, you will visit the national library where you can find an abundance of ancient Buddhist texts. You can also visit Zorig Chusum a school known for art and craft. Then head towards Textile and Folk Heritage Museum. After lunch, you can see some beautiful site as Tashichho dzong where you can see the fortress, Monastery, and much other beautiful art and culture. Next, explore Bhutan Postal Museum, Late King's Memorial Chorten, and various handicrafts emporium and local shops. In the evening, visit Buddha Dordenma Statue and get a stunning view of Thimphu valley. Overnight stay at Thimphu.
Thimphu to Wangdi (75 Kms 3 hours Drive) (B/L/D)
After breakfast, you will drive to Dochu-La pass and you can view and take photographs of Chorten (stupa), view prayer flags. If it is a bright day then you can see the following peaks: Masagang (7,158m), Tsendagang (6,960m), Terigang (7,060m ), Jejegangphugang (7,158 m ), Kangphugang (7,170 m ), Zongphugang (7, 060 m) and at last view of Gangar puensum the highest peak in Bhutan at 7497m.
After check in at the hotel, you will visit Wangdue Dzong which is above the confluence of two rivers. Here you will get an astounding view over both east-west and north-south. This district is renowned for bamboo work and stone carving. In the afternoon, hike towards Chimi Lhakhang located on the small hill. This temple is also known as the hull of fertility. Overnight stay.
Punakha to Paro (125 Kms, 4 hours' drive) (B/L/D)
Drive to Punakha which takes about 30 minutes from Wangdi. The tour begins with a visit to Punakha Dzong, the second-largest Dzong in Bhutan. The fortress has withstood many natural calamities and is worth a visit. Nearby there is the oldest Punakha Suspension Bridge. Enjoy the awesome views from the bridge. Next, return to Paro, on the way you can enjoy the scenic beauty of Dochu La. Through Paro Chu and Wang Chhu River valleys, the view is quite beautiful and you can click amazing pictures too. Then you can spend the day in Paro.
Departure from Paro (Bhutan) and arrival at Colombo (Sri Lanka) via New Delhi (B)
You will board a flight for Colombo, one of our staff welcomes you at the airport and accompany you to a beach hotel in Negombo. Negombo once known for Cinnamon during the Dutch Era is now famous for churches. Today you can visit, fishing village and see the culture and tradition of the people at your leisure. Then you can spend quality time at the beautiful beach. Overnight at Negombo
Sigriya – Pinnawela Elephant orphanage (B)
Post breakfast you will proceed to Sigiriya then take a small break at Pinnawela elephant orphanage. Pinnawela is the most popular place to see abandoned elephant of various age in large numbers. You can see baby Jumbos wandering around and if lucky enough to visit in feeding time then you can get a chance to feed milk bottles to these elephant babies. Afternoon visit at Rock Fortress of Sigiriya which tells a story of intrigue, power, and tragedy.
Anuradhapura – Isurumuniya Rock Temple (B)
After breakfast head towards Anuradhapura, first capital of Sri Lanka, a world heritage site. Then you can see Jaya Sri Maha Bodhi the oldest documented tree, in Mahamewna Gardens. Then visit the Brazen Palace, Abeygiri, Dagobas, Ruwanwelisaya and Jetawana Monasteries. Enjoy the sight of statues of Lord Buddha which is beautifully carved on rocks and are cut out of rock. The ruins of palaces are eye catching. Isurumuniya rock temple a Buddhist temple situated near to the Tissa Wewa in Anuradhapura is worth a view. Overnight at Anuradhapura.
You will leave for Kandy through Dambulla. Today you can see the Golden Rock temple also referred as a cave temple and is a world heritage site. From Dambulla you will drive to Matale to get a view of spice garden. You will then visit the temple of Tooth and watch cultural dance. Dinner and overnight stay will be at Kandy.
Peradeniya Botanical gardens and drive to Colombo (B)
On the way to Colombo visit Peradeniya Botanical garden, Sri Lanka's largest garden, renowned for its collection of orchids. You will find century old giant Javan Fig trees, the root of this trees spread over a large area of the garden. The garden is a perfect place for nature lovers. Then you will proceed towards Colombo, largest city of Sri Lanka. Colombo is the best place for entertainment and you can visit many commercial and religious places in Colombo.
You will move to the airport for final departure. The view of these three countries Bhutan, Nepal and Sri Lanka will be worth to cherish as you will experience a different culture. Meeting different people and knowing their tradition and lifestyle will surely be the memory that you will carry along with great pleasure.
Cost & Inclusion
You're guaranteed the best value service with bonus experiences with our unrivaled local expertise. As operators providing exquisite services for over a decade, we prioritize quality over other factors.
The price for each package might vary with the hotel category, tour duration, travel season, routes and activities being the major factors. You can customize these find your ideal package which might not be same with cheaper deals elsewhere. Rest assured, make your visit worth every bit with Asia Experiences.
Please, ask your tour plan with interested countries with below buttons 'Ask to Expert' or 'Customize Trip'.
Nepal
Bhutan
Srilanka
Airport pickups and drops service.
Private ground transportation with A/C.
Twin-sharing hotel accommodation.
Local cultural tour guide with English speaking.
Sightseeing entrance fees for museums and monuments.
Reviews
---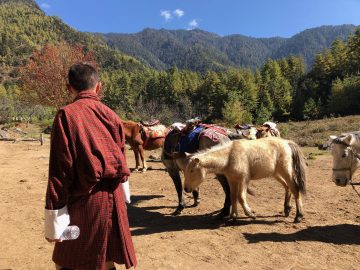 Emma Jones
United KIngdom
Great time with Asia Experiences
I and my wife were planning to travel to South Asia trip. We were skeptical about doing a trip to South Asia (Nepal-Bhutan-Sri Lanka). We booked with Asia Experiences for our trip. To our surprise, they have excellent service. The tour guides and accommodation were top-notch. The drivers were also good. They knew the local region very well. They even told us about the culture, history, and tradition. We had a great time and all thanks to Asia Experiences.
12 Sep 2022
---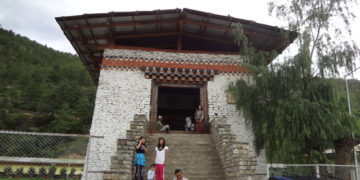 Martina
Italy
Thank you Asia Experiences
Our friends recommended Asia Experiences and then we booked this Nepal-Bhutan-Sri Lanka trip. Accommodation and transport service were well managed. Even the guides were polite and well-informed. The pick-up and dropped off were on time. Thank you Asia Experiences. We would love to travel again.
12 Sep 2022
Pay Online