Sri Lanka is one of the best travel destinations in South Asia. It is one of the smallest Asian island countries, located in the south of India and surrounded by the Indian Ocean. It has become one of the affecting tourist attractions, not only because of its amazing beaches and hundreds of miles of golden sandy shores but also for its amazing historical heritage and culture packed in a really small space. The wildlife of Sri Lanka is a major highlight.
Sri Lanka has one of the richest Buddhist heritage. This country still boasts of Buddhist religious site and monasteries .some popular tourist attractions in Srilanka include Anuradhapura, tooth temple, Sri Pada, Shrine of Lady of Madhu and Kataragama etc.
Before you travel
Things you need to do before your trip
Meet our Expert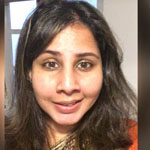 Shahlaa
Lets find the best things to do! Discuss your travel plan with our local experts!