Natural beauty and diverse, cultural, historical, lifestyle and tradition of two Himalayan countries.
Highlights
Updated 25th June, 2023

As of today, flights from Kathmandu to Lhasa(Tibet) or Lhasa to Kathmandu have not yet resumed after the pandemic, so must travel via land (drive option only).



Sightseeing of famous World Heritage Sites
Close look of culture and tradition of Nepalese people
Admire the ancient sites of Kathmandu
Adventurous overland ride to Lhasa via Rongbuk Monastery and Shigatse from Kathmandu.
Historical Monastery and exploration of different cultures in Tibet
Amazing Palace Potala, a house of Dalai Lama
Visit Drepung Monastery, largest monastery in Tibet
Tibetans culture, tradition and modern Lhasa
Nepal: 5 Nights in Kathmandu Nepal with Boudhanath, Pashupati, Swoyambhunath, Patan, Bhaktapur Durbar Square, Chandragiri Hill by cable car, Nagarkot for beautiful sunset and sunrise, Panauti village.
Tibet: 6 Nights in Lhasa Tibet with Potala Palace, Norbulingka, largest monastery Drepung, Barkhor street, Sera Monastery and local lifestyle.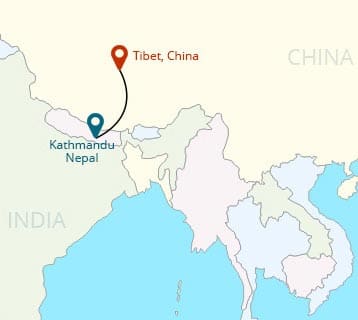 Nepal Tibet Tour, A comprehensive tour of two of the most captivating destinations of central Asia. These beautiful nations are the stations that have tormented the ambitions of travelers for centuries. Resembling the Nirvana of pure and diverse culture, the captivating resolution of the environment is equally important. States with immense culture and history to remember for a long time, Tibet and Nepal hail you with sincere hospitality.
Encounter humanity in the cloak of Everest. Carry on the souvenir of this sensational land of evergreen hills and not to mention the integrity of the Nepalese people. A nation that greets the guests as a form of gods visiting their home where you can peek into their rich culture on balance roll out to the cultural heritage sites and likewise enjoy the Sunrise from different compelling spots in your tour gulp in the Newari cuisine and hit your senses with the pounding of tingling contentment. Rejoice with the beetle of art and roam through the tapered streets of Bhaktapur. Ally with the locals and return with the keepsake of warm memories.
Make your entrance to the oracular Buddhist land coupled with outpost-like towns and a storehouse of primitive Tibetian culture. A culture self-composed and far from the intimacy of western trends, it's a Zion for pilgrims. Circle around the Jokhang and Sera monasteries alongside the Monks identically learning about ancient Buddhism. Seize an opportunity to visit Potala the prior home of Dalai Lama. Similarly, recognize the Tibetian art of healing and medicine here and make your tour notable.
Tips for Nepal Tibet Tour
-Prepare your items of clothing according to the season here. Similarly, try being less flashy with your outfit.
-Bring your camera as these regions promise great mountain views and scenarios. Photography may be banned in some places.
-Stay close and be attentive towards your guide. The guides we provide are experienced and trained well for any occasion.
YOUR JOURNEY DAY BY DAY
Land at Kathmandu international airport. Our staff will receive you and accompany to the hotel. Today you can relax or enjoy the traditional and crowded markets of the Kathmandu city. You will definitely enjoy realizing how a congested market holds every detail items that attract the people. Old shops with traditional items are the best experience for most of the people in these local markets.
Kathmandu Sightseeing: Swayambhunath, Kathmandu, Patan Durbar Square
Breakfast
The first day in Kathmandu begins with sightseeing around Swayambhunath Stupa. Have breakfast and then, we head towards the stupa. This stupa is popularly known as 'Monkey Temple'. Enjoy the breathtaking views of the Kathmandu Valley from the hilltop. In the surroundings of the Stupa, there are numerous Buddha statues, a big Vajra, small chaityas, a small museum, and monasteries. You can see many monkeys roaming around the premise. The huge spiral stupa with wisdom eyes symbol and beneath is a big white dome looks very impressive. The fragrance of butter lamps and incense creates the surrounding atmosphere more blissful.
Then, visit the Chinese Embassy to apply for the Tibet Visa with all the necessary documents. It is necessary to apply for at least three days before the Tibet visit and Kathmandu is the only International destination to go to Tibet besides China.
Have lunch and we head to Patan Durbar Square for sightseeing. One of the three durbars in the Kathmandu Valley is listed as a UNESCO World Heritage Site. The ancient King's palace, ancient old temples, Krishna Mandir, Patan Museum, beautiful courtyards, and artistically beautiful decorations in the architecture are impressive attractions here. Take some photos and back to Kathmandu.
Next, we visit another World Heritage Site Kathmandu Durbar Square. The Durbar Square in the middle of the city offers ancient heritages of the medieval period. The ancient palaces, in the vicinity there is the living Goddess Kumari, Taleju Temple, Kal Bhairav Temple, Hanuman Dhoka Museum, and Gaddi Baithak are some major attractions. In the evening, enjoy walking and exploring the streets and trying out some foods in the food court.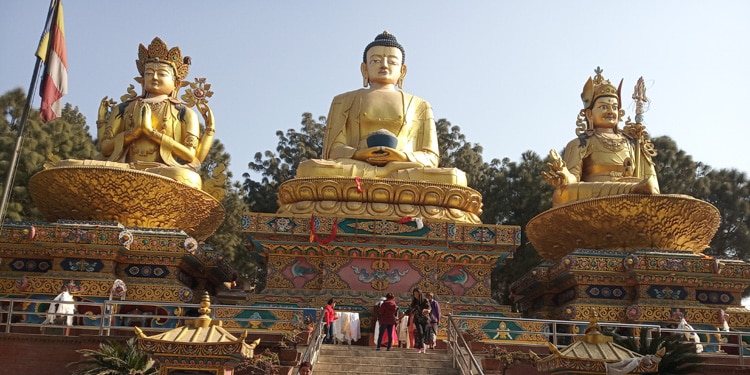 Kathmandu Sightseeing: Pashupatinath, Bouddhanath and Chandragiri hill by cable car
Breakfast
We continue the Kathmandu sightseeing. After breakfast, we visit the holy Pashupatinath Temple. One of the most essential Hindu temples in Nepal is dedicated to Lord Shiva. This World Heritage Site temple is situated on the bank of the Bagmati river. In the surroundings of the temple, there is a huge statue of the Ox. Visit the small shrines and other temples, and see the Sadhus.
Not far from there is another World Heritage Site called Boudhanath. This stupa is one of the biggest stupas in Nepal. This holy stupa is of great significance to Tibetan Buddhists. Many people perform the kora ritual by circulating the big dome in a clockwise direction. In the surroundings, you can also visit other monasteries. You can hear Tibetan praying chants, and smell the fragrance of butter lamps and incense which makes the place very delightful. You can also do some souvenir shopping and explore the markets as well as enjoy Tibetan cuisine.
From Boudhanath, drive to Thankot and take a cable car ride to Chandragiri Hill. Enjoy the panoramic views of the Himalayas, Kathmandu Valley, and the surrounding countryside. Visit the Bhaleshwor Mahadev Temple and experience the spiritual atmosphere of this sacred site. Relax and rejuvenate in this tranquil setting, and take in the fresh air and sunshine.
Tour of Bhaktapur, Changu-Narayan Temple & Nagarkot hilltop.
Breakfast
After breakfast, we proceed towards beautiful and ancient Bhaktapur city for sightseeing. This is also listed in the World Heritage site which is one of the best examples of architecture and well-preserved culture. The Durbar Square has several attractions such as the 55-window palace, Nyatpole Temple, Siddhi Laxmi Temple, the Golden Gate, the National Art Museum, and so on. Besides this, get an amazing view of skillful porters making pots, wood carvings, and many handicrafts goods. You can buy some goods if you wish to or like. Also, try the famous Juju Dhau which is King Curd is special curd or yogurt prepared by locals. For memories, click some pictures and back to Kathmandu. Overnight in a luxury hotel.
Next, we will visit Changunarayan Temple, a UNESCO World Heritage Site located 15 km east of Bhaktapur. The temple was built in the 6th century and is dedicated to Vishnu, the Hindu god of preservation. The temple is known for its intricate wood and stone carvings. After visiting the temple, we will drive to Nagarkot, a hilltop village with stunning views of the Himalayas. We will stay overnight at a hotel in Nagarkot.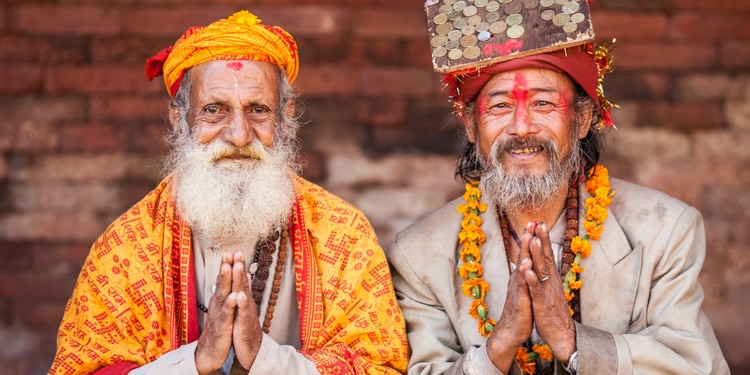 Tour of Dhulikhel with Namobuddha monastery and Panauti village.
Breakfast
We will start our day early with a beautiful sunrise view over the Mountains from Nagarkot. An observatory tower here at an altitude of 2,175 meters gives us the perfect view of the Himalayas. Starting from Mt. Dhaulagiri in the west we can have a great view of Everest (8,848m.), Lhotse (8,516m.), Cho Oyu (8,201m.), Makalu (8,463m) in a clear sky from here. After the sunrise, we will return to the hotel for breakfast.
From Nagarkot, we will drive for a couple of hours out from the valley and visit the Nambuddha monastery. The monastery is one of the most beautiful ones in Nepal with many legends linked to it. We can take a short nature walk in the premises and enjoy the landscape from Namobuddha. If you are here from March to May, you can get a fantastic view of blooming Rhododendron forests surrounding the area. Next, we will head for the ancient town of Panauti. Also, one of the most preserved cultural areas near Kathmandu, Panauti showcases you the traditional farming lifestyle of the locals. We will visit some of the old temples here and head towards Dhulikhel, specially for Mountain Views. In the evening, drive back to Kathmandu. Overnight at a hotel in Kathmandu.
Collect Tibet Group Visa and start for Tibet Trip (Drive from Kathmandu to Gyirung via Rasuwa Gadi)
6-7 hours drive Breakfast
*Your Tibet group visa will be ready. Collect your original passport and visa from Chinese embassy of Kathmandu and start the remaining tour.
Our overland tour starts today from Kathmandu to Kerung/Gyirong. We will do all the necessary preparations and leave the valley following the Trishuli highway. The road is smooth in the first segment in the hills followed by some gravel segments. Similarly, we will also face some off-road portions as we get near to the Chinese border. In the way, we will stop for lunch at local settlements and continue driving in this scenic highway. After reaching Kyirung, we will have our documents checked at both Nepalese and Chinese immigration offices and drive to our hotel.
Overnight at Gyirung.
Kerung/Gyirong to Shegar/Rongbuk Monastery (Everest Base Camp)
7-8 hours drive Breakfast
You will start for the longest and most scenic drive of the whole trip to the Rongbuk monastery near EBC. The landscape shift is wondrous as we shift into more barren and snow-covered regions from here. We will drive pass Pelkutso lake and a vast grassland in the first portion of today. Taking small short stops to admire nature and view, we will continue our drive to the Gyawula Pass (5200 m). A bit windy, but absolutely beautiful, we can view the Himalayas clearly from here. From the pass, it is a couple of hours to reach Rongbuk monastery.
*Important Note:
- Accommodation in Rongbuk/EBC is very limited. Since Rongbuk is a remote area, expect the accommodation to be very basic. There are a few guesthouses that provide twin-sharing rooms with bunk beds and the bathroom is also outside the guesthouse.
- In Shegar, There are also no luxury hotels or resorts. The best options are locally 3-star hotels with attached bathrooms. We will provide you with the highest one. We recommend to stay in Shegar instead of Rongbuk. Shegar to Rongbuk Monastery distance 100KM with 2 hours driving.
- If you will stay at Shegar, next day early morning drive to Rongbuk Monastery to view sunrise with Mt. Everest then drive to Shigatse.
Overnight at Shegar or Rongbuk Monastery.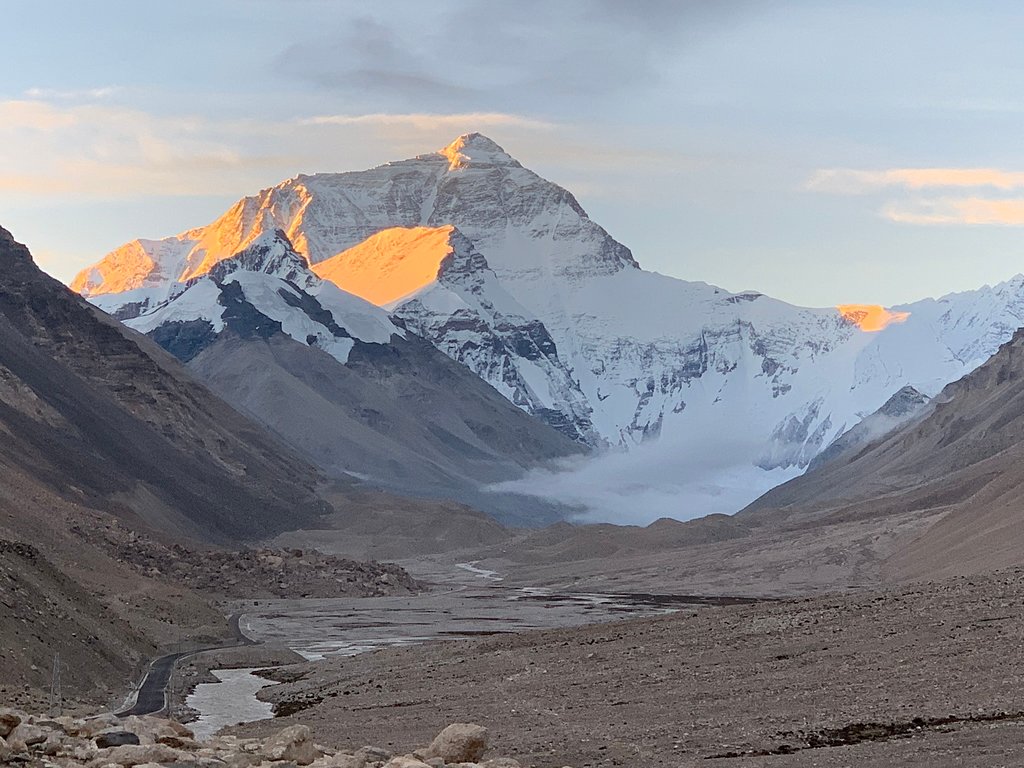 Rongbuk to Shigatse via Tingri
7-8 hours drive Breakfast
We will wake up early for a breathtaking sunrise of a lifetime from the Rongbuk monastery over Mt. Everest. After this amazing experience, we will explore the monastery premises for a bit before continuing our road journey to Shigatse. We will be traveling in a bit bumpy road for the first part of the trip. From here we will stop at the small Tingiri town. The views of Cho Oyu and Everest is majestic from the town here. Next, it is a couple of hours of highway drive to the G318 National highway milestone (5,000 m) in Lhatse, and there we'll take some pictures. After driving to Shigatse from Lhatse, we will freshen up and visit Tashilupo Monastery. This monastery, which is the seat of the Panchen Lama of Tibet is also one of the most significant ones here.
Shigatse to Lhasa with Gyantse and Yamdruk Lake
6-7 hours drive Breakfast
Today will be the last day of driving exploration in Tibet, and we will cover many cultural destinations in the way. The road is in good condition, and we will make shortstops in the small farmer villages lying in the way. After reaching Gyantse, we will take a brief exploration tour of some majestic sites here. This heritage-rich town has a lot to offer, and we will visit the Perklor Monastery, Kumbum stupa, and Gyantse Old Street here. The next portion of the drive takes us beside the Holy Yamdrok Lake (One of the three significant holy lakes in Tibet). We will also enjoy the views of Manak Dam Lake and Korola Glacier before reaching Lhasa in the evening.
Sightseeing at Lhasa
Breakfast
Today we have a list of places for sightseeing. Morning tour starts with a visit to Potala Palace, a Museum and a world heritage site at present. It was the house of Dalai Lama until the 14th Dalai Lama fled to India. The towering portion of this Palace is also referred as Red Palace. Next on the list is Sera Monastery the art in this Monastery is the most beautiful sight to view. The hall holds scriptures written with golden powder and debates are also held in these halls.
Jokhang temple, it is the most famous Buddhist Temple in Tibet and is a world heritage site. it was also known as the house of mysteries in the past. You can see Indian approach in style but a combination of Nepalese and Tibetans can also be seen. The bronze roof and statues of golden deer are best experiences to observe in this tour.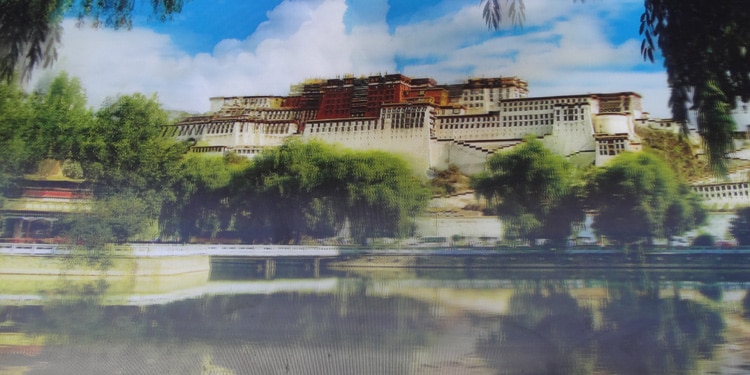 Explore Tibet (Monastery and exploration of different cultures in Tibet)
Breakfast
We start our day by visiting Drepung Monastery, the largest monastery in Tibet.The foundation of this Monastery was laid on 1416. It is one of the great three Monastery, the other two are Ganden and Serahen.
Norbulingka Palaces: built on 1755 as a summer residence by Seventh Dalai Lama is the most beautiful site to visit. The Palace became more attractive after the 14th Dalai Lama added Chappels and fountains. The Palace built by 14th Dalai Lama is the most attractive as it is a blend of Tibetan and Western culture. Norbulingka is the world heritage site and a lovely place to visit.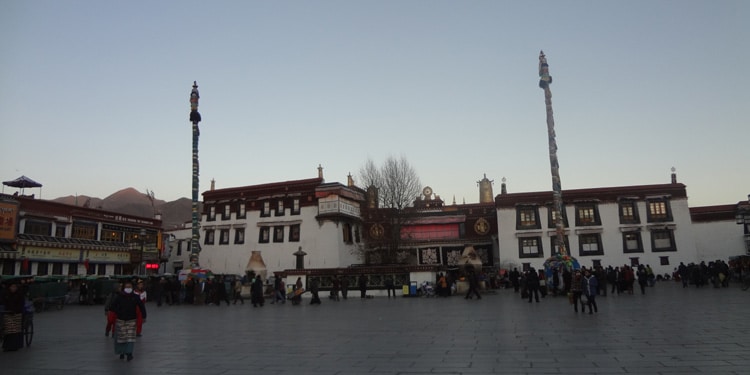 Fly from Lhasa to your next destination or your home via China mainland city.
Breakfast
The fun-filled memorable Luxury tour ends here. Your guide drops you at the Lhasa Gonggar International Airport for your departure. The guide bids adieu at the airport for your scheduled flight to your next destination.
Cost & Inclusion
Experience unmatched local expertise and exceptional service with us, where your satisfaction is guaranteed. With over a decade of expertise in providing exquisite services, we prioritize quality above all else.
The pricing for each package may vary depending on factors such as hotel category, tour duration, travel season, routes, and activities. You have the option to customize your package to create your ideal itinerary, which may differ from cheaper alternatives elsewhere. Rest assured, we will make your visit truly worthwhile with Asia Experiences.
Ready to plan your dream trip? Click on the buttons below to ask our experts or customize your trip to your desired countries.
Nepal
Airport pickups and drops service.
Private ground transportation with A/C.
Twin-sharing hotel accommodation.
Local cultural tour guide with English speaking.
Sightseeing entrance fees for museums and monuments.
Breakfast in Nepal.
Tibet
Airport pickups and drops service.
Private ground transportation with A/C.
Twin-sharing hotel accommodation.
Local cultural tour guide with English speaking.
Sightseeing entrance fees for museums and monuments.
Breakfast in Tibet.
Processing Travel Permit and Entry Visa.
Reviews
---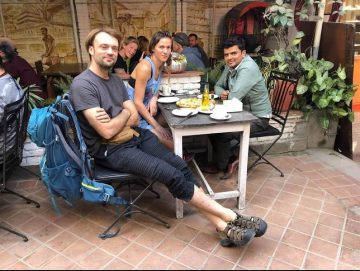 James Johnson
United States
18 Oct 2022
Very pleased with their swift service
A week's tour to Bangladesh was splendid. Sundarban was really Sundar (beautiful) and peaceful. The sightseeing at famous landmarks in Dhaka and Bagerhat was quite interesting. A huge thanks to Asia Experiences and the team for arranging such an awesome tour proficiently. Very pleased with their swift service from the start to the end of the tour. 
---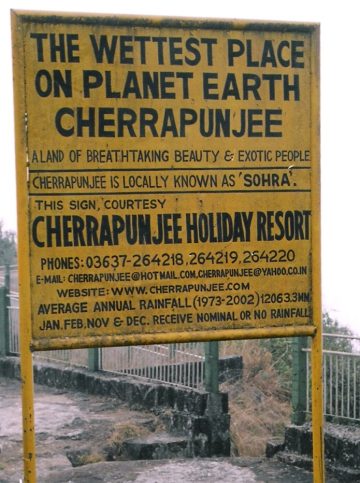 Hudson
Canada
16 Oct 2022
Our tour memorable for a lifetime
The short hill station tour in India was mesmerizing. We find those 5 days were not enough. The pleasant weather and beautiful landmarks in Guwahati-Shillong-Cherrapunji along with appropriate management made our tour memorable for a lifetime. Thanks, Asia Experiences for providing full support & making our tour journey successful. Big Cheers.
---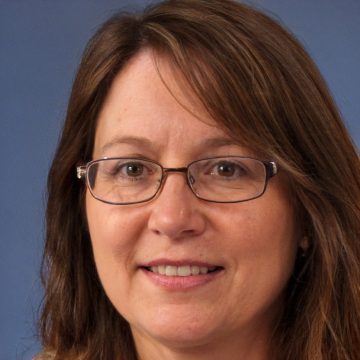 Georgia
United Kingdom
16 Oct 2022
Strongly recommended Asia Experiences
Taj Mahal, Jaipur, Taktsang, Bogra, Punakha, and all were mesmerizing. I can't explain my happiness in a word. Thanks, Netra for organizing and coordinating my tour effortlessly and on time. Pleased with the service and strongly recommended Asia Experiences.
---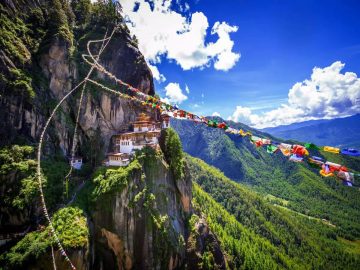 Jack
England
16 Oct 2022
Awesome Experience
We love trekking and searching for good travel agencies. Luckily, we came in contact with Asia Experiences. They offer us Nepal-Bhutan Trekking Package. We were delighted with a fresh option. We haven't imagined trekking in Bhutan. We love their swiftness and availability. All services were smooth and the drivers and guides were humble. We create some best memories at Poon Hill & Ghandruk in Nepal and Phajoding in Bhutan. We also found Pokhara, Chitwan, Thimphu, and Bumthang fabulous. Overall, we are satisfied with the service of Asia Experiences. Highly Recommended.
---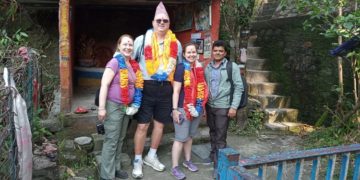 John & Bella
United States
19 Jan 2021
Fantastic tour and amazing memories- Abstract traveling at the best
The Itineraries were smoothly handled, and we didn't have to worry about any of the processes in between. We had a brief knowledge about every place we had been on this trip(Nepal Tour) from our wonderful guides. The experience here was new, and we were blessed to know about the people and their lifestyle here. On our short hikes, our guides choose the best routes for us, and we got the best of the views from the top. Mr. Umesh updated us with any changes as well as checked our status every day. The transportation and domestic flights were smooth, and I have to give it to the drivers driving in the traffic and the tough terrain too as they were skillful. We had no complications and even added a day at one of our destinations. I recommend Asia Experiences for professional guidance and ease of Travelling.
---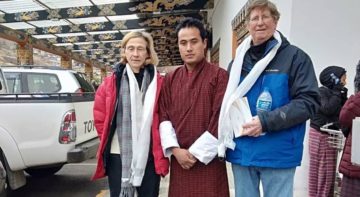 Andris
Latvia
19 Jan 2021
Excellent Service, Thoughtful and Professional
We (My friend and me) surfed a whole lot seeking for some popular agencies in Nepal. We decided to take no consideration when it came to professionalism in services. From our first words to the assistance we knew that Asia experiences were a perfect match for our south Asian visit. The reviews and ratings were just the overviews and I happen to find an actual blog written by one of the previous travelers too. We communicated and sought for advice both professional as well as personal and headed towards the TIA airport the next month. The hotels we stayed were top class, and we got to admit that the Asian foods we tried were a little spicy. However, we also had a range of different cuisines to choose from. I was also amazed to find the photography and English speaking skills impressive from Asia Experiences guides. We needed and god the detailed expense list and found the assistance of the agency worth every penny. We want to thank Asia experiences and especially Mr. Umesh for this smooth and perfect vacation. If you want to avoid complications and have a professional aid by your side choose Asia Experiences.
---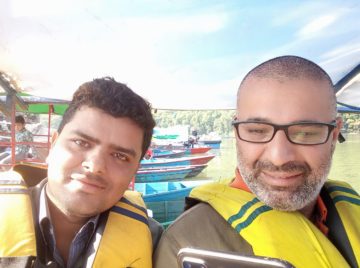 Max
United Kingdom
19 Jan 2021
Amazing city and heritage tours, fascinating guides
We (2 couple) choose to witness the Nepal tour (Kathmandu, Pokhara & Chitwan), and its surroundings before returning to home from Nepal. So, I surfed the internet and stumbled upon the Nepal tour with an extended Changunarayan hike. We found that was perfect for us and got our assistance from Asia Experience. Mr.Umesh was kind, and a brief talk made it the very next day. Our guide was informative and very lively too. Although he had a funny accent, Krishna was all worked up with the history, culture, traditions, and stats also. Our Driver was quite experienced too as we made the best of busy traffic in some of the places. Even after the trip, the guide suggested me of some restaurants to have local cuisines which were very helpful and courteous of him. I would recommend Asia Experiences for proper guidance and experienced guides in your Nepal tour.
---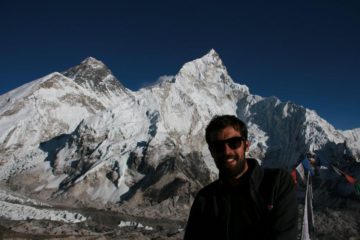 Christian
Australia
19 Jan 2021
Incredibly good company and surreal customer assistance
To be honest, we came to this idea of going to the vacation in Asia in a short notice, and we(My wife and me) really didn't expect that was possible. With fate or coincidence, we happen to take suggestions from the customer assistance of Asia Experiences. The whole process of query and answer was so smooth that the company made us realize. It's never too late. And Bam! The very next week we were in Kathmandu doing the Nepal-Tibet-Bhutan tour. We asked hundreds of questions before and during the tour, and all of them were eager to help us with our curiosity and sometimes even stubbornness. We are so happy to choose the tour, and we are pumped up for another. Thank you Asia Experiences for aiding us and making this whole trip possible in such short notice.
Similar Trips
Our tours are highly customizable to fit your preference best. Here are some trips with similar experiences from which travelers can select their ideal tour package.
Pay Online