Historical, cultural, lifestyle, religion, jungle safari and mountain view combination tour
Highlights
Visit ancient places such as Stupas, temples and palaces.
View of endangered One Horned Rhino and if lucky Royal Bengal tiger in Chitwan National Park.
Captivating the beauty of the city of Pokhara with mountain views.
Kathmandu: 4 Nights in Kathmandu with Kathmandu Durbar Square, Pashupatinath, Boudha stupa, Swoyambhunath, Bhaktapur Durbar Square.
Chitwan: 2 Nights in Chitwan with Jeep safaris, Bird watching, Canoe and Elephant ridge, Jungle activities
Pokhara: 2 Nights in Pokhara with Phewa Lake, David's Fall, Gupteshor Cave, and Sarangkot sunrise tour.
Nepal Tour- Kathmandu Chitwan Pokhara starts from Kathmandu, Nepal. First, travel to Nepal with a flight to Kathmandu for an amazing experience of the UNESCO World Heritage sites in Kathmandu. To name a few they comprise Boudhanath Stupa, Bhaktapur as well as an elephant safari in Chitwan National Park. Amidst diverse flora and fauna, Chitwan National Park's highlights are the rare Royal Bengal Tiger and the one-horned rhino.  Also, the enlightening experience is the tradition and culture of the people in the village, namely Tharu and the tribals. They are among the native people of Nepal.
Pokhara known as the Tourism capital of Nepal is a city consisting of many beautiful lakes like Phewa, Rara, and many more. It also has many caves and the famous David Falls where water flows underground.
YOUR JOURNEY DAY BY DAY
Welcome to Kathmandu.
30 min Hotel
Arrive at the international airport in Kathmandu. You will be welcomed by a garland of seasonal flowers. Then transfer to the hotel by our cultural guides on an AC vehicle. The guide will explain the program of the Tour in detail. Normally because of jet lag, this day is free to do rest. If you are ready to start sightseeing we can start on the same day, we are always flexible.
Visit to different art of Kathmandu (B)
3-4 Hrs Breakfast Hotel
The main highlight of today's tours is Swayambhunath Stupa (nearly 2600 years old). Patan Durbar Square (oldest among three cities in the valley). Pashupatinath temple (popular among Hindus of the world). Boudhanath Stupa (one of the biggest stupas in the world). Swayambhunath Stupa is also known as the Monkey Temple. The visit is enriched with Nepalese culture where you can see some fine art and traditions of Nepal.
Sightseen and optional mountain flight (B)
3-4 Hrs Breakfast Hotel
Early morning, optional mountain flight through modern jet-stream aircraft and feel the splendid Himalayas from approximately 25,000 feet. Afternoon, tour Bhaktapur Durbar Square, the open museum with a beautiful palace, sculptures, Shikhara-style temples, a royal bath, and a Buddhist monastery. At dusk, the sunset view from Nagarkot is also known as 'the fort of the city'.
Kathmandu to Chitwan (B/L/D)
Full Board Hotel
After sunrise view from Nagarkot and breakfast, drive to Chitwan approximately 5-6 hours by road or by flight (optional) in 25 minutes. In Chitwan tour will be followed by visiting local villages. Meet Tharus, a native of the southern plain of Nepal. In the evening an entertainment program of Tharu stick dance.
Jungle Safari (B/L/D)
3-4 Hrs Full Board Hotel
Elephant back safari into the wild, nature walk, and a visit to an elephant breeding camp. Canoeing along Rapti River, if lucky enough view of the Royal Bengal Tiger in the dense forest on elephant Safari. The National Park is best known for Royal Bengal Tigers, One-Horned Rhinos, pythons, monkeys, wild boar, marsh crocodile leopards, and many more.
Chitwan to Pokhara (B)
7-8 Hrs drive Breakfast Hotel
An approximate 8 hours drive to Pokhara alternatively you can board a flight as well. On the way, you can enjoy various landscapes and click pictures of the beautiful views of the countryside. The clear Trishuli River flows along the side. If you have time, you can observe the lifestyle, culture, and cuisine in Pokhara. One of the most captivating sights is the reflection of the snow-white Mt. Machapuchare on the Fewa Lake.
Exploring Pokhara (B)
3-4 Hrs Breakfast Hotel
Pokhara is best known as a city of lakes, simultaneously famous for its more than 5000-year-old cave. Next a visit to David Fall, a natural wonder where the water goes into the earth. Sarangkot is an ideal hillock for paragliding and the stunning scene of sunrise above the Himalayas. Boating in the famous Fewa Lake is one of the attractive activities for tourists.
Trip to Kathmandu (B)
6-7 Hrs Breakfast Hotel
6-hour scenic drive enjoying the beauty of nature and photography in between or an optional flight as per your choice. Today you have a free afternoon for additional exploration or you can relax and prepare for your next day's final departure.
Final Departure (B)
Breakfast
After check out, you will leave for the airport. You will be accompanied abundance of memories and an increase in your personal happiness index.
These memories will make you want to return to the richness, beauty, and calmness of these places. You are bound to fall in love with the diverse cultures, traditions, and nature of these regions.
Cost & Inclusion
With our unparalleled local expertise, we assure you the ultimate value for your money, along with additional bonus experiences. As seasoned operators with a decade of experience in delivering exquisite services, we place a premium on quality above all else.
Please note that the price of each package may vary depending on factors such as hotel category, tour duration, travel season, routes, and activities. However, you have the flexibility to customize these elements to create your ideal package, which may not be available with cheaper deals elsewhere. Be rest assured that your visit will be worth every moment with Asia Experiences.
To discuss your tour plan and explore options in your interested countries, feel free to click on the buttons below labeled 'Ask to Expert' or 'Customize Trip'. We look forward to assisting you in creating a memorable travel experience.
Nepal
Airport pickups and drops service.
Private ground transportation with A/C.
Twin-sharing hotel accommodation.
Local cultural tour guide with English speaking.
Sightseeing entrance fees for museums and monuments.
Breakfast in Kathmandu and Pokhara.
Full meals in Chitwan.
Reviews
---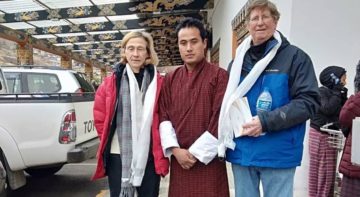 Andris
Latvia
19 Jan 2021
Excellent Service, Thoughtful and Professional
We (My friend and me) surfed a whole lot seeking for some popular agencies in Nepal. We decided to take no consideration when it came to professionalism in services. From our first words to the assistance we knew that Asia experiences were a perfect match for our south Asian visit. The reviews and ratings were just the overviews and I happen to find an actual blog written by one of the previous travelers too. We communicated and sought for advice both professional as well as personal and headed towards the TIA airport the next month. The hotels we stayed were top class, and we got to admit that the Asian foods we tried were a little spicy. However, we also had a range of different cuisines to choose from. I was also amazed to find the photography and English speaking skills impressive from Asia Experiences guides. We needed and god the detailed expense list and found the assistance of the agency worth every penny. We want to thank Asia experiences and especially Mr. Umesh for this smooth and perfect vacation. If you want to avoid complications and have a professional aid by your side choose Asia Experiences.
---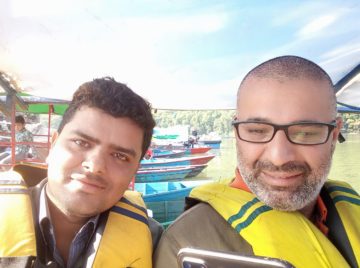 Max
United Kingdom
19 Jan 2021
Amazing city and heritage tours, fascinating guides
We (2 couple) choose to witness the Nepal tour (Kathmandu, Pokhara & Chitwan), and its surroundings before returning to home from Nepal. So, I surfed the internet and stumbled upon the Nepal tour with an extended Changunarayan hike. We found that was perfect for us and got our assistance from Asia Experience. Mr.Umesh was kind, and a brief talk made it the very next day. Our guide was informative and very lively too. Although he had a funny accent, Krishna was all worked up with the history, culture, traditions, and stats also. Our Driver was quite experienced too as we made the best of busy traffic in some of the places. Even after the trip, the guide suggested me of some restaurants to have local cuisines which were very helpful and courteous of him. I would recommend Asia Experiences for proper guidance and experienced guides in your Nepal tour.
Pay Online