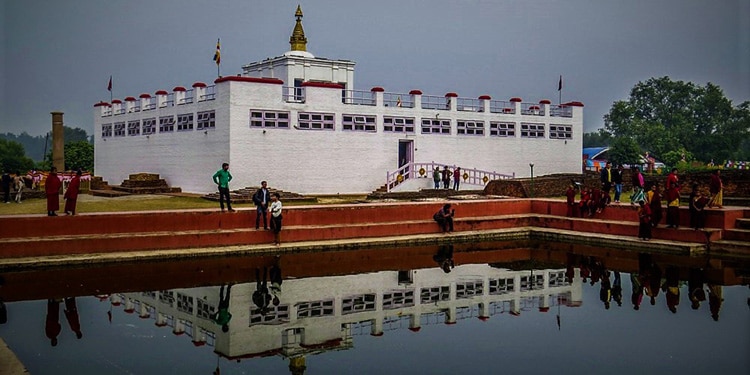 Buddha Jayanti is the birthday of Lord Gautam Budhha, a special day for both Hindus and Buddhists in Nepal. On this day people celebrate the life of Lord Buddha; his Birth, Enlightenment, and  Death. Buddha Jayanti falls on the full moon night of either May or June. Peace lovers and Buddhist communities like to make their pilgrimage to Lumbini, Kapilvastu of Nepal birthplace of Lord Buddha on this day.
Lumbini – the birthplace, of Tilaurakot or Kapilvastu, Nepal, is the place where Prince Baby Siddhartha was born. Buddha spent his first 29 years, in Devdaha – his maternal home, and other sacred places and monasteries all over Kathmandu and Nepal, crowded with followers on the day of Buddha Jayanti.
Gautam Buddha is also known as Shakyamuni. He was born on full moon day, reached nirvana on the same day, and left this world on the same day of Baishakh Sukla Purnima (Full moon day of Baishakh). People all over the world celebrate this day as Buddha Jayanti. Lumbini, Nepal has been listed by UNESCO as a world heritage site and the birthplace of Gautama Buddha.