Best Luxury Hotels in Sri Lanka
4 Oct 2023 Umesh Paneru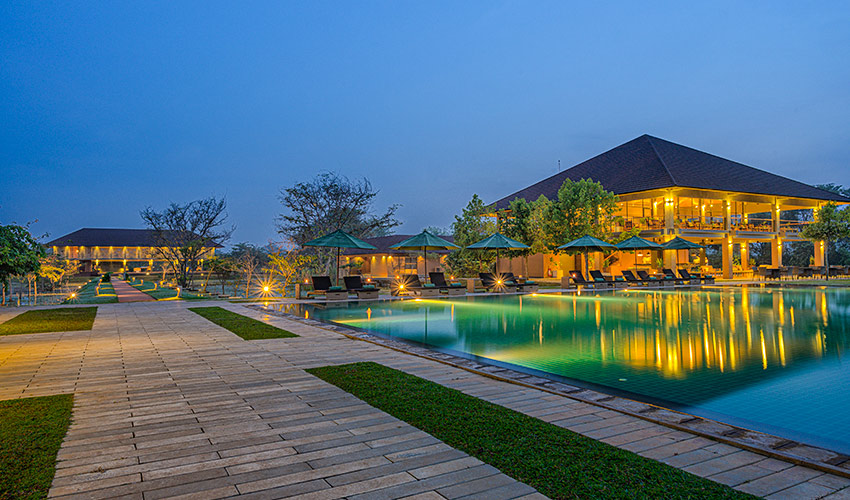 Sri Lanka, a beautiful island nation in South Asia boasts abundant luxury hotels. Historically renowned as 'Ceylon' has the best luxury hotels in Sri Lanka that offer lavish and top-notch amenities in its diverse locations. Some of the popular destinations are Colombo, Sigiriya/Anuradhapura, Kandy, Nuwara Eliya, Yala, Ella, and Galle. The room features Deluxe to Premium Suite ranges with in-room amenities. Dine in restaurants with scenic vistas that offer the finest cuisine from traditional Sri Lankan to Continental with diverse selections of teas, cocktails, and mocktails. Explore Sri Lanka and create remarkable memories of staying in these luxury hotels.
Below we have designed the itinerary that best suits you and inspires you to take the tours based on your preferences. There is the flexibility to follow this exact itinerary or to fully customize it and make it a 100% personalized tour.
Hotel in Colombo
The Wallawwa
A distinct luxury hotel, The Wallawwa in Colombo is an 18-bedroom country house hotel, housed in an enchanting 18th-century manor. Surrounded by lush gardens this hotel offers gourmet dining, a jungle pool, and a spa in the tranquil surroundings.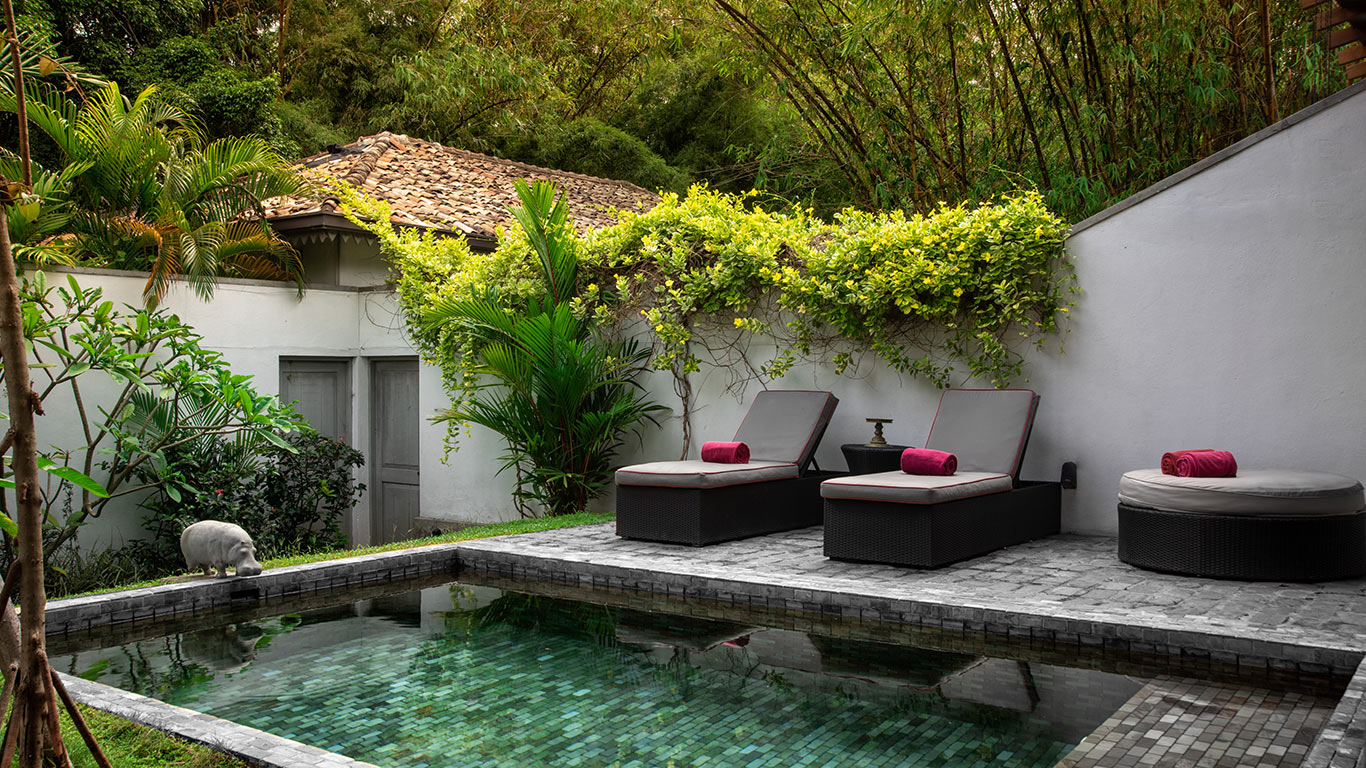 Features
Room Types:
Wallawwa Bedroom, Garden Suite, Family Suite, Mountbatten Suite, 18 stylishly furnished rooms, beautiful garden views, lavish furnishings, and modern amenities.
Dining:
The Verandah
Serves– A la carte Asian Fusion cuisine, Kid's menu, BBQ menu, In-room dining menu, and Beverage options (wines, cocktails, spirits, and beers).
Amenities:
Four-poster king-size bed/Twin Bedroom, Cable TV, In-room tea/coffee, Terrace, Ensuite bathroom, Hair dryer, Complimentary Wi-Fi, Air-conditioning, Mini Bar, Safety Deposit Box, Garden view, Toiletries, Bathrobes, Z Spa, Signature Massages
Uga Residence
A luxurious boutique hotel Uga Residence in Colombo has an 11-suite retreat that blends well with the colonial Sri Lankan era with modern luxury.
Features
Room Types:
Park Suites (10 rooms), and 1 Residence Suite.
The 11-suite hotel at Uga Residence ensures both elegance and comfort with the charm of colonial Sri Lanka that blends with modern luxury.
Dining:
Main Restaurant, Rare Bar + Kitchen, Private Parties, In-Room Dining
Serves– Diverse menu (exceptional dining experiences), Traditional and contemporary cuisine (with fresh ingredients), Fine wines, and spirits, Tempting desserts, Chef's specials
Amenities:
Large Queen/King Bed, Living area, Mini courtyard, 42/55 Inch LED TV, Large bathroom with rain shower, Cable Television, Safe Mini Bar, Complimentary Wi-Fi, Tea Making Facilities, Espresso Machine, Two bathrobes, Hair Dryer, 24-hour room service, Fruit Platter, Bluetooth enabled Geneva sound system, Foreign Currency Exchange, Swimming Pool, Modern Gym, Library, Business Center, Valet Parking
Tintagel
Tintagel in Colombo is known for its unique aesthetics, excellent privacy, spaciousness, and service that is perfect for business travelers and holidaymakers.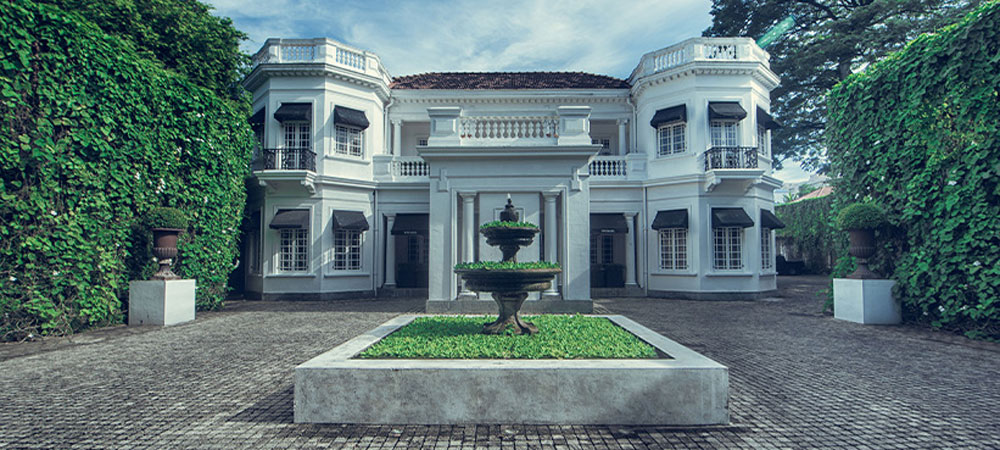 Features
Room Types:
Royal Suite, Superior, and Executive
10 suite rooms that are aesthetically lavish and include Paradise Road Amenities.
Dining:
The Courtyard, The Dining Room, The Private Dining Room, The Red Bar, The Library
Serves– A la carte menu, Alfresco dining all day, Light menus of bar snacks and evening canapés, and Signature Cocktails
Amenities:
Air Conditioning and Mosquito Nets, LCD TV Screens with DVD/CD (Video Library on Request), Room Dining (06.30 – 22.30), Complimentary Fruit Platter, Wireless Internet Access, Tea and Coffee Making, Mini Bar, Electric Safe, Laundry, Luxury Down Bedding and Pillow Menu, Bathrobe and Slippers, Hairdryer, Bathroom with Bathtub (Separate Shower Facilities), Bath Menu, Gym, Pool, Steam Room, Paradise Road Amenities, Check-in/Check-Out
Shangri-La Hotel
Shangri-La Colombo is a luxury hotel with 541 rooms and top-notch dining that offers stunning ocean views and direct access to the One Galle Face Mall.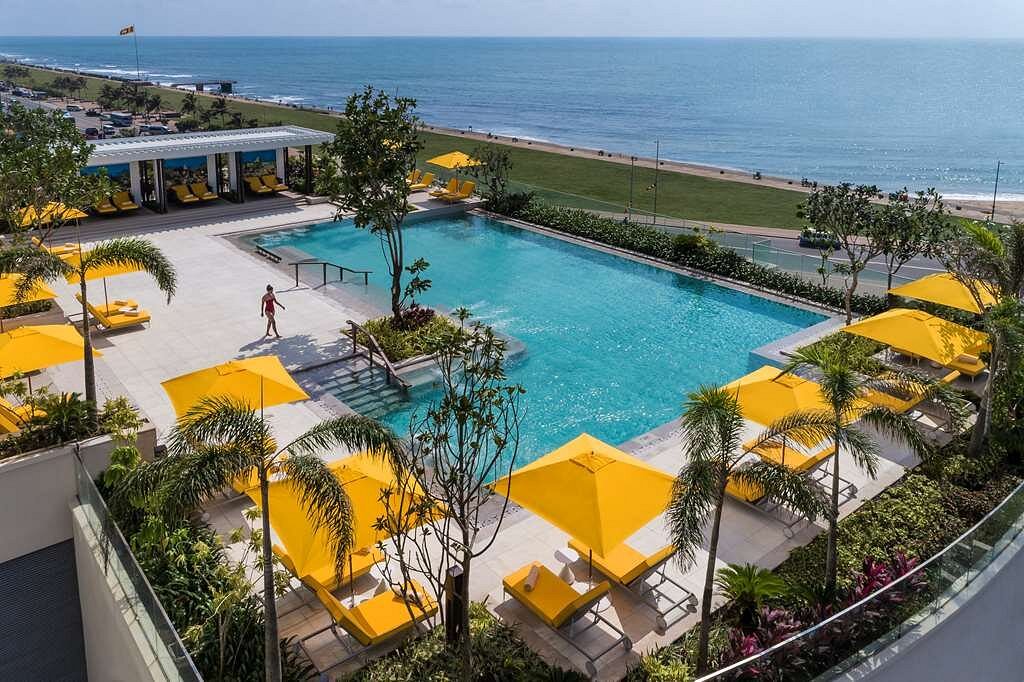 Features
Room Types:
Rooms (Deluxe Lake View, Deluxe Ocean View, Premier Balcony, Premier Ocean View), Horizon Club (Horizon Club Lake View, Horizon Club Ocean View), Suites (Executive Suites, Specialty Suites, Shangri-La Suite), and Connecting Rooms (Executive Suite & Premier Ocean Room Connecting, Two Deluxe Lake View Rooms Connecting)
500 guest rooms, suites, and 41 serviced apartments, impressive views of the Indian Ocean, Beira Lake, and the city
Dining:
Restaurants (Cake Temptations by Shangri-La Colombo, Shang Palace, Capital Bar & Grill, Central, Central café) and Bars & Lounges (Sapphyr Lounge, Capital Bar & Grill, and Pool Bar)
Serves– Handcrafted artisanal cakes, Exquisite Asian delights, finest steaks, freshest grilled seafood, global cuisines, Sri Lanka's native cuisine, extensive selection of beverages and snack menu, and sweet and savory offerings
Amenities:
High-speed Internet access, Flat screen TV, Wide selection of TV channels, Office Equipment and stationery, Workspace, International Direct Dial telephone with two lines, Electronic safe, USB charge ports, Digital alarm clock, Laptop charging socket, Walk-in shower and/or separate bathtub, Bathroom mirror, Plush bathrobes and slippers, 300 thread count linen, Pillow menu with hypoallergenic options, Iron and ironing board, Upgraded toiletries, Minibar, Water, Tea and coffee-making, Health Club, Chi-The Spa, Swimming Pool
Hotels in Sigiriya, Anuradhapura
Ceylon Tea Trails, Hatton
Ceylon Tea Trails settled in Sri Lanka's lush Central Highlands is a five-tea-planter bungalow that offers modern hospitality, gourmet dining, tea experiences, and classic pursuits, backed by the Dilmah Tea family's sustainable vision and inclusion in Relais & Châteaux.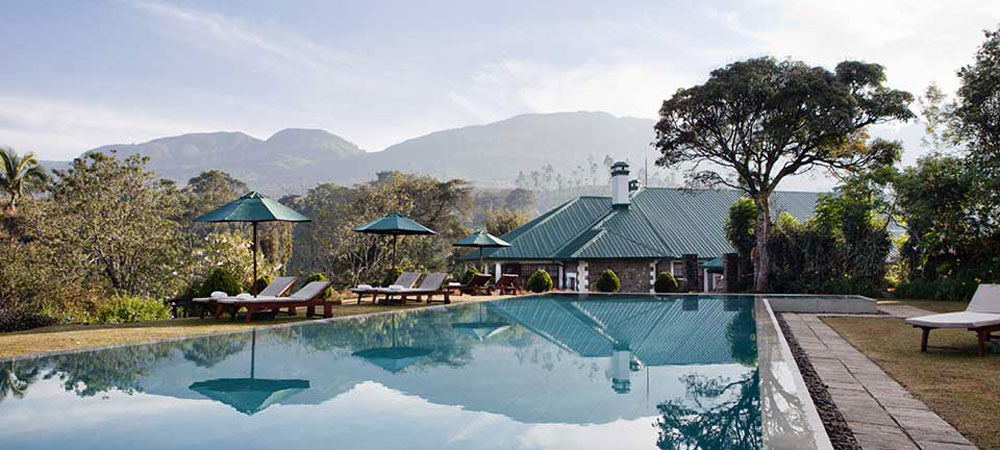 Features:
Room Types:
Luxury Room, Garden Suite, Master's Suite, and Owner's Cottage
No room keys, carefree stay, comforts like old-fashioned call bells and morning 'Bed Tea
Dining:
Afternoon Cream Tea, Alfresco BBQ Lunch, Discover Sri Lankan Cuisine, Junior Chef, Tea Infused Dinner, Tea Planter's Tiffin Lunch, Private Tea Tasting
Serves– Delicious savories and cakes, sumptuous BBQ lunch, Sri Lankan dining experience, kids-prepared cookies/pancakes, tea tasting experience, homegrown crops dinner with tea, tiffin boxes in a picnic setting.
Amenities:
Butler Service, Living Room, Fireplace, Writing Desk, Rain Shower, Bathtub, Private Garden, Hot Tub, Verandah, Tea Leaf Extract Amenities, Tennis Court, Jacuzzi, Spa, Swimming Pools
Water Garden, Sigiriya
A premier luxury hotel Water Garden Sigiriya boasts a modern-day water harvesting design revisiting the 2,000-year-old water garden on Sigiriya Rock includes high-end luxury.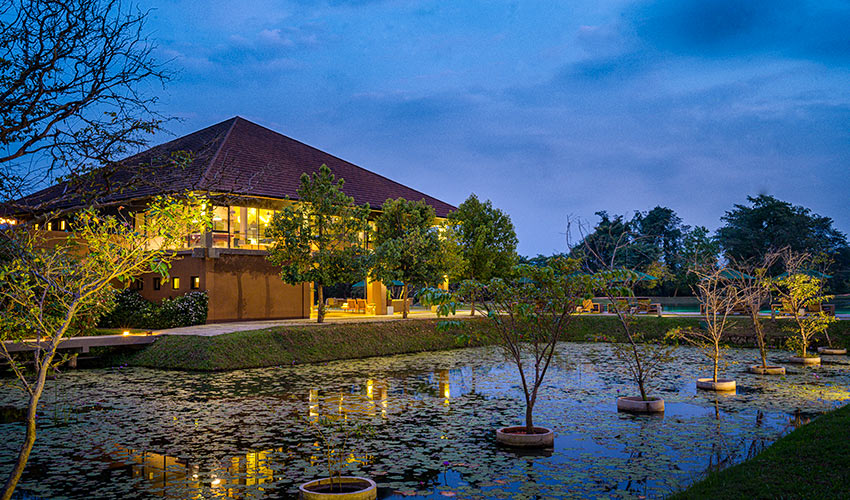 Features
Room Types:
Deluxe Villas, Superior Deluxe Villas with Plunge Pool, Duplex Twin Villas with Plunge Pool
30 luxurious villas, private plunge pools, dashing interiors, and essential amenities
Dining:
Main Restaurant, Twin Level Bar
Serves– Alfresco Dining, Eclectic Organic Cuisine, Wide variety of beverage options
Amenities:
Satellite TV, Mini Bar, Wi-Fi, Tea / Coffee, Safe, Bathrobes, Slippers, Spa, traverse premises using a Traditional Buggy, Outdoor Swimming Pool, Fitness Center, Butler Service, Sports areas (billiards, cycling, archery)
Ulagalla, Thirappane
Ulagalla is a luxury in a remote with a combination of traditional elegance designed to preserve the ecological balance of the environment.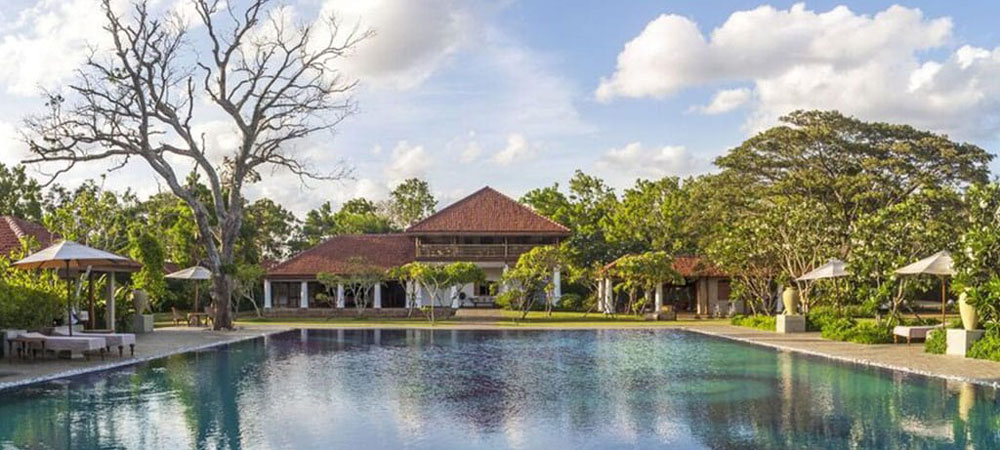 Features
Room Types:
Nikawewa Pool Villa, Ulagalla Pool Villa, Deluxe One Bedroom Pool Villa
25 Pool Villas, Private Pools, Spacious terraces, and stunning views of lush paddy fields, vibrant jungle, and a serene lake
Dining:
Kamatha, Liyawela, Private Dining
Serves– Authentic Kamatha meal (Traditional dishes), Local Cocktails, Eastern and Western Sri Lankan cuisine, Fusion Cuisine, Barbecue Meal
Amenities:
Garden or Paddy View, Large King size four poster bed, Dining Area, Plunge Pool, 42 Inch LED TV, Living area, Large bathroom with rain shower, Movie on demand, Safe Mini Bar, Complimentary WI-FI, Tea and coffee making facilities, 2 bathrobes, Hair Dryer, Bicycles, Sun deck, Spa
Cinnamon Lodge, Habarana
Nestled in a village-like setting, Habarana Cinnamon Lodge is unique with rustic charm and cozy chalets offering spectacular views in the tranquil environment.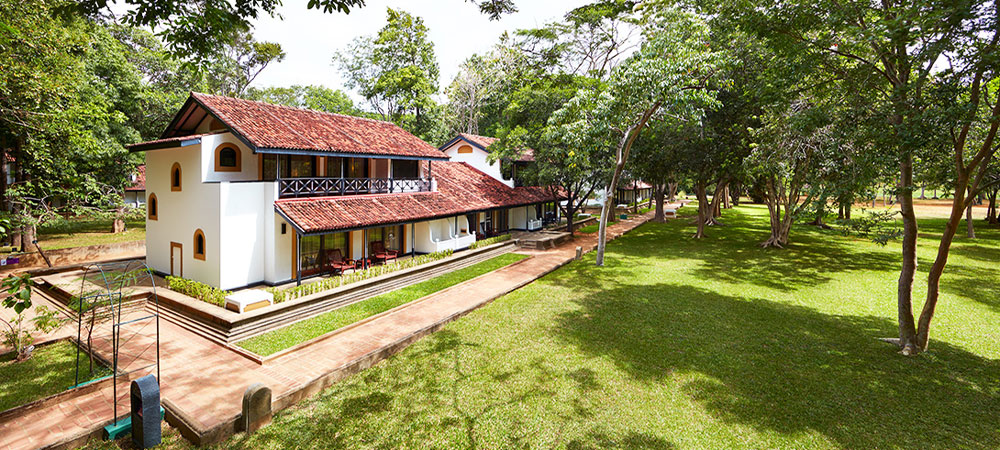 Features
Room Types:
Lodges (Kingfisher, Eagle), and Rooms (Deluxe, Superior)
Deluxe and Superior rooms offer limited but reasonable amenities while Kingfisher and Eagle Lodge offer top-notch amenities that cater best to the guests.
Dining:
Panthaliya, Martin's Bar – Lounge and Bar, El Hena
Serves– Coffee, Snacks, Local Traditional cuisine, International Buffet (using local ingredients), Refreshing drinks, Cocktail
Amenities:
King-sized four-poster Bed, Pillow Menu, Living Room, Closet, Dresser and Mirror, Work Table, Living Room Furniture, Outdoor Table and Chairs, Mini Bar, Telephone with IDD, Free Wi-Fi, Cable TV, DVD Player, Complimentary Tea and Coffee-Making Facilities, Safety Deposit Box, Open-Air Bathroom with an Indoor Cement Bath, Jacuzzi, Complimentary Toiletries, Hot and Cold Water, Hair Dryer, Sewing Kit, Vanity Kit, Terrycloth Bathrobes & Slippers, Specially-Ordered Herbal Skin & Body Care Products, Face & Bath Towels, Azmaara Spa, Outdoor Showers, Pool
Hotels in Kandy
W15 Hanthana Estate
W15 Hanthana Estate is a heritage residence that reminisces the ancient period and comes with a personal butler service. It offers panoramic views amid lush tea plantations.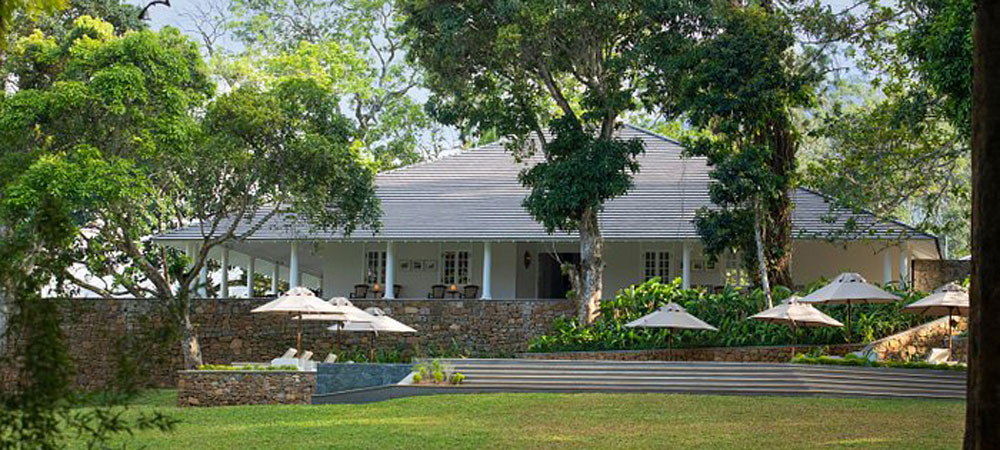 Features
Room Types:
Master Bungalow Suite, Bungalow Suite, Stable Suite
Island-inspired architecture with colonial charm and expansive luxury
Dining:
The Gracious Dawn, A Feast of Grandeur, A Heartwarming Brew, A Lavish Fare at Dusk, Dining at Hanthana, The Finest in the Town
Serves– Individual Breadbasket, High Tea, Authentic Sri Lankan and Western cuisine, Sri-Lankan Jaffna style dinner, Cocktails, and Beverages
Amenities:
Air conditioning, Luxury Bedding, King Size Bed, Flat screen TV, High-Speed Internet, Mini Bar, Tea, and coffee making facilities, In-room Electronic Safe, Geneva Sound System, Hairdryer, Standalone Cupboards, Bathrobes, Bath towels, Bathtub, Luxury Amenities, First-Aid Kit, Rechargeable Torch, Power Outlets, Ceiling Fan, In-room dining, Baggage Unpacking, Shoe Polishing Services, Piano Room, Library Room, Tennis Court, Infinity Pool, Personal Spa, Outdoor Games, Butler Service
Kandy House, Kandy
A designer boutique hotel Kandy House is a unique ancestral manor house that offers a private house-like stay with modern luxury.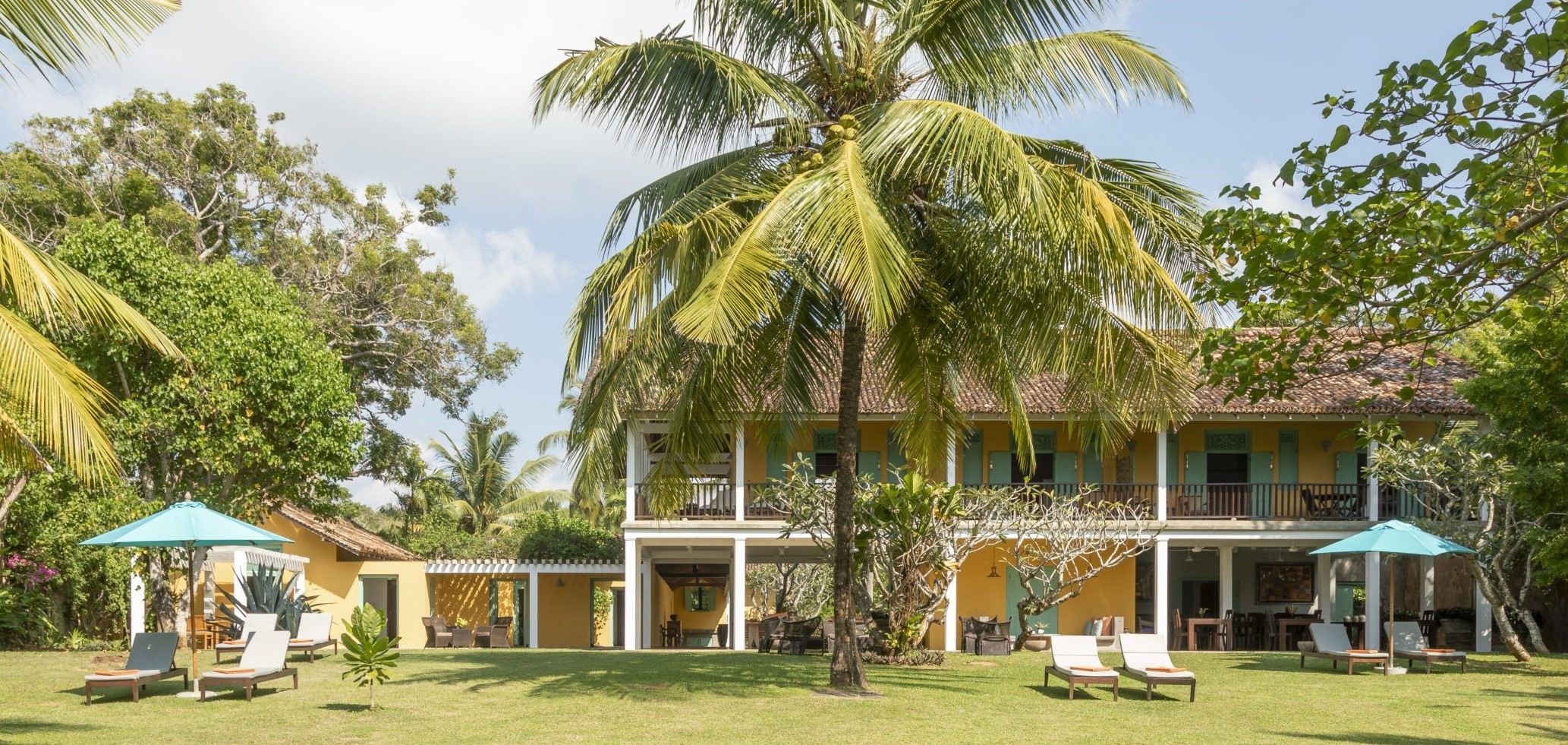 Features
Room Types:
Red Spot Duke, Peacock Royal, Indian Admiral, Black Rajah, Sunbeam, Cornelian, Monkey Puzzle, Pioneer, and Lime Butterfly
Unique stylish rooms, 9 individually designed air-conditioned double bedrooms (with Ensuite bathrooms), antique furniture, and modern amenities
Dining:
The Verandah Restaurant, Private Terrace, Pool Lounge
Serves– Fresh and authentic cuisine, featuring local flavors and curries, Fresh Fusion (traditional Sri Lankan delicacies, modern international dishes)
Amenities:
Air-conditioned double bedrooms, Ensuite bathrooms, Infinity pool, Complimentary Wi-Fi, Massage, Yoga, Indoor Games
Kings Pavilion
Kings Pavilion settled in a tranquil ambiance surrounded by misty mountains and lush forests offers luxurious amenities.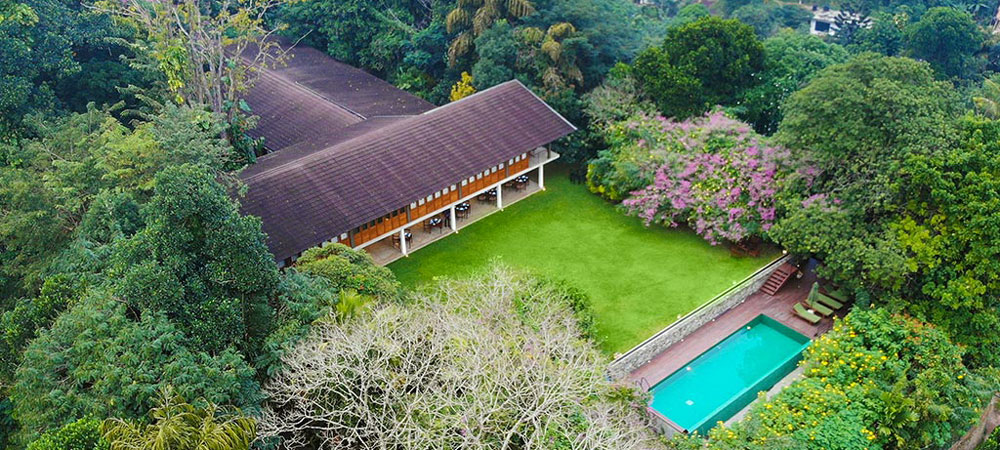 Features
Room Types:
Junior Suites (Yatinuwara, Udunuwara, Harispattu, Dumbara), Deluxe Rooms (Kotmale, Bulathgama, Hewaheta), Suites (Kanda Uda Rata King's Suite, Kanda Uda Rata Queen's Suite)
Royal comfort, panoramic views, tasteful furnishings, and a touch of rustic luxury (reminiscent of Kandyan kings)
Dining:
Hotel Restaurant in Kandy
Serves– Signature Dishes (Kings Pavilion Secret Cheese & Apple Salad, Seafood Kingdom, Kings Pavilion Mix Grill Special), Authentic Sri Lankan dishes (Kollu curry and Navaratne curry), International cuisines, Cocktails, and Mocktails
Amenities:
King or Queen-sized bed/Twin Beds, Tea / Coffee Making Facilities, Complimentary Wi-Fi, Private Balcony, 24-hour room service, Air-conditioning, In-room Digital Safe, Private Jacuzzi, Infinity Pool, Private Spa and Sauna
Hotels in Nuwara Eliya
Heritance Tea Factory
Heritance Tea Factory reminisces 19th-century Ceylon (Sri Lanka) with its offering of warm tea culture at the highest level in its tranquil room with comfy amenities.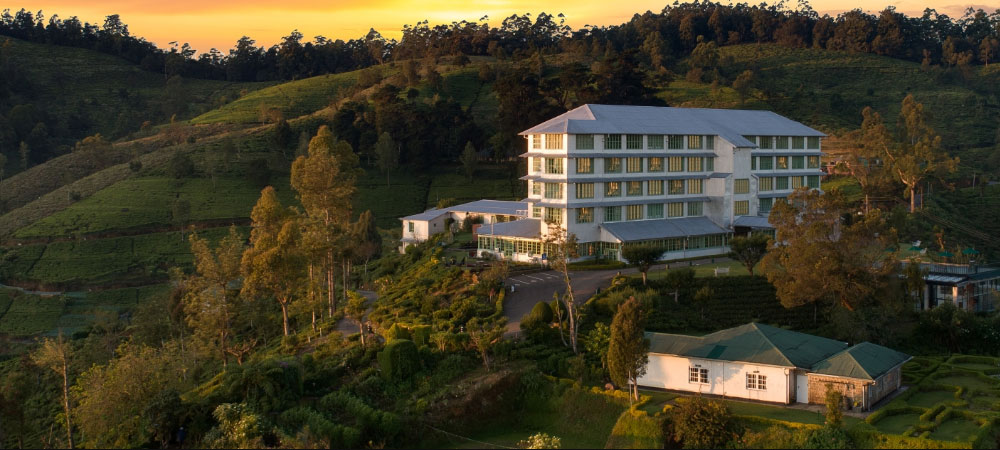 Features
Room Types:
35 Superior Rooms, 10 Executive Floor Deluxe, 3 Premium King/Twin Rooms, 1 Junior Suite, 1 Flowerdew Suite
Quiet room with comfy amenities, and hill country views
Dining:
Garden Restaurant, Kenmare Restaurant, TCK 6685 Restaurant, Hethersett Bar, Goatfell Bar
Serves– International Buffet, A la carte, Fine dining (railway carriage), Beverages, Snack menu, homegrown varieties of tea, Picnic breakfast
Amenities:
Luxury Bedding, Satellite TV, Complimentary Wi-Fi, Tea/Coffee Maker, 24-hour room service, Ensuite bathrooms, Minibar, Bathtub, Bathrobes, Slippers, Complimentary Toiletries, Room Heater, Telephone with IDD facility, In-room safe, Hair Dryer, Private Jacuzzi, Spa, Library, Kids Park, Sports and Games
Araliya Green City
A premier 5-star hotel Araliya Green City offers luxurious accommodations with exclusive perks (full-sized food court, shopping arcade, restaurants, bars, a nightclub, a fitness center, and more).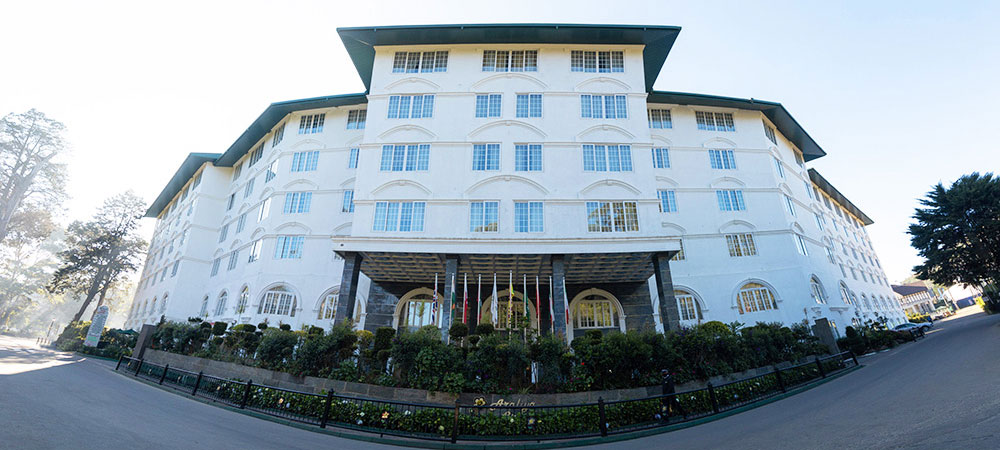 Features
Room Types:
Superior Room, Junior Suite, Executive Suite, Araliya Premier Suite, Royal Suite
Variety of rooms (Executive and Premier Suites) for a luxurious modern stay with luxurious amenities
Dining:
Fresh & Warm, Lobby Café, City Food Court, Fox & Hounds Bar, The Shisha Lounge, Araliya 555 One, Aqua Splash – Pool Bar, Off-Site Catering
Serves– Buffet style Sri Lankan cuisine, Ceylon Tea, Sweets, Snacks, International Cuisine, Refreshing Beverages, Delicious Desserts, Cocktails, Signature spirits, Vintage wines, Luscious brews of beer, Shisha, Authentic Italian delights
Amenities:
Fitness Center, Heated Swimming Pool, Night club, Minimart, Shopping Arcade, Balinese Ayu Spa, Wake-up Calls, In-Room Dining, Heater, Currency Exchange, Bottle Opener, Babysitting, Baby Cot, Laundry Service, Safety Deposit Boxes, Airport Shuttle, Free Dialog TV, Free Wi-Fi, Free Parking, Indoor Pool
Hotels in Galle
Amanwella
Amangalla offers historic suites, fine dining, and a serene spa with views of the fort and lush gardens.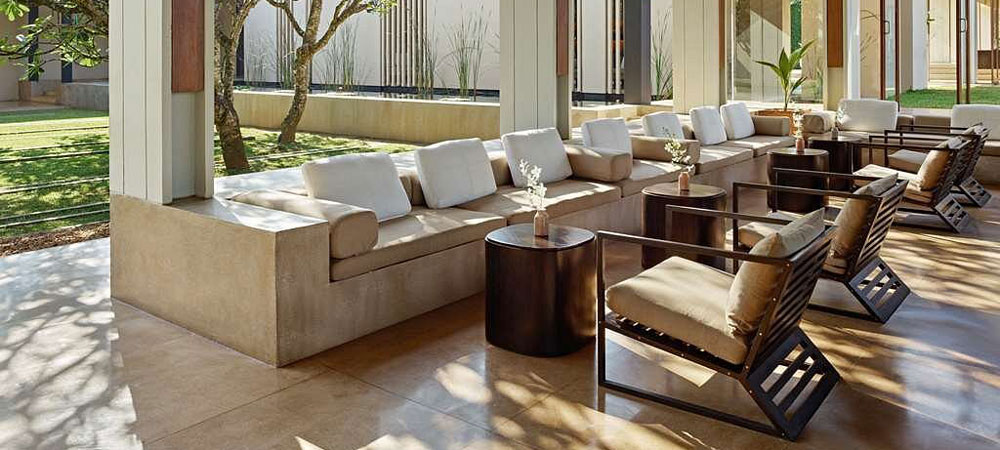 Features
Room Types:
Garden House, Amangalla Suite, Chamber, Bedroom, Suite, Garden Bedroom, Verandah Chamber
Serene Rooms and Signature Rooms resonate with the rich colonial legacy of Galle Fort including high-end amenities.
Dining:
Dining room, Veranda, Pool terrace, Sunset balcony, Featured Dining Experiences (Afternoon Tea, Cook amid rice paddies, Private Dining)
Serves– Breakfast and Light lunches, Exquisite Sri Lankan and international cuisine, Traditional hopper breakfast, Cocktails, Gin and Tonic, Wine, Ceylon or Fruit Teas, Delicate Cakes, Savory morsels, Traditional roti dinner
Amenities:
In-room refreshments, non-alcoholic beverages, Daily breakfast, and afternoon tea, one guided tour of the Galle Fort, Access to (two hydrotherapy suites, hot and cold plunge pools, steam rooms, and saunas), Garden views, Separate bedroom (king-size four-poster bed), Separate living room (writing desk, chaise longue), Pettagama chest, planter's chair, Dining table, Bathroom (free-standing bathtub, twin vanities), Separate shower/toilet, Arched, shuttered windows, Wi-Fi, sound system, safe, Personal bar, 5 atmospheric treatment rooms, 2 serene hydrotherapy suites, Yoga pavilion, Traditional barbershop, Hair and nail salon, In-house Ayurveda physician, Personalized wellness programs, Swimming pool, Spa
Le Grand
Le Grand Galle represents the grandeur of a colonial past and serves as a gateway to Sri Lanka's cultural, beach, and colonial heritage.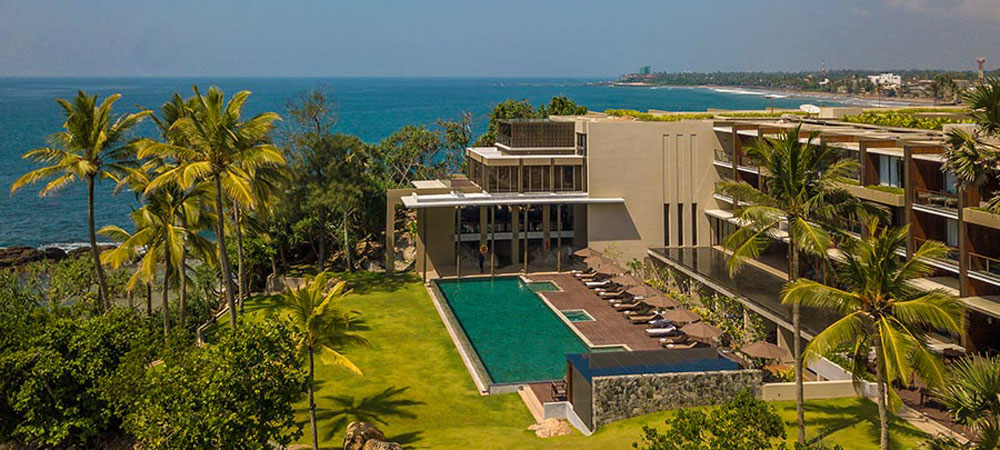 Features
Room Types:
Deluxe, Super Deluxe, Signature Room, Premium Room, Jacuzzi Suite, Plunge Pool Suite
Tropical-inspired décor lavish rooms offer incredible views of Galle Fort
Dining:
Serves– International Cuisine, Seafood dishes, Cocktails
Amenities:
Balcony, Telephone, Flat-screen TV with cable channels, Safety deposit box, Air conditioning, Sitting area, Fan, Sofa, Wardrobe/Closet, Shower Jacuzzi, Hairdryer, Bathrobe, Toiletries, Bathroom, Complimentary Wi-Fi, Electric Kettle, Minibar, Tea/Coffee maker, Slippers, 24-hour room service, Doctor on call (with an additional charge), Postal, Car rental, Free Parking, Daily housekeeping, Laundry service, Business center, Left luggage facilities, Wine cellar & wine safe, Internet services and IDD, fax & email, Foreign exchange services, Live entertainment, Newspapers, Wake-up services, Concierge, Facilities for disabled guests, Spa, Pool, Gym
Hotel Cinnamon Bey, Bentota
Hotel Cinnamon Bey Beruwala at Bentota is known for its stylish interiors offer unique culinary experiences with sea views, and green spaces in the vicinity.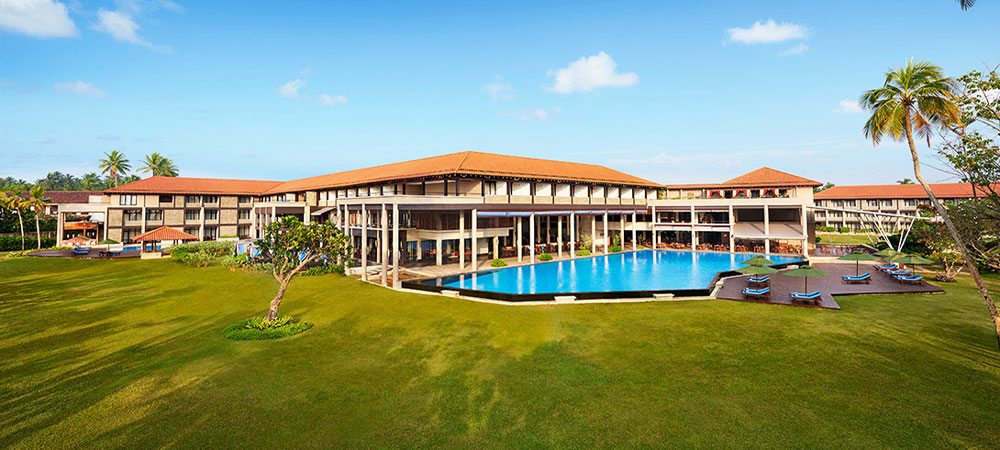 Features
Room Types:
Deluxe Wing (Deluxe Ocean Wing, Junior Suite, Paradise Suite, Deluxe Pool Terrace, Deluxe Ocean View), and Rooms (Superior Room, Superior Garden Terrace, Superior Ocean View)
Rooms and Deluxe Wing Room types provide top-notch amenities and services, prioritizing comfort above all else.
Dining:
Deluxe Ocean Lounge, Bufe – All Day Dining, I.C.E. – Snacks, Beverages and Delicious Ice Creams
Serves– Fruit platters, fresh juices, Sri Lankan and Continental cuisines, sweet desserts, ice-creams, sorbets, frozen yogurt, cocktails, a wide range of vodkas
Amenities:
King-sized Beds/Twin Beds, Luxury Bedding, Mini Bar, Satellite TV, Telephone with IDD, Free Wi-Fi, Sofa/armchair, Bathtub and shower Cubicle, Complimentary Tea and Coffee facilities, Toiletries, Hot and cold Water, Hair Dryer, Bathrobes and Slippers, Safety Deposit Box, Private Pool and Bar, Swimming Pool, Gym, Outdoor Sports
Hotels in Yala
Chena Huts, Yala National Park
Chena Huts settled in the vicinity of Yala National Park has 18 spacious cabins and is an ideal destination for personalized safaris with family and friends in a secluded setting.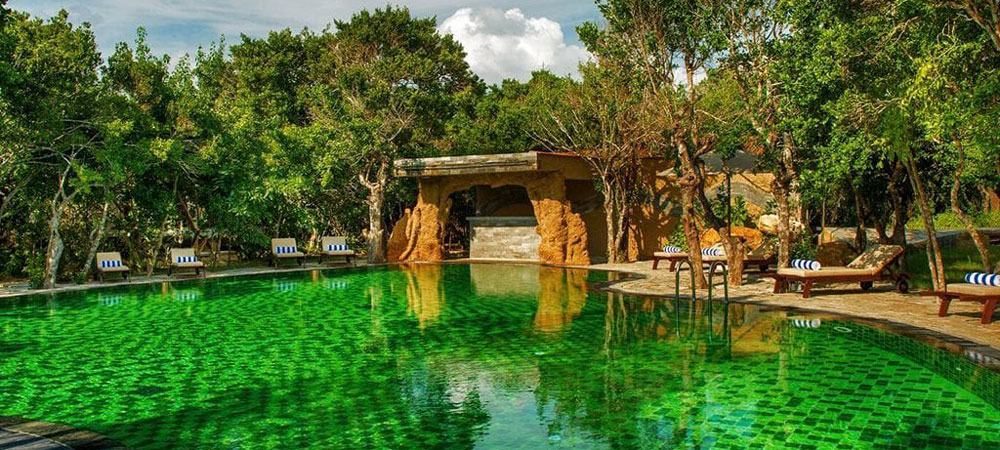 Features
Room Types:
18 All-Inclusive Luxury Cabins
Climate-controlled interiors and exteriors, safari-themed interiors (log furniture, African-style rustic motifs), and modern creature comforts
Dining:
Serves– Unmatched local and international dining experience in the heart of the wilderness
Amenities:
Spacious living areas, Cozy bedrooms, En suite private bathrooms (free-standing bathtubs and twin vanity controls), Shaded outdoor decks, built-in private 5m plunge pools (each cabin), variable-intensity central lighting, a 42" LED TV, minibar, tea and coffee and daily housekeeping facilities, Personalized Safari (escorted by rangers), Spa
Wild Coast Tented Lodge
A UNESCO design award-winning luxury camp Wild Coast Tented features unique architecture, open-air dining, an infinity pool, cocoon-tented bedrooms, and a Sanctuary Spa. As a Relais & Chateaux member, it's known for warm guest relationships and unique hospitality.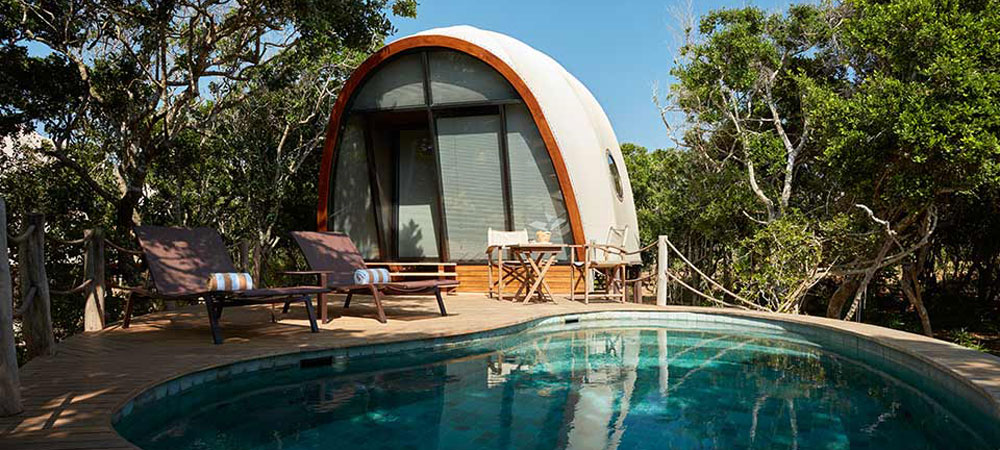 Features
Room Types:
Cocoon Pool Suite, Cocoon Suite, Family Cocoon Pool Suite
28 Cocoon suite (modish and contemporary design), copper bathtubs, four-poster beds, and jungle views through double-height glass facades
Dining:
The Dining Pavilion, Ten Tuskers Bar, Wilderness Dining, Daily Sundowners, Discover Sri Lankan Cuisine, Exclusive Game Drive and Jungle Afternoon Tea, Junior Chef
Serves– Modern Sri Lanka cuisine and classics (with a Wild Coast twist), Handcrafted cocktails, canapes, Hyper-local ingredients, Gourmet candlelit meals, High-tea experience
Amenities:
Wooden patio (some with plunge pools), Air-conditioning, all copper accents, rich-red leather camp-style furniture, four-poster King-sized beds, twin vanities, sisal, and Persian-style rugs, Copper bathtub, Complimentary Wi-Fi, Minibar, Sonos speaker with music library, Universal electrical sockets, Safe Deposit Box, Digital Phone, Handmade bath products, Wellness and Spa
Hilton Yala Resort
Hilton Yala is an eco-friendly resort that offers 42 rooms, including pool villas, a spa, and unique dining, for both adventure and relaxation surrounded by stunning landscapes.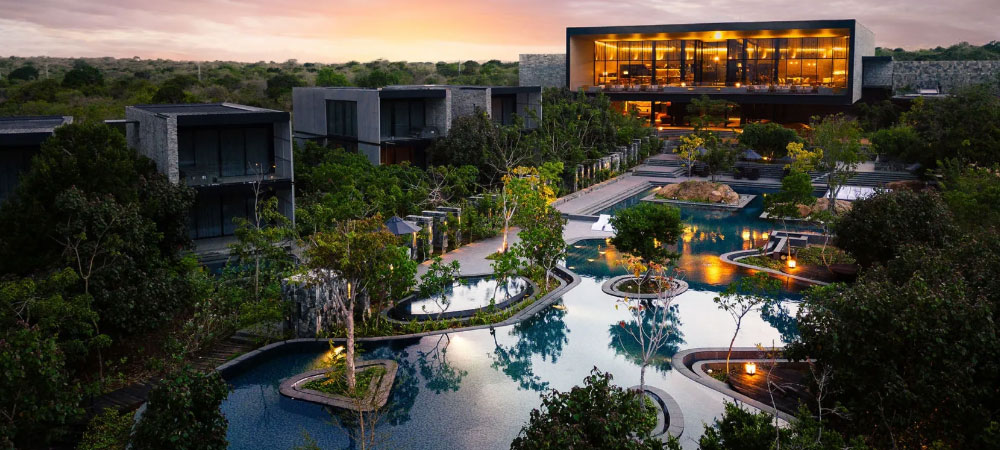 Features
Room Types:
Deluxe Room (King, Twin, King Accessible), Premium Suite (King, Twin), Premium Pool Villa
42 distinct rooms including pool villas, and top-notch amenities
Dining:
Vanya, Dhira, Sandali, Lanthaaruma
Serves– Contemporary Asian cuisine, Tea, Coffee, Handcrafted cocktails, Fine Wines, Gin, Western cuisine, Grilled specialties (Steaks, burgers, meats), Customized dinner menu
Amenities:
Free parking, Smoke-free, Digital Key, Concierge, Spa, On-site restaurant, Resort, New Hotel, Outdoor pool, Fitness center, Hilton Serenity bed, plush-down pillows, exquisite linens, LCD TV, wireless internet access, bathroom with premium amenities, Swimming Pool,
Cinnamon Wild Yala
Cinnamon Wild Yala is a perfect unique luxury hotel with jungle surroundings where guests can witness elephants or crocodiles by the pool, or wild boars by the bar with the top-notch amenities.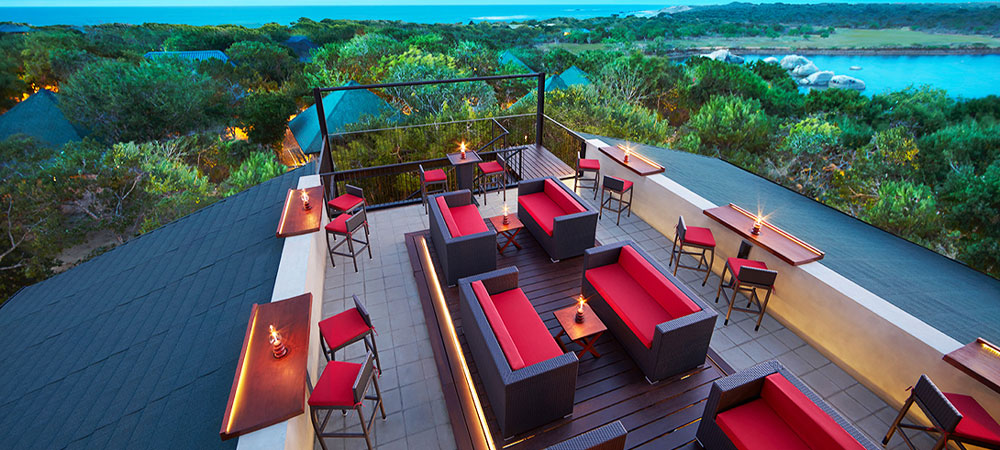 Features
Room Types:
Chalets (Beach, Jungle)
Climb the stairway to the wilderness and Sense the thrill with our top-notch well-equipped chalets.
Dining:
Peacock Bar, Tuskers, Pugmarks
Serves– Alfresco bar, Refreshing drinks, Sri Lankan and continental Cuisine
Amenities:
King-sized bed or Twin Beds (Subjected to Availability), Addition Bed (On Request), Complimentary Tea/Coffee making, Safety Deposit Box, Toiletries, Hot and Cold Water, Hair Dryer, Bath & Face Towels, Digital Weighing Scale, Air Conditioning, Private Porch, Laundry & Express Laundry Services, Iron & Drop-Down Ironing Board (On Request), Work Table, Divan, Closet, Porch Table & Chairs, Mini Bar, Telephone with IDD, Free Wi-Fi, Cable TV, Outdoor Pool, Spa
Hotel in Ella
Nine Skies, Ella
Nine Skies, perched on a tea-fringed hill near Ella is a sophisticatedly renovated 5-bedroom tea bungalow hotel. It features personalized service, gourmet dining, and a garden pool with stunning valley views with modern comforts.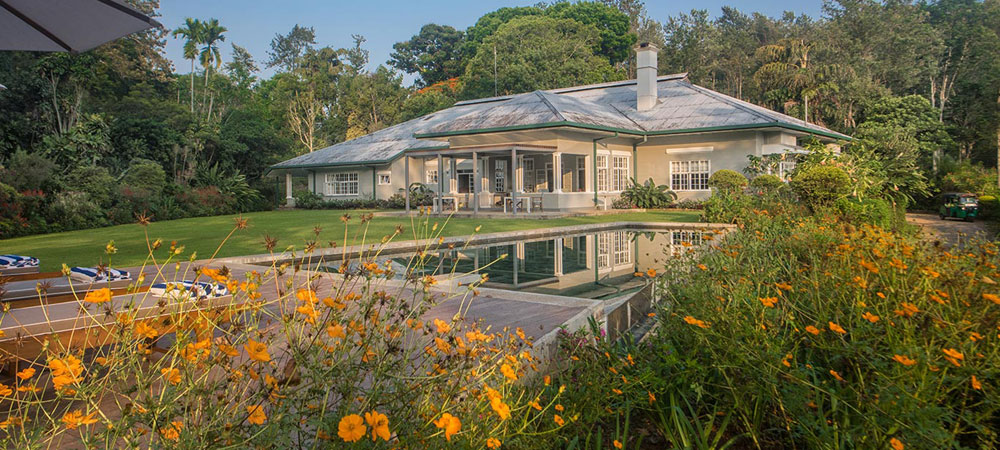 Features
Room Types:
Nine Skies Bedroom, Demodara Suite, Ella Rock Suite
Stylishly furnished rooms and suites, Ensuite bathrooms, Garden terraces for scenic views
Dining:
The Restaurant, Planter's Lunch, Garden veranda
Serves– A la carte dinner, Afternoon tea, freshly cooked gourmet meals, daily curries selection, favorite alcoholic tipples, Snacks
Amenities:
Four-poster King-size bed, Private Veranda, Heater, Ensuite Bathroom, Toiletries, Bathrobes, Butler Service, Armchair, Garden View, Safety Deposit Box, Bathtub, Hairdryer, Complimentary Wi-Fi, Interconnecting unit available (1 room), Outdoor Pool
Anasa Wellness Resort
Anasa Wellness Resort in Bandarawela-Ella is set in natural surroundings that offer holistic retreats for healing through curated wellness rituals and has top-notch amenities.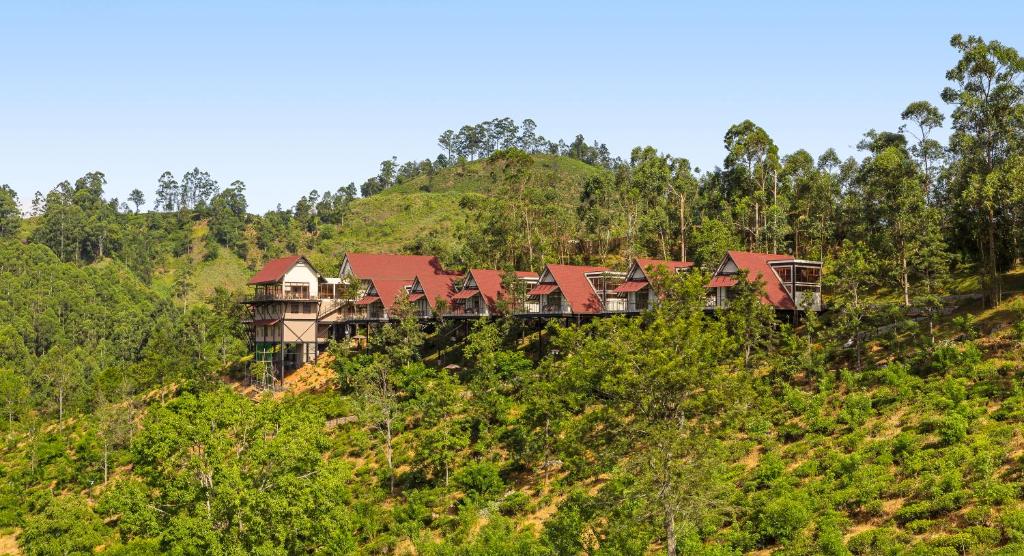 Features
Room Types:
Spacious and Serene Villas
Prioritizes space and luxury for your well-being and rooms with splendid views of Ella's mountains
Dining:
Alwan Modernist Cuisine, Mezze Salad and Smoothie Bar, Saif Tea Lounge, Customized Meal Plans, Private Outdoor Dining Experiences
Serves– Sri Lankan and Italian Cuisines (Farm to Table concept), Exceptional teas (30 varieties), Exotic meals, Healthy snacks, Smoothies, Exclusive Dining (customized meal menu)
Amenities:
Hybrid gym, Modern spa, Yoga Studio, Beauty salon, Organic farm, Badminton, Squash, and Tennis courts, Sauna, Physiotherapy room, Hydrotherapy pools and room, Mezze Bar, Mini golf Course, Swimming Pool, King Size Bed, Upper Level with Twin Beds, Free Wi-Fi, QI Wireless Charger, Hair Dryer, Multipurpose Soundbar, Flat Screen TV, Bluray Player, Mini Bar, Wardrobe, Slippers, Safety Deposit Box, Telephone, Dressing Area, Wake Up Service, Electric Kettle, Nespresso Machine, Air Conditioning, Alarm Clock Large Private Deck, Bathrobe, Desk, Ironing Facilities, Free Toiletries, Designer Bath Products, Mountain Views Seating Area, Cable Channels, Fan, Outdoor Furniture
98 Acres Resort & Spa
98 Acres Resort and Spa is a luxurious boutique hotel that boasts uniquely designed chalets, made from recyclable materials like railway sleepers. The rustic beauty blends perfectly with spectacular views and nature trails.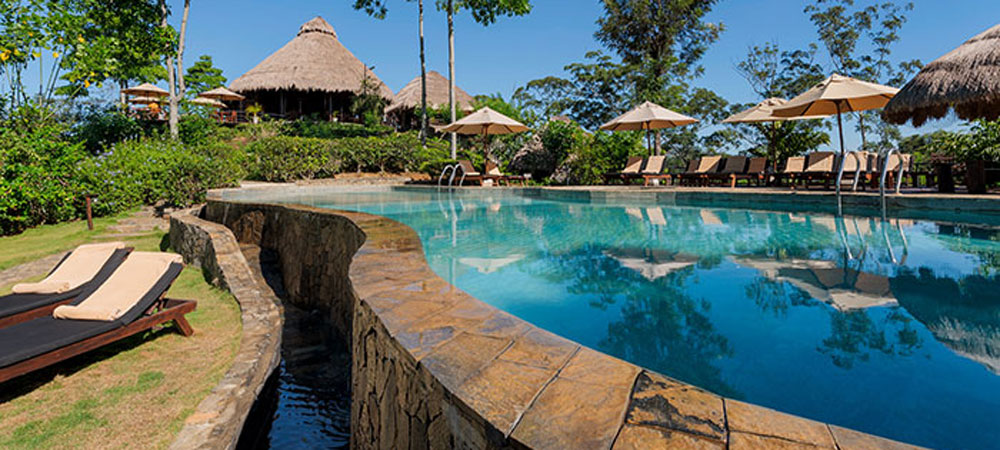 Features
Room Types:
Deluxe, Premium Deluxe, Honeymoon Deluxe, Royal Deluxe, Greenland Suite, Grand Executive Suite
Modern comfort for pure relaxation, scenic mountain views, and luxurious amenities.
Dining:
Serves– 98 Resort a La Carte Menu (Sri Lankan, Continental, and Far Eastern delicacies), Extensive list of wines and spirits, 'Tipsy-T' mocktails, cocktails, and a fine selection of teas
Amenities:
Balcony, King/Queen sized bed, TV/Lounge area, Private En-suite bathroom, Traditional stone shower, Stone-made wash basin, 40" LED TV with cable TV, Mini Bar, In-room safe, Hair dryer, Umbrella, Rechargeable Torch, Toiletries, Free Wi-Fi, Tea/coffee making facilities, Complimentary bottled water, Daily housekeeping facilities, Private Plunge Pool and Master Bedroom (Suite rooms), Ella Spa, Outdoor Pool
---