Bhutan Airlines Announced Direct Flights to UAE Sharjah
15 Oct 2023 Asia Experiences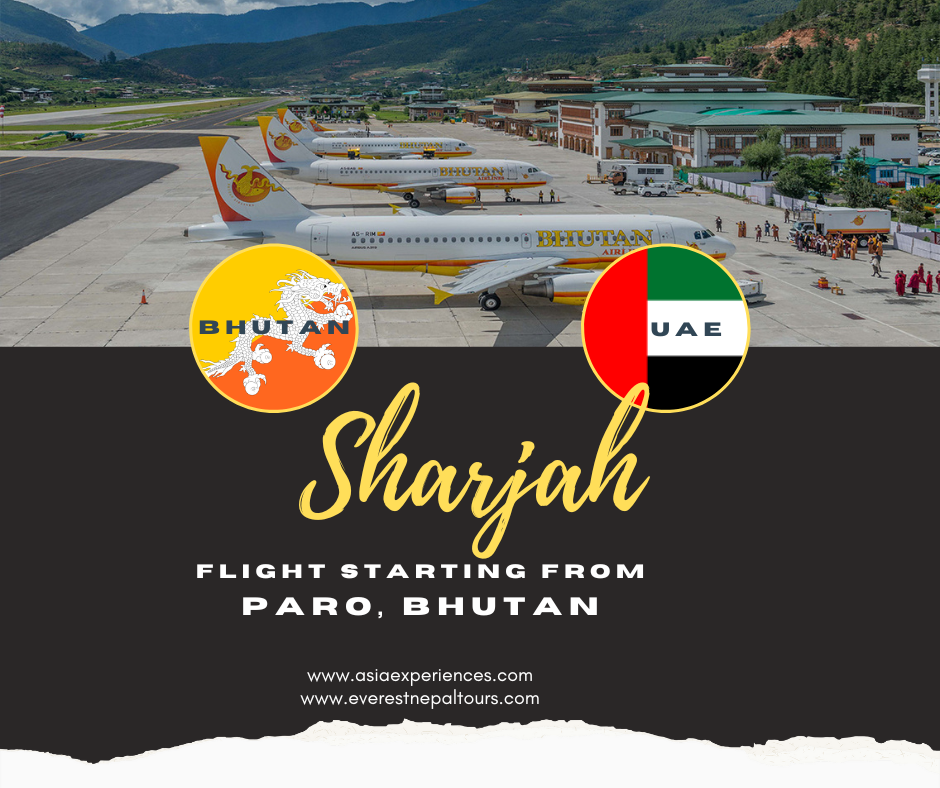 "Flying is not about escaping the reality. It is about discovering it. Discover places with Bhutan Airlines as we look forward to starting our operations in Sharjah!"- Bhutan Airlines
The nation's only private airline, Bhutan Airlines announced direct flights to UAE Sharjah. This delightful news was announced on the 10th-anniversary celebration of the airlines at Thimphu Pemako Hotel. Post-pandemic, this new route signifies the first direct airline connection between Bhutan and the Gulf region (Middle-east of Asia). They are planning to operate from January 2024.
With the announcement of this new direct flights route between Bhutan and UAE Sharjah, the airline aims to provide more accessibility for Western travelers. This is the very first time the flight will be operating to the Middle East. Its prime targets are travelers traveling through the GCC region. Bhutan Airlines is planning to operate biweekly flights to Sharjah from Paro International Airport, with a stopover in Dhaka.
Bhutan Airlines, established in 2013 AD has an inspiring growth with its flight operations from domestic to international. From using an 8-seater Pilatus aircraft to using the modern Airbus 320 fleet, Bhutan/Tashi Airlines has come a long way. In between the year 2017 to 2019, Bhutan Airlines served approximately 400,000 passengers. Indeed, a remarkable achievement proudly expressed by the CEO.
At the time of the pandemic, Bhutan Airlines played a vital role in repatriation as well as transferring essential medical supplies, closely working together with the national carrier, Druk Air.
Bhutan Airlines further declares to deliver safe and trustworthy service emphasizing their unwavering commitment.
https://www.bhutanairlines.bt/
---