China-Laos Railway Opens new Avenues on Multi-country tours in Southeast Asia
19 Dec 2021 Asia Experiences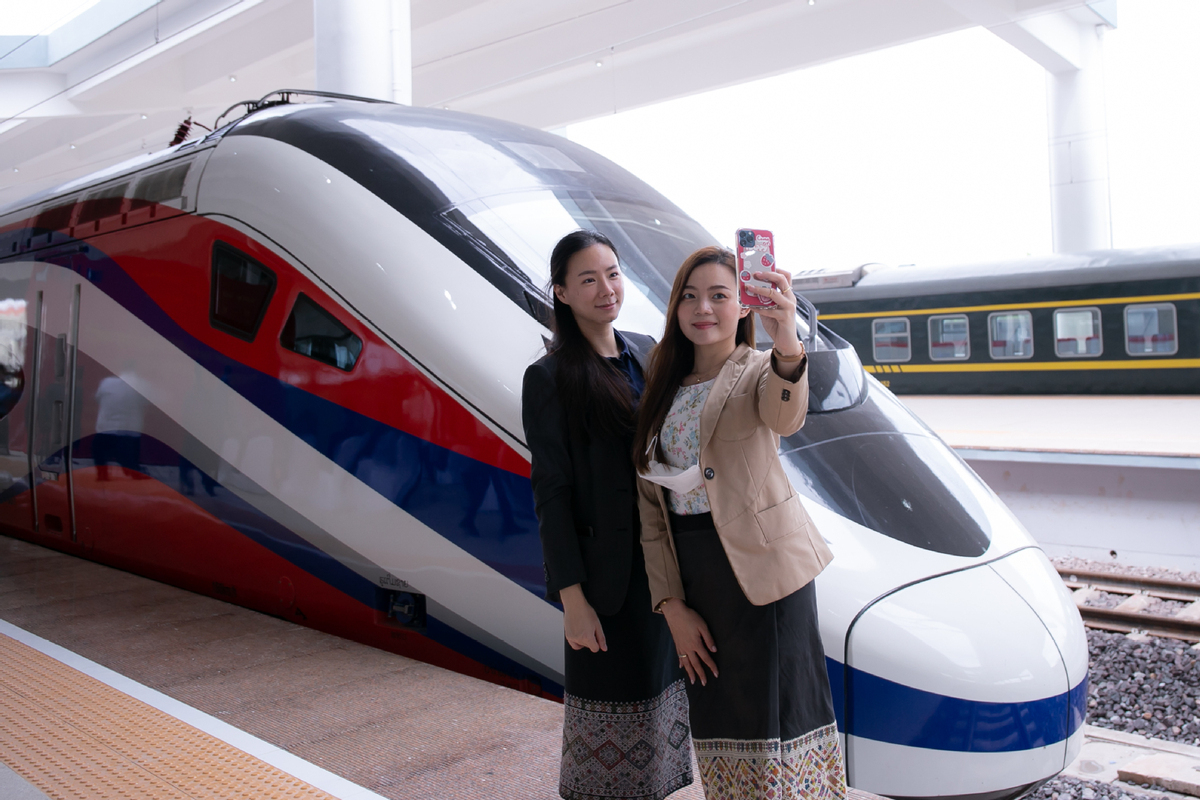 The newly opened China-Laos railway connecting the largest city of Yunnan province Kunming and the capital of Laos Vientiane has made global headlines. Moreover, it is perceived by many as one of the most significant foundations of the ambitious Pan-Asia railway project undertaken by China, Multi-country tours in Southeast Asia. Actually, on a positive side, China-Laos Railway opens new avenues on multi-country tours in Southeast Asia.
Which regions does this railway include? What possibilities does it bring to the growing tourism industry of Southeast Asia? And, Why should travellers be excited to plan their Asia holidays in 2022? After closely observing the railway and its connected networks, we will touch on all these queries here.
A multi-country tour including Laos was difficult to plan due to limited locations in the world from where a direct flight to Laos is currently available. As Kunming Changshui International Airport (IATA: KMG, ICAO: ZPPP) is connected from over 131 Major airports around the world, especially catching the train is easy within a short cab ride.  You can explore a whole lot of the Indo-Chinese peninsula and also connect with South Asia effectively on your next vacation due to this railway. 
Route of the trail followed by the railway tracks
Also Known as the Boten-Vientiane railway, it starts at Kunming city. In total 33 stations are on the verge of being built or completed between the two points. Similarly, passing by the cities of Yuxi and Puer, the rail crosses the international border from Mohan to enter Boten. Then the train connects Luang Namtha, Udomsay, Luang Prabang, and Vang Vieng to reach its final station at Vientiane. The duration to complete the 635 miles distance is expected at less than 10 hours.
Mega-infrastructures like this providing service to multiple countries not only solidify the relationship between them but also provide opportunities for several industries. In fact, one such industry in which South & Central Asia has been recognized lately is tourism and hospitality. Let's look at different ways in which this newly constructed railway favors travelers all around the world in 2022.
Laos, an Underrated Travel Destination in Asia
Laos has been one of the emerging names for travelers in Southeast Asia. Especially, it has been a worthy alternative to some of the tourist-packed regions in more popular countries here. Laos is a country full of natural and cultural richness. As a landlocked country, it doesn't have access to the beaches particularly. But it has something different to offer which is much preferred by travelers doing a tour in multiple countries.
The country of Laos is home to a vibrant and diverse heritage. Similarly, enjoy the Buddhist temples to French colonial monuments and Chinese inspired architecture. The Cities such as Luang Prabang, Phansavan, and Vientiane can be in your luxury trip selection. In addition, the untouched scenery, ethnic cultural settlements, Adventure possibilities, and affordable sites, and Laos will be one impeccable destination to wrap up your Asia Vacation.
From Kunming, You can now do a Complete Tour of Southeast Asia
Bangkok, Kuala Lumpur, and Singapore were the most common starting point for travelers into these regions. It can change now with the China-Laos railway. As China has some of the must-visit destinations which you can link with your vacation too. After arriving in Kunming you can catch a ride on this scenic railway to enter the Indochinese Peninsula in no time.
Laos can now be your gateway to South East Asia starting straight from Kunming. You can plan your vacation without necessarily having to start at one of the populated regions. With Laos as an integral part here are some of the most interesting multi-country tours that are easily possible in 2022.
* Our top picks for tours in Southeast Asia including Laos
– Laos Thailand Singapore Luxury tour
Starting from your entry to Vientiane on a train ride from China you can do a multi-country tour. Enjoy the luxury tour in the destinations such as Thailand and Singapore. All these nations provide several amazing experiences with luxury options that travelers can choose from.
– Laos Cambodia Myanmar Buddhist pilgrimage tour
Southeast Asia has the largest Buddhist population in the world apart from China. During the Laos Cambodia Myanmar pilgrimage tour, you can explore the major temples, shrines, stupas, and Pagodas reflecting the importance of Theravada Buddhism.
– China Laos Vietnam Nature tour
With the China Laos Vietnam Nature tour you can explore the diverse sites in all these nations enclosed by natural delights. The lush wildlife and vegetation are in full display as you get the option to visit over 35+ serene national parks and protected areas.
Apart from these, there are several unique options to combine while planning a multi-country tour in Southeast Asia. With Laos now directly connected to China by railway, your possibilities are even more.
More Options for Combining the Himalayas to the Southeast for a Well-rounded Cultural Experience
South and Southeast Asia are the defining regions for travelers in Asia. Each has some unique experiences and mesmerizing features tourists love to be a part of. Imagine being able to combine the pristine coastlines with the high Himalayas. This is very possible and simpler with the railway project completed combining China and Laos. Starting from Laos, here are some of the most interesting south Asia multi-country tours doable in 2022.
* Our top picks for tours in South Asia including Laos
– Laos China Nepal Bhutan Tour
The Laos China Nepal Bhutan tour is a proper tour of nature and culture in Asia. This tour lets you witness the wonderful delights of south, central, and Southeast Asia. The likes of Luang Prabang, Lijiang, Kathmandu Valley, and Taktsang Monastery are the main highlights of the tour. It can be done in reverse order as your preference too.
– Laos Tibet Nepal Tour
 A complete cultural package, Laos Tibet Nepal Tour which introduces you to the history, tradition, religion, and heritage enclosed by these amazing destinations. This tour could be done within ten days and can provide a fantastic time for you and your fellow travelers.
– Laos Sichuan Tibet Nepal Overland Tour
The cities of Vientiane, Chengdu, Lhasa, and Kathmandu best define this thrilling combination across three nations in Asia. Handpicked for their diverseness and authentic adventure this tour will give you some great memories to treasure from Asia.
Discover a lot of China from Tibet to Kunming and More
You can start your journey in China covering a whole lot of South Asia. Hop into the Southeast and end your vacation back in China now. It is all possible with the Boten-Vientiane railway operation. Your itinerary can fit a lot of interesting destinations. Likewise, circle back to Kunming when starting from Tibet or the other way around.
A Lot Connected by a Short Link, China-Laos Railway
The operation of the direct China-Laos railway will lead to several tour packages in this region surely. As a result, you can freely customized vacation itinerary. In reality, that best matches your preferences. With China proposing and working on different segments of the belt and road initiative (BRI), traveling in Asia would have no limits in near future. Plan your next vacation in Asia with this fantastic section connecting Laos to China.
---