Travel Plans to Asia for 2021- COVID -19: Impact Update in the Indian Sub-continent and more…
12 Aug 2020 Asia Experiences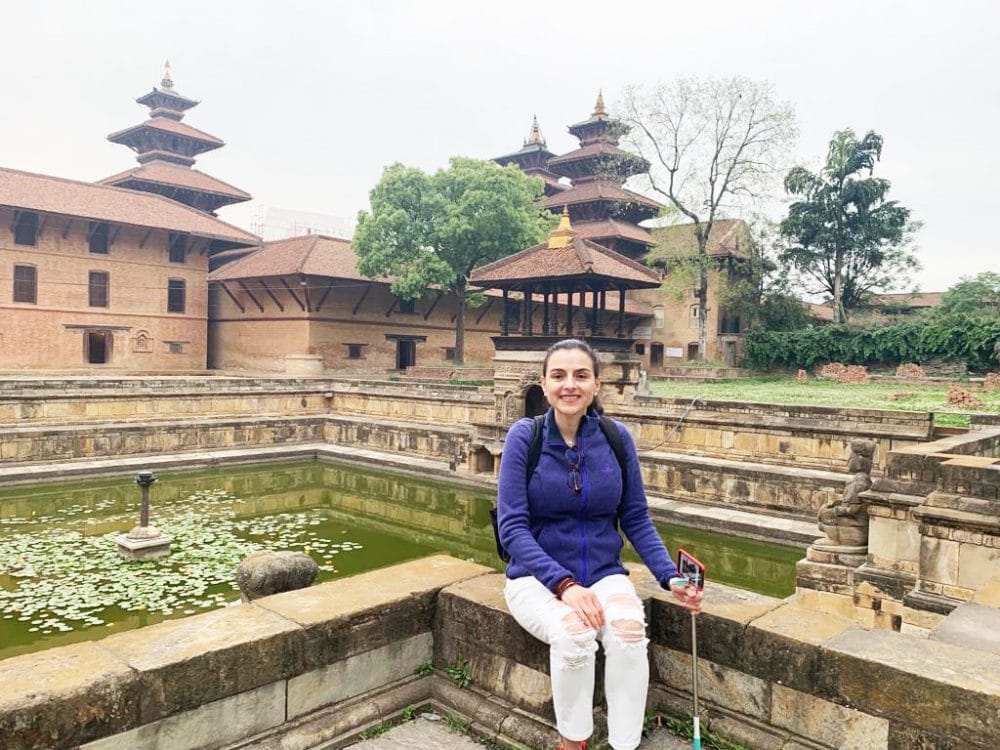 The travel plans to Asia for 2021 for most travelers have gone down the drain, but is it the last of the travel itself? Definitely not. Wise and passionate travelers are already planning for the years to come. We all know that this pandemic will not last forever with vaccinations set to come well within the end of this year. So, what vacation can you seek in 2022? We have got your answers.
Asia is always the best place for a nice post-quarantine vacation. Apart from India most of the other nations have started recovery with few added cases. International travel in most destinations is set to open and you can travel carefree. Here, we focus mainly on the region of south and southeast Asia. Only the COVID-19 update and point out the best packages for you to choose from in 2022.
First a little COVID 19 update on all the major travel destinations. [Base on 9th August 2021]
South Asia Countries:
| | | | | |
| --- | --- | --- | --- | --- |
| Location | Confirmed | Cases per 1M people | Recovered | Deaths |
| Tibet | 1 | 0 | 1 | 0 |
| Bhutan | 108 | 146 | 96 | 0 |
| Cambodia | 248 | 16 | 217 | 0 |
| Myanmar (Burma) | 359 | 7 | 311 | 6 |
| Sri Lanka | 2841 | 130 | 2576 | 11 |
| Nepal | 22592 | 753 | 16313 | 73 |
| Bangladesh | 255113 | 1515 | 146604 | 3365 |
| Pakistan | 283487 | 1294 | 259604 | 6068 |
| India | 2088611 | 1535 | 1427005 | 42518 |
South East Asia Countries:
| | | | | |
| --- | --- | --- | --- | --- |
| Location | Confirmed | Cases per 1M people | Recovered | Deaths |
| Cambodia | 248 | 16 | 217 | 0 |
| Laos | 20 | 3 | 19 | 0 |
| Vietnam | 812 | 8 | 395 | 10 |
| Thailand | 3348 | 50 | 3150 | 58 |
As it is clear from the data above that India, being the third most affected country by coronavirus is out of the equation. It is most likely that international flights will be banned or few here for a longer period. While India might be an important transit for reaching most Asian countries, you do have other options. Bhutan, Myanmar, Nepal, Sri-Lanka, Bangladesh, Pakistan, Vietnam, Cambodia, Laos, and Thailand makes our list for the best post-corona travel destination. Let's look at the individual
Bhutan
Bhutan has been an example of managing the virus and its spreading overtime correctly. With very few cases and no deaths, it is more likely that tourism will return to Bhutan soon. Bhutan was the first carbon-negative country in the world. It is soon to be a completely organic nation by the end of 2021. Bhutan is also the highest-rated cultural and eco-tourism destination of Asia. With these credentials and safety assurance, Bhutan must be on top of your list for countries to visit in 2022.
Tibet
Mainland China was hit the worst at the beginning of the outbreak but Tibet has been protected geographically from the beginning of this COVID outbreak. There are no real cases of coronavirus indication here and the only thing preventing travelers here is the ban of international flights in overall China. In the Himalayas prepare for a refreshing vacation of thrill and culture which might be done as soon as late 2021. Isolated from the chaos and viruses of any kind, a vacation here (After international flights to China resumes) will be an ideal getaway Vacation. Additionally, Tibet has always been worth the destination, combining the likes of nature and culture for travelers. The time couldn't be better than this for travelers to visit Tibet and the other gems of the Himalayas beyond this Pandemic.
Nepal
The number of COVID patients seems to fluctuate but most of these are those returning from international employments. At the community level, the virus hasn't been spread and tourism is set to return soon. The visit Nepal 2021 is postponed but is more likely to continue to 2022 so you can expect more from the visit here. Nepal is a perfect destination to combine other countries in your multi-national vacation. Witness the calm and rich culture and art in the lap of the Himalayas with a re-energizing break in Nepal.
Myanmar
When it comes to COVID control, geography has helped Myanmar. With sparsely populated destinations throughout the country, you can travel for a longer period exploring the magical pagodas. A visit to Myanmar might also mix perfectly with other urban places for a complete cultural vacation. International Travel in Myanmar is set to return form October. Then, you can plan for different combined tours here easily aiming 2022.  
Sri Lanka
As an island nation, Sri Lanka has done well in controlling COVID 19. Sri Lanka is open for tourists in 2022. The best option for a tour of spices, pristine beaches of the Indian Ocean, culture, and lifestyle of the friendly locals. India might not accept international travel anytime soon. So, for those wanting the resembling experience of Indian Sub-Continent and more, Sri Lanka is the best destinations. Combine it with some of our other destinations above for a well-rounded and proper post-coronavirus vacation. 
Bangladesh and Pakistan
If this was the topic about two months ago, the answer would've been no for any travel soon. But, new cases have dropped significantly and these countries have done well in COVID response. Resources have said that International travel will be resuming very soon here. You could book a bona fide Asian vacation in the latter half of 2022. Mix the beaches and river cruises with some Himalayan destinations. A lively vacation to let off some steam in 2022, be a guest in Pakistan or Bangladesh.
Southeast Asia travel for Corona Virus Outbreak
If you look at the COVID map of South Asia in the world map above, South-East Asia is the least affected. Due to the timely travel ban, the community-level spread was controlled as well. South-East region of Asia was the most visited by region by tourists in the whole of Asia prior to this outbreak. Something about this region is so special that travelers often like to revisit the region. With a budget under control, a trip to Vietnam, Cambodia, Thailand, and Laos will be an ideal one for a lively holiday in 2022.
Asia has some of the most diverse sites and destinations that you can visit at any time of the year. There is always one package that will ideally fit your every travel needs. From the coral beaches to the Himalayas, from the concrete forest of luxury to the serene calmness of Nature, be in Asia to experience the true joy of Traveling. COVID-19 has affected all our lives in one way or another and it is necessary to get a fresh start with a quick vacation. Planning beforehand for a wonderful 2022 travel vacation, you have plenty of time to seek for your best vacation. With booking open for 2022 you can seek the best of Asia with Asia Experiences.
---