Bhutan Re-opens: What to expect?
28 Aug 2022 Asia Experiences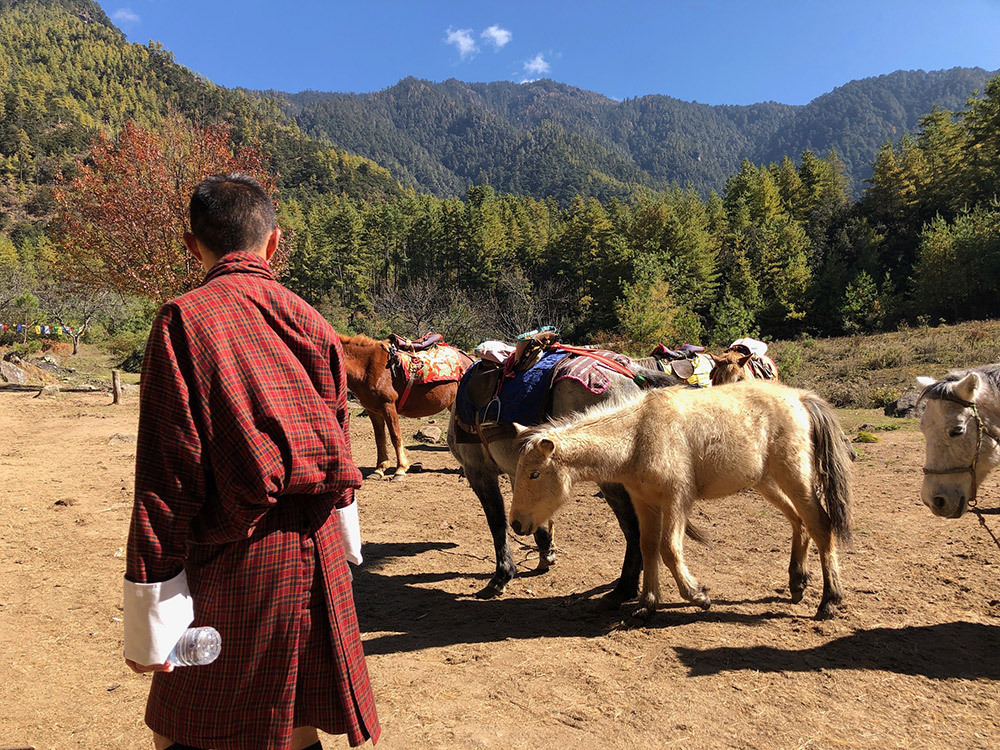 The Covid-19 pandemic has terrified the entire world. The whole country had to suffer the consequences and Bhutan also could not remain untouched by it. All sectors are completely affected and a huge impact on the economy of the nations was observed. The tourism sector was also severely affected. But, slowly all countries in the world are trying to overcome the impacts of the Covid-19 Pandemic. All countries are coming back to regular life as before the pandemic and so is Bhutan. So, Bhutan Re-opens and many might wonder What to expect? All queries are discussed below:
Bhutan is Re-open to travelers around the world from September 23, 2022, after it was shut down due to the COVID-19 pandemic in March 2020. Many new policies have been introduced to travel to Bhutan post-pandemic. A completely new experience for travelers traveling to Bhutan.
The Foreign Minister and TCB chairman, Dr. Tandi Dorji of Bhutan stated that "COVID-19 has allowed us to reset, to rethink how the sector can be best structured and operated while keeping carbon footprints low". "The government's "high-value, low-volume" policy is for tourists who are sensitive to the environment and willing to pay more to visit Bhutan".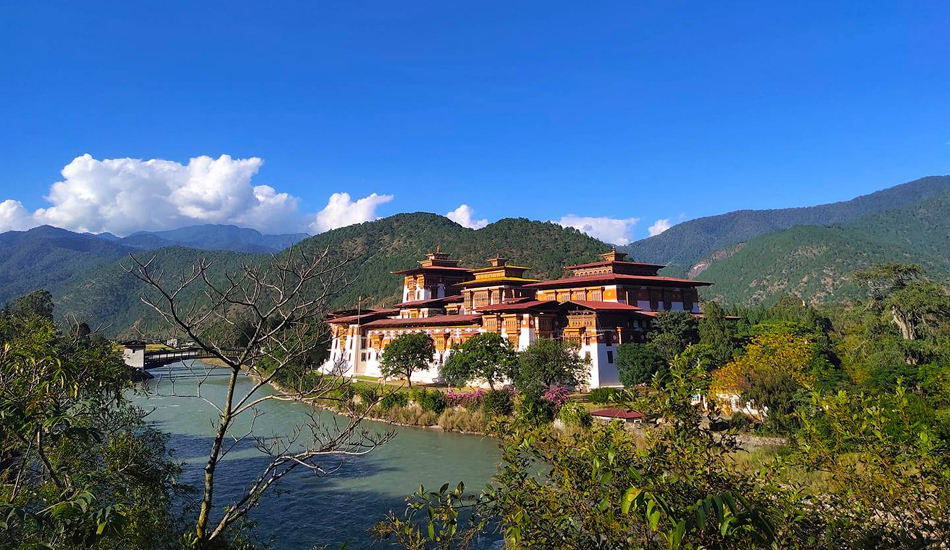 BHUTAN TRAVEL: BEFORE PANDEMIC AND AFTER PANDEMIC
Bhutan travel experience is going to completely change for travelers after the pandemic. The new policy introduced is for Sustainable Tourism and the prosperity of the future generations of Bhutan.
As stated earlier a completely new experience for travelers post-pandemic as it was slightly different before the pandemic. New policies have been introduced and old policies have been terminated. Travelers can see some changes before and after the pandemic that are discussed below:
Huge Change in Sustainable Development Fee (SDF)
Travelers can witness a huge change in SDF which is set to offset foreign travelers' carbon impact. Before the Pandemic, SDF was $65 per person per night for all nationalities except Indians and Bangladeshis. No SDF was required for Indians and Bangladeshis. After the Pandemic, SDF is USD 200 per person per night which is very high. SDF for Indians is INR 1200 per person per night.
Permanent removal of Minimum Daily Package Rate (MDPR)
Travelers traveling to Bhutan before the pandemic had to pay the Minimum Daily Package Rate (MDPR). MDPR was levied for all tourists except the nationals of India, and Bangladesh. It includes SDF and all-inclusive facilities (accommodation, meals, ground transport, guide, and museums & monuments entrance fees). MDPR used to be $250 per person per night in peak seasons and $200 per person per night in the low season. Travelers had to stick to the itinerary designed for the tour and followed them. With the introduction of a new policy after the pandemic, MDPR is permanently removed. It has allowed travelers to travel on their own and customize their itinerary, accommodation, monuments visits etc.
Increase in Museums and Monuments Entrance Fees
Travelers can experience a 200 to 300 percent increase in museums and monuments entrance fees on Bhutan Tour after the pandemic. Travelers used to pay very low entrance fees compared to the newly imposed fee rate. In fact, all those fee rates were included in MDPR. So, travelers used to travel freely and without worries. Some destinations did not require entrance fees at all. In the present context, the scenario is different. All travelers must pay newly levied entrance fees to tour the museums and monuments.
Limited flight sector and flight schedules
Bhutan has only two operating airlines [Druk Air and Bhutan (Tashi) Airlines] and only one International Airport. Hence, Bhutan has very limited flight schedules and in selected flight sectors only. Before the pandemic, Bhutan used to have regular flight schedules among popular flight sectors and bi-weekly, five days a week, or weekly flight schedules for the remaining flight sectors. But after the pandemic, it has very much limited its flight sectors and flight schedules for the year 2022. For the popular flight sectors, flight operating days schedules have been reduced by around 50%. While for other flight sectors, flight operating days schedules have been reduced by around 70%. Some flight sectors like Mumbai, Kuala Lumpur, Yangon, and Doha are proposed to start a flight schedule soon. All flight schedules are decided by the aviation of Bhutan which has full authority to change or cancel the flight schedule anytime.
Increase in Airfare
Travelers have to pay high airfare to travel to Bhutan after the Pandemic. Due to the implementation of a new policy, airfare has increased and is the same for all nationalities around the world including Indians and Bangladeshis. Before the pandemic, airfare was very lower compared to now for all nationalities. For Indians and Bangladeshis, it was even much lower than for the rest of the nationalities.
Requirements to travel to Bhutan after the pandemic
Mandatory Covid-19 Vaccination Reports (Minimum two-dose vaccines certificate is required)
RT PCR is done on arrival in Bhutan (If found positive, should stay 5 more days in quarantine)
Essential Travel Documents (Travel Permit, VISA and Passport)
Flight Tickets
Travel Agency Confirmation (for hotel booking, VISA procedure, and other documents)
Indian visa, if you visit Bhutan via land borders
National ID for India nationals
GOOD NEWS
There is also good news for travelers who have previously booked to travel to Bhutan before the pandemic. The Bhutan Government has issued a notice to travel to Bhutan by the old SDF rate for previously booked travelers up to the end of December 2023.
Best way to travel to Bhutan within your planned budget
Bhutan Travel after the pandemic is going to be expensive due to its new policy implementation. The increase in the SDF and entrance fee rate by three times makes travelers rethink their decision to travel to Bhutan. They might worry that they can't properly travel to Bhutan like before the pandemic due to the budget. Even for first-time budget travelers, Bhutan travel may be very expensive. It is not that Bhutan Travel is only for luxurious travelers. All kinds of travelers can travel to Bhutan and create great memories in this magical nation.
Some points are discussed below to reduce/manage your budget while traveling to Bhutan:
Minimize Travel Days to Bhutan
Travelers can minimize the travel days in a package tour to Bhutan. Add those days to travel to Nepal and other nations to a package tour. This helps a traveler to save per night costs. Travelers can visit selected destinations as they can customize their itinerary and complete the Bhutan Tour.
Consider staying in Deluxe 3-star Hotels
All accommodation in Bhutan is superb. It is very well-known that 4-star hotels and luxury resorts have high-end amenities and all sorts of luxury comforts. But, deluxe 3-star hotels are also no less in terms of comfort and all amenities. All amenities and comforts may not be luxurious as in luxurious resorts but are decent, comfortable, and worthy. So, travelers can stay in deluxe 3-star hotels on Bhutan Tour. There is a huge difference between 3-star and 4-star luxury resorts in terms of cost. The room charge for 3-star hotels costs around 40$-70$ whereas luxury resorts' room charge is very high.
For your information, the tentative cost of Luxury resorts in Bhutan:
Per night per room
Amankora Resort: $2600
Six Senses: $2100-$5700
Uma (Paro/Punakha): $750-$1580
Taj Tashi: $1070
Bhutan Spirit Sanctuary: $715-$1029
Gangtey Lodge: $560-$1170
Le Meridien: $450-$870
Densa Resort: $460
Visit only Popular Museums and Monuments
Bhutan has many historic and popular landmarks. Besides, there are many artistic heritages to travel to. After the pandemic, the entrance fee to these museums and monuments has highly increased. So, travel to all places may not be possible. Thus, visit the selected popular museums and monuments as travelers have the option to select and customize their itinerary. In this way, travelers do not miss the chance to visit popular places and create some good memories in Bhutan.
Less priority for shopping
Travelers love to do shopping in Bhutan. Bhutan has many good places to do the shopping and the best things to buy as souvenirs or for personal decorations. Travelers can skip shopping or do selective shopping for souvenirs. So, give less priority to shopping and enjoy touring around Bhutan.
Travel via Land Border
Travelers can travel to Bhutan via Land Border as well. It is an alternative option for travelers to save on airfares. But this alternative applies to travelers visiting North-East India and wanting to travel to Bhutan. However, before traveling to Bhutan via Land Border, travelers must properly arrange all travel documents and must have an Indian visa with them.
Land border of Bhutan – only accessible from India:
Phuentsholing border from West Bengal, India
Gelephu from Guwahati, Assam, India
Samdrup Jongkhar, Assam, India
Samtse border from West Bengal, India
Phuentsholing is a much more popular land border crossing between India and Bhutan and is more commonly seen on tour itineraries.
Many might be wondering why so much drastic change after the pandemic. Bhutan Government has revamped its tourism sector by implementing the new policy. The main aim is to focus on three key areas i.e. Infrastructure and Services, The Travel Experiences of Tourists, and The Sector's Environmental Impact. They simply want to make a better place to live and create environments to earn for their citizens and create a high-value experience for visitors.
---