Useful International Travel Tips-for all travelers
15 Feb 2023 Umesh Paneru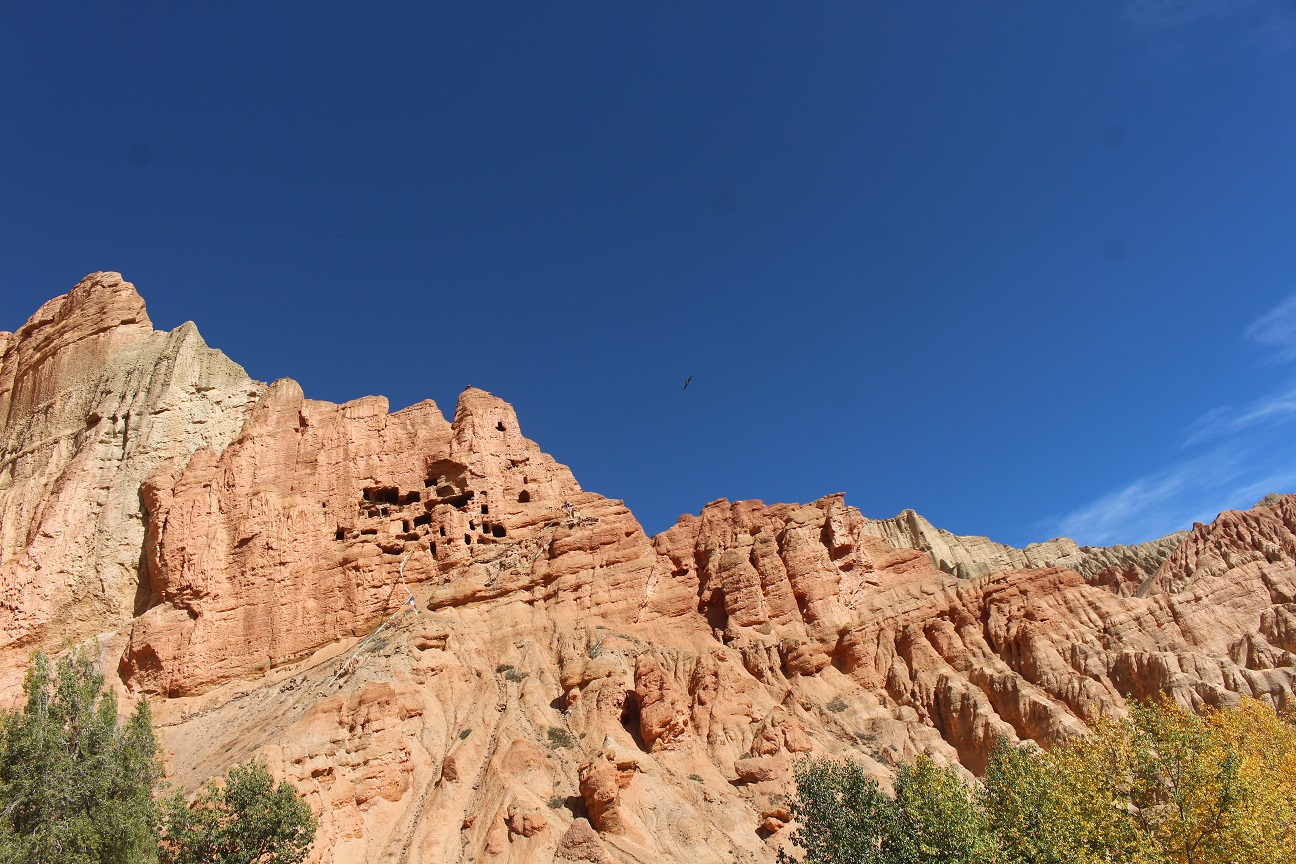 Traveling is always fun. And when it's international travel, fun, and excitement double. But, at the same time anxiety or stress build up on how to manage the trip, what to do, what not to do, where to book, what to pack, and so on. Just Relax and calm down. We are here to provide you with some useful international travel tips for all travelers that make your travel journey smooth, memorable, and fruitful.
To begin with, the first step is:
1. Select or choose the international destination
Things to do:
Do Proper Research before traveling
Read a book or article about the country you are traveling to in detail
Ask yourself:
Where do I want to go?
How long do I want to stay?
What do I want to do there?
What do I expect from the trip?
Can I step out of my comfort zone or not?
2. Passport
Things to do:
Check Expire date and renew if necessary
Make sure it has a validity of at least 6 months
Make sure it has enough Visa pages
3. Check out for a Visa Requirements and Visa Procedure
Things to do:
Make sure your Visa is valid
Only a few countries accept Visas on arrival, so apply early and submit the visa application in advance
Early you work on your Visa procedure, you get your Visa on time
Many countries practice online Visa procedures via the e-visa portal, so, apply through it for your easiness
4. Follow Travel Advisory
Things to do:
Strictly follow the travel advisories of the destinations you are traveling
Different nations have different sets of rules & regulations for their travelers regarding particular documents, so arrange in advance for safe & smooth travel
5. Medical Health Check-up & vaccinations
Things to do:
Do necessary health check-ups
Take vaccines if required
Arrange all essential medical & vaccination reports
Check government websites for necessary advisories, recommended vaccines, and new health updates
6. Get Travel Insurance
Things to do:
Get travel insurance from a trusted insurance agency
Get medical travel insurance as it acts as a safety tool against any unforeseen events
Make sure your travel insurance covers all medical emergencies, fatal injuries, emergency rescue, loss/theft of belongings, flight/trip cancellation, mountaineering activities, or high altitude if you are trekking
7. Travel Documents Copies
Things to do:
Make sure you make copies of essential travel documents, passport, credit cards, international driving license, and medical prescriptions, as it may be helpful in case of loss/theft
Also, print your boarding pass, hotel details, and necessary on-arrival details in case your mobile battery is dead
Scan the essential travel documents on your mobile or online account which you can easily access
8. Get registered with your country's Embassy
Things to do:
Register with the country's embassy you are traveling to as it helps in case of emergency
9. Book in advance to get discounts or cheap flights
Things to do:
Look out for flights offering cheap international flight tickets
Check for some discounts
Know your airline's baggage fee (different airlines charge different fees)
Always check if the country you are traveling to charges an extra entry or exit fee
10. Pre-book for Accommodations
Things to do:
Always a nice idea to pre-book for accommodation, especially during peak seasons
At least book first-night accommodation for taking rest from long travel
Always do a comparison while booking to get extra benefits at a cheaper price
11. Credit cards, Travel Card, ATM cards
Things to do:
Make sure to get cards that do not charge foreign transaction fees
Make sure it works internationally
Don't forget to inform your bank or ATM card provider about your abroad travel so that they won't block your card
Use Travel credit cards and collect rewards like free flights, accommodation, etc.
Collect the information on card transactions abroad for the usage of credit cards
For safety purposes, put the cards separately and safely for backup in case of loss or theft
12. Always carry local cash at your traveling destination
Things to do:
Exchange some local cash before traveling to your destination
Always carry some local cash for ease and use where cards are not accepted
Get familiar with local currency & check the exchange rate before exchanging
Try to less use ATMs in airports as airport ATMs charge high fees
It is good to get local currency from ATMs of your traveling destinations as it is easy and cheap
Sometimes ATMs may not work so carry some US dollars for use as it is widely accepted
Keep some cash in stock for emergencies
You can also carry a money belt bag to store your money and belongings safely
13. Jet lag and its solution
Things to do:
Take a good night's sleep before your international flight
Don't stress much and avoid using sleeping pills, alcohol, coffee, cola, energy drinks, or smoking before your flight
Try to book a day flight
Avoid sleeping too much on the flight
Carry books or download songs, podcasts, or anything of your interest to keep yourself entertained on the flight
Spare a day to take proper rest and get out from the hangover of jet lag after landing at your traveling destination
14. Visit the local places besides famous landmarks
Things to do:
Research local places to visit besides famous landmarks
For proper research watch travel vlogs of that place or search from the country's website of your traveling destination
Read the reviews of Trip Advisor and other same sites about local places
Get the detail of local places from locals or local travel agency
If you want to learn more about the place, hire a local guide who can speak good English or can communicate well
Respect and follow the local culture and norms of the place
Strictly follow the dress code if you are traveling to religious places or conservative nation
Try local dishes and participate in local events (if it occurs at the time of your visit)
15. Learn a few basic foreign words or local languages
Things to do:
It makes it easy to converse with locals
An easy way to connect with the locals and their culture
It helps to deal easily when awkward situation arises
Improves travel experience
16. Carry a short notepad
Things to do:
Keep a track of your travel destinations
Your hotel name, your next destination, important contact numbers & address
Very helpful when the mobile battery is dead
Write short plans on what to do next
Write down short journal key points or some notes for future reference
With the help of these keynotes, you can write a travel blog or some article
17. Try Local foods
Things to do:
Street and local foods are a new way of exploring new dishes
Best way to save money
Good for budget travelers
Get connected with the locals and their culture through food
Be positive while trying new foods and do proper research before tasting if it suitable for your health or not
18. Stay Connected
Things to do:
List down emergency contact numbers
Contact the local embassy if you need help
Keep in contact with your family and friends
Keep in contact with your medical professional in case of guidance for medical treatment
Know whom to contact in an emergency and keep connected with them
Activate international calling facilities to stay connected directly
19. Safety and Backup
Things to do:
For safety purposes, backup your important travel photos, videos, and documents
Backup it in a hard drive or purchase online storage or use the free storage
Backup is helpful in case of loss or damage of your belongings like a laptop, camera, or phone
Make a folder including all details and plans, especially for your trip to keep track of everything and create a backup for safety and future reference
20. Travel Packing Tips
Things to do:
List down all packing essentials in a note and pack accordingly
Pack clothes only a week before a flight date as it helps with what to pack and what not to and saves time
For easy packing, use packing cubes to save luggage space and time
Bring snacks as it helps when your flight is late or you feel like munching
Pack extra clothes, light snacks, toiletries, medications, and electronic devices in a carry-on as it is helpful when your luggage delays
Not to be missed Travel Items: (Universal travel adapter, Portable charger, Power Bank, Reusable Water Bottle, Ear plugs, Eye mask, Travel pillow, Headphones, Thread & Needle Kit)
Personal Hygiene Kits (Make- up, Lip balm, Shampoo, Razor, Comb, Toiletries, Lotion, Sunscreen, Toothpaste, Toothbrush, Hand sanitizer, Wipes, Tissues)
Medical Kits (First aid kits, Prescribed medicines, Water Purification kits)
Electronic devices (Cell Phone, Laptop, E-reader, Camera, Video camera, and chargers)
Pack safely Legal Documents (Passport, Visa, ID, Travel documents) in a safe file or folder
Keep travel cards, credit cards, and cash separately and safely, and make some important copies of the essential documents)
Bonus Tips:
# Take proper care of your health
Things to do:
Eat healthy foods
Do regular light exercises
Avoid consuming more hard and soft beverages, and smoking
Get proper rest and sleep
Don't stress much
Stay hydrated and drink plenty of water
Use sunscreen and other products to protect your face and body
Maintain your hygiene to stay healthy and look fresh
Be flexible, Think positive, and try to stay happy
# Download useful travel apps
Things to do:
Travel Planning & Organizing (Google Travel or similar apps)
Travel Apps for Navigation (Google maps, Maps.ME, etc.)
Travel Apps for learning a language (Google Translate, Duolingo, etc.)
Currency Converter Apps (XE, or similar apps)
Flight/Hotel/Vehicle booking apps (Booking.com or similar apps)
Travel Itinerary Management Apps (TripIt, similar apps0
Travel Documenting Apps (Visited App, or similar apps)
Backpackers or Solo Travelers Apps (Meetup, or similar apps)
Money Management Apps (Splitwise or similar apps)
Travel Review or Recommendation Apps (Trip Advisor, Lonely Planet, etc.)
Travel VPN Apps (ExpressVPN, or similar apps)
Health Apps (Google Fit, or similar apps)
File sharing and data backup apps (Dropbox, 1password, Backblaze, etc.)
---