16 Things to Know Before your Bangladesh Vacation
13 Sep 2019 Asia Experiences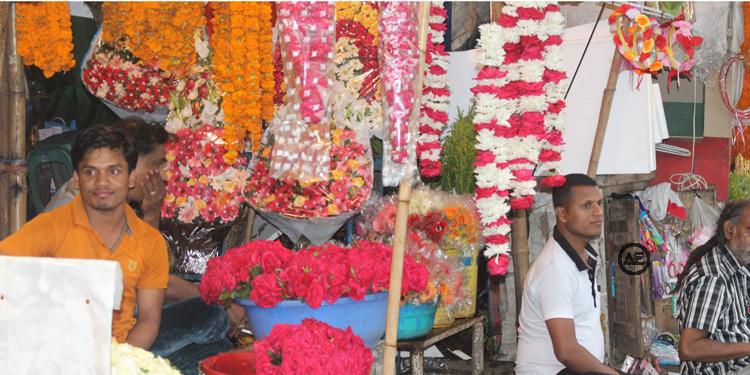 Bangladesh is a country with a reputation of being the cultural and historical hub in Asia. Travelers from all around the globe travel here to get this bliss of Bengali culture together with the vastly present Mughal architecture and art. Starting from the Ganges delta, dive into this land of beautiful waterways leading to the lush tropical paradise in the north your Bangladesh vacation will surely be remarkable.
Bangladesh: Not everything you see on the internet
The first few days in Bangladesh will give you a different shade of Bangladesh that you will definitely catch you with surprise. Some of these are delightful experiences while you might want to witness with some occasional darker sides you will like to forget here. However, the escapade is a unique one with so many new things to take back from the Bangladesh journey.
So many people compare Bangladesh with India and omit their visit imprecisely resembling Bangladesh to India. The truth is, Bangladesh is a whole different world, and the art of living here is one to relish during your visit. Having experienced this beautiful country myself, if someone asks me to describe Bangladesh, I will put it as a raw and less tourist-packed destination amassing a great extent of vibrant delights over a long period. In an instant, you will experience a modernized city giving its way to the old bazaars here. The internet has only scrapped out some part of this majestic nation, so be there to soak in the bliss of history, culture, and nature at Bangladesh. So, here are some tips and tricks to make the most of Bangladesh in your vacation.
1. How to reach to Bangladesh?
Dhaka, the capital of Bangladesh, links almost every major city of the country. So the best option to enter Bangladesh is to fly directly to the HazratShahjalal International Airport here from different countries around the globe. However, if you are planning to enter this nation through road, you can do so from India (mostly from Kolkata and Agra) and Myanmar too. Nepal is only about 30 km drive from its southwestern end with two international border-crossing in between. These overland routes might be long and tiring as well.
2. Visa information for Bangladesh
The visa is available at the airport if you are flying, and the customs office nearby after crossing the border if you are traveling through the land. Getting a tourist visa to Bangladesh is quick and easy. However, better to bring visa from your home and you must be updated to the political and geographical situations through different travel advisories to be there in an ideal time. For more details; https://asiaexperiences.com/bangladesh-visa-information/
3. Prepare for the starting crowd and hustle
Bangladesh has a population density of over 1115 people per sq km (163 million in 1,47,570 ). While the population in the rural area is nothing to worry about, the urban cities might be a bit crowded for many visitors. For example, Dhaka is a megacity with over 15 million citizens residing in the area. Some tips for exploring these crowded regions are: –
Leave unnecessary bags in your hotel (pack light from the beginning)
Try local copying everything they do can be a mess for first-time visitors.
Know some local phrases beforehand.
Try navigating with digital/real-time maps.
4. Knowing the general Dos and Don'ts
Be humble and ask your guide more about the places you are going to visit. For starters, Bangladesh is a pretty conservative country, so try being modest while dressing here. The people here are friendly, and you can ask for help to anyone if required. In some of the sites, you might have to take off your shoes (mostly in mosques and temples) and sandals before entering too. Another thing to know is that it's common and not rude to bargain with local transport and market. It probably is one of the fun experience to try in Bangladesh.
5. Money and Language
The Bangladeshi Taka (BDT) is the currency accepted all over the country. You can exchange the USD or any other currency into BDT at the airports and different exchange counters around. The exchange rate might differ from place to place, and one BDT roughly equals 0.12 USD. ATM's (international) is accepted in most of the multinational banks however, it might not always be the same in the context of the local ones. Keep this in mind that cash is the easiest and more effective way of the transaction once you have left Dhaka.
Bengali or Bangla language is the official language used in Bangladesh. English is used as a commercial and secondary language in the cities and is also more likely to be used by the youth population throughout the country. Learning some Bangla phrases and recognizing the numbers will be very beneficial before your visit.
6. Time zone and weekends/holidays in Bangladesh
Bangladesh is 6 hours ahead of the Greenwich Meridian Time (GMT +6). Friday is the official weekend holiday meaning most of the government offices, banks and institutions are closed this day. Saturday also might be a day off in most of the organizations here. Other holidays include religious occasions, national days, and festivals. For more details about festivals in Bangladesh; https://asiaexperiences.com/festivals
7. Weather in Dhaka
Bangladesh has a tropical monsoon climate meaning; it is characterized by extensive seasonal rainfall and high humidity. A short dry winter follows the monsoon season here. Be updated for the flooding news which mightn't be the best time to visit Bangladesh. To top all these, you will have to plan for a typical summer vacation here in Bangladesh except for the moths of December to February which welcomes a mild winter in the country. For more details; https://asiaexperiences.com/weather-in-bangladesh/
8. Getting around in Bangladesh
Train and buses are the most commonly used transportation medium in Bangladesh. Flights also join the major cities here to each other. The main problem, however, is the linking of these areas is only possible through Dhaka and lack of direct roadway/railway linkup to most of these places. Well, take these opportunities to properly explore Dhaka as there is so much more to experience in the capital of Bangladesh.
Waterways in the prevalent river systems of Bangladesh is another way of moving around here. Fro short distance you can select from large ferries to small local boats, all packing an adventure to remember of their own. With over 4,800 km of navigable waterways, trying one of them is a must-do activity during your time here. A bonus tip will be viewing the sunset from these boats/ferries which reflects a mesmerizing golden glow and a perfect setting to relax here. For details; https://asiaexperiences.com/bangladesh-at-a-glance/
9. Taking the train or beating the traffic
Train rides in Bangladesh are one of the most authentic local experience you can get traveling around here. Take a ticket to one of these expresses and hop into your next destination. However, don't is intimidated with the locals traveling in the roof as it is dangerous and they are the locals. In the intermediate stops, you can try some snacks and chit chat with fellow travelers here. The tickets might get sold out quickly in some areas where you might talk your way into negotiation with the ticket collector and pay the fare once aboard.
Dhaka is undoubtedly one of the busiest cities in the whole world. Don't be surprised if you are caught up in the hustle and bustle here as it is common and an everyday story. A more effective way to move around in these areas might be through a rickshaw (either man-driven or fuel operated). Also, try bargaining to a point as over-pricing is common mostly if you are a foreigner here.
10. Keep a watchful eye on your goods during the travel
Better safe than sorry. While most of these transport mediums are safe, the only person to guarantee it is yourself. You can buy small padlocks for your bags and be sure to keep your bags closer in the visit. While major crimes are very rare in Bangladesh, petty theft and pickpockets might be present in the train or local places. Also, be aware of train snatchers and close the windows if not in use. Also reminding you that these are rare conditions, so if you are conscious of the surrounding, there are no worries.
11. Wildlife and Nature
Located in the Indo-MalayaEco zone, Bangladesh is home to diverse wildlife and vegetation. The ecology consists of a long coastline, wetlands and rivers, evergreen/semi-evergreen forest, moist deciduous forest, swamps, and tall grasslands. These all constitute of over 6000 species of plant life and over 5000 flowering plants. Similarly, the Bengal tiger, saltwater crocodile, chital deer, clouded leopard, Black Panther, Ganges dolphin, and many other species make these forests their home. Bangladesh is also home to some 628 different species of birdlife.
With 50 wildlife sanctuaries, Bangladesh is a paradise for nature lovers and is a perfect gateway to experience this majestic wildlife in their natural habitat. Sundarbans is the world's largest mangrove forest and also a UNESCO world heritage sites visited by many in their Bangladesh visit. One can get the magical views of different landscape alongside the opportunity to spot the rare Royal Bengal Tiger. The government has focused on conservation of these areas, and you can enter here with permits, guides, and precaution to enjoy the shades of nature.
12. Foreign relations and political conditions
Foreign affairs might affect your visa approval time as well as the effectiveness of your visit to Bangladesh. Bangladesh has been peaceful lately with the exception of smaller events here. Prepare yourself in case of Hartals or strikes and take that day off for your safety. With alliance to a different group of nations and hosting embassies of many other countries, you can pay a visit for the need of any aid.
13. Less overcrowded with tourists so enjoy hassle-free at Bangladesh
Bangladesh is less visited by tourist, and the main reason might be the lack of promotion and knowledge to travel lovers. Most people have heard of Bangladesh, but they know so less about the country that you can enjoy the beautiful sites absolutely hassle-free. Might it be the archeological sites treasuring centuries-old materials to the beautiful palaces and mosques, you can enjoy your visit ideally here. Similarly, it is easier to find hotel rooms and Airbnb even in the peak seasons. So, instead of visiting overcrowded Paris or Rome head for Bangladesh this time. Best and selected trip of Bangladesh & surrounding countries here. https://asiaexperiences.com/bangladesh/
14. Get a local SIM card
Getting the local SIM card is the top priority visiting any country. You can get it in nearby shops or stalls from airports or border crossings. Banglatalk, Citycell, Grameenphone, Robi, and Teletalk are some of the major telecom operators throughout the country. It's wise to note the emergency contact numbers prior to the visit. The activation time might vary taking anywhere from 10 minutes to the half-day after registration. You will need to have a valid passport and some extra photos for taking the SIM cards for your visit.
15. Try the local cuisine and treat your soul
Food in Bangladesh is mostly correlated with fish and fish only. While it is true to some extent, prepare for a blast of delicious spices, herbs, bread, and other delicacies accompanying it. Halal meat dishes is one of the most iconic attractions for foodies here. For the fellow vegetarians too, you have a vast menu to explore during the visit here. Hilsa curry, Biriyani, ChingriMalai curry, Patna Bhat, Paratha, DhokarDalna, Chahchari, and ShamiKababs are some of the most popular restaurant foods here. Sail to the streets that will introduce to a whole new chapter of foods here too. Utilizing the wide range of herbs, spices, oils, meats, and aborigines available locally, prepare for an escapade of delicious adventure here.
16. Bangladesh for Female and aged travelers
Bangladesh is one of the safest destinations to visit for solo female and elderly travelers as well. The respect, privacy, and lack of hassle are extremely pleasing to any visitor here. You might have to dress a bit differently, but it will take you closer to knowing Bangladesh. Projecting oneself respectfully is a fine way of blending in. Most transport and accommodation are friendly and easy for female and elderly travelers. One can expect warm hospitality and smile, giving you a family-like experience in Bangladesh.
So why Bangladesh?
You might have done tons of research about the best destinations around the world but what internet fails to show is a better option in the form of Bangladesh providing an authentic local culture, beautiful nature, pristine adventure, centuries-old masterclasses of architectures, warm hospitality and memories of a lifetime in a budget destination in Bangladesh.
Popular Trips of Bangladesh:
https://asiaexperiences.com/bangladesh-bhutan-nepal-tour/
https://asiaexperiences.com/bangladesh-cultural-tour/
https://asiaexperiences.com/bangladesh-tour-2-nights-3-days/
---