Bhutan Travel Affordable with Revised SDF Incentives 2023
28 Jun 2023 Asia Experiences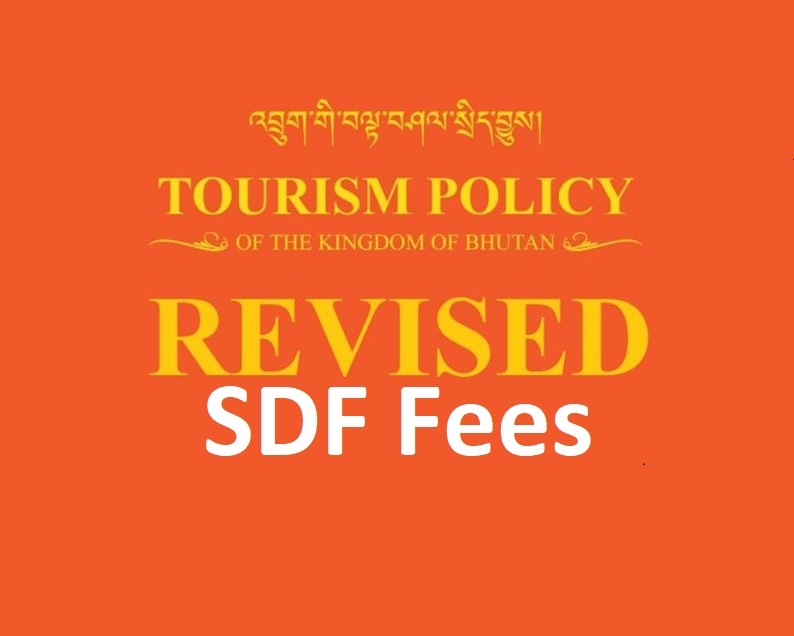 Great News for All- 'Bhutan Travel Affordable with Revised SDF Incentives 2023'. Bhutan, the mystical land-locked kingdom has introduced a revised SDF (Sustainable Development Fee) Incentives structure, making Bhutan travel more accessible and affordable. The SDF is a mandatory fee for tourists, aimed at supporting sustainable tourism and preserving Bhutan's cultural heritage and environment.
Effective from June 1, 2023, visitors to Bhutan can choose from the following options based on their planned itinerary:
4 + 4: Pay the SDF of USD 200 per night, per person, for four nights, and receive up to four additional nights without the daily levy.

7 + 7: Pay the SDF of USD 200 per night, per person, for seven nights, and receive up to seven additional nights without the daily levy.

12 + 18: Pay the SDF USD 200 per night per person, for twelve nights, and receive up to eighteen nights without the daily levy.
As part of the revised incentives for SDF-paying guests in Bhutan, those who pay USD 200 per day will have the opportunity to make a meaningful contribution to the country's progress. One such opportunity is the chance to plant a tree. Visitors will be provided with tree saplings during their stay, and they can plant these trees as part of Bhutan's goal to reach one million new trees. This initiative plays a vital role in maintaining Bhutan's carbon-negative status and preserving its exceptional forest cover. To ensure the long-term care of these trees, Bhutan's De-suung national service project will take on the responsibility of maintaining them.
Note:
After the SDF incentive timeframe ends, the standard SDF will apply once again.
These temporary offers may be retracted or extended at any time.
You can use the online tool https://visit.doi.gov.bt/ to calculate your total SDF payable per person.
The Honorable Prime Minister of Bhutan, H.E. Dr. Lotay Tshering, states that the introduction of the Revised SDF incentives is to encourage longer stays in the country. These incentives were developed with input from the industry and stakeholders, maintaining a focus on high-value, low-volume tourism. The revised SDF structure offers visitors to stay longer at the same SDF rate with additional days, making it more affordable for travelers to explore Bhutan's beautiful landscapes and cultural heritage. This initiative aims to attract a larger number of tourists while ensuring the sustainability of Bhutan's tourism industry.
With the implementation of the new revised SDF from June 1, 2023, Bhutan welcomes travelers from around the world to embark on an unforgettable journey to a land where happiness is emphasized and breathtaking beauty flourishes.
Current SDF Rates Structure:
Visitors:
For visitors (excluding Indian nationals): USD 200 per person/ night
For Indian guests: 1,200 ngultrums (or equivalent in Indian rupees), per person/ night
SDF for Children:
Children (below 6): No SDF required
Children aged (6 to 11): 50% discount on SDF
Children aged (12 and above): Full SDF rate applies i.e. USD 200 per person/ night
Long-Stay Incentives:
SDF incentives are available for US Dollar-SDF-paying guests to encourage long stays in Bhutan.
Day Visitors:
Day visitors to Bhutanese towns bordering India don't require paying SDF until a specific designated point which is determined by the Bhutanese government.
---