Is Bhutan worth visiting?
13 Nov 2022 Asia Experiences
Bhutan is a small land-locked nation in South Asia. It is popularly known as the "Land of the Thunder Dragon". The traditional name for this mystical nation is "Druk Yul". Bhutan remained isolated from the world until the 1970s and TV was introduced only in the year 1999. Knowing this fact, Travelers wishing to travel to Bhutan may question Is Bhutan worth visiting?
Lots of curiosity may arise like: How is Bhutan? Is it possible to visit there easily? Is Bhutan developed? What kind of people are there? Why Bhutan is called a happy nation? Are the places visit worthy? And so on.
How is Bhutan?
Bhutan is a unique nation that values its culture, tradition, and arts deeply and practices Buddhism, and applies its learnings in daily life. The citizens of the nation wholeheartedly follow the law. The nation's law is very strong and is a driving factor in the development and growth of the nation.
Is it possible to visit there easily?
Yes, why not? Though there is only one International Airport and two airlines, travelers can easily visit there. The Visa process is easy to get through the assistance of tour operators. The flight sectors and schedules are limited but with the proper planning and assistance of tour operators, it is easy and swift.
Is Bhutan developed?
The country remained isolated from the globe for a very long. Earlier it was not much developed. But, with time and openness to the world, Bhutan is gradually developing. The infrastructures are developing due to which we can see proper and clean roads, an adaptation of telecommunication, free education and medical facilities, and so on. As there is a proverb, "Rome was not built in a day". Bhutan is also on the path of development but travelers can still witness many developments.
What kind of people are there?
Bhutanese are the natives of Bhutan. Bhutan has an official code of etiquette called Driglam Namzha. It determines how the citizens should behave and what to wear in public. It decides the dress code. The etiquette plants a seed of values, respect, decency, and good quality since childhood. Because of this, people here are very welcoming, fun-loving, humble, courteous, and always cheerful. Besides, the law treats women and men equally here. Thus, equality here leads to unity and happiness among people and reflects in their behavior as well. 
Why Bhutan is called a happy nation?
Bhutan is a happy nation because of its GDP. In Bhutan, Gross National Happiness (GNH) is the parameter for its GDP. Bhutan considered their citizens' happiness over wealth. Yes, economically Bhutan is slowly developing but GNH is a strong factor in Bhutan that measures the collective happiness and well-being of a population. There are four pillars and nine domains of GNH. The four pillars are sustainable and equitable socio-economic development, environmental conservation, preservation and promotion of culture, and good governance. The nine domains of GNH are psychological well-being, health, time use, education, cultural diversity and resilience, good governance, community vitality, ecology diversity and resilience, and living standards.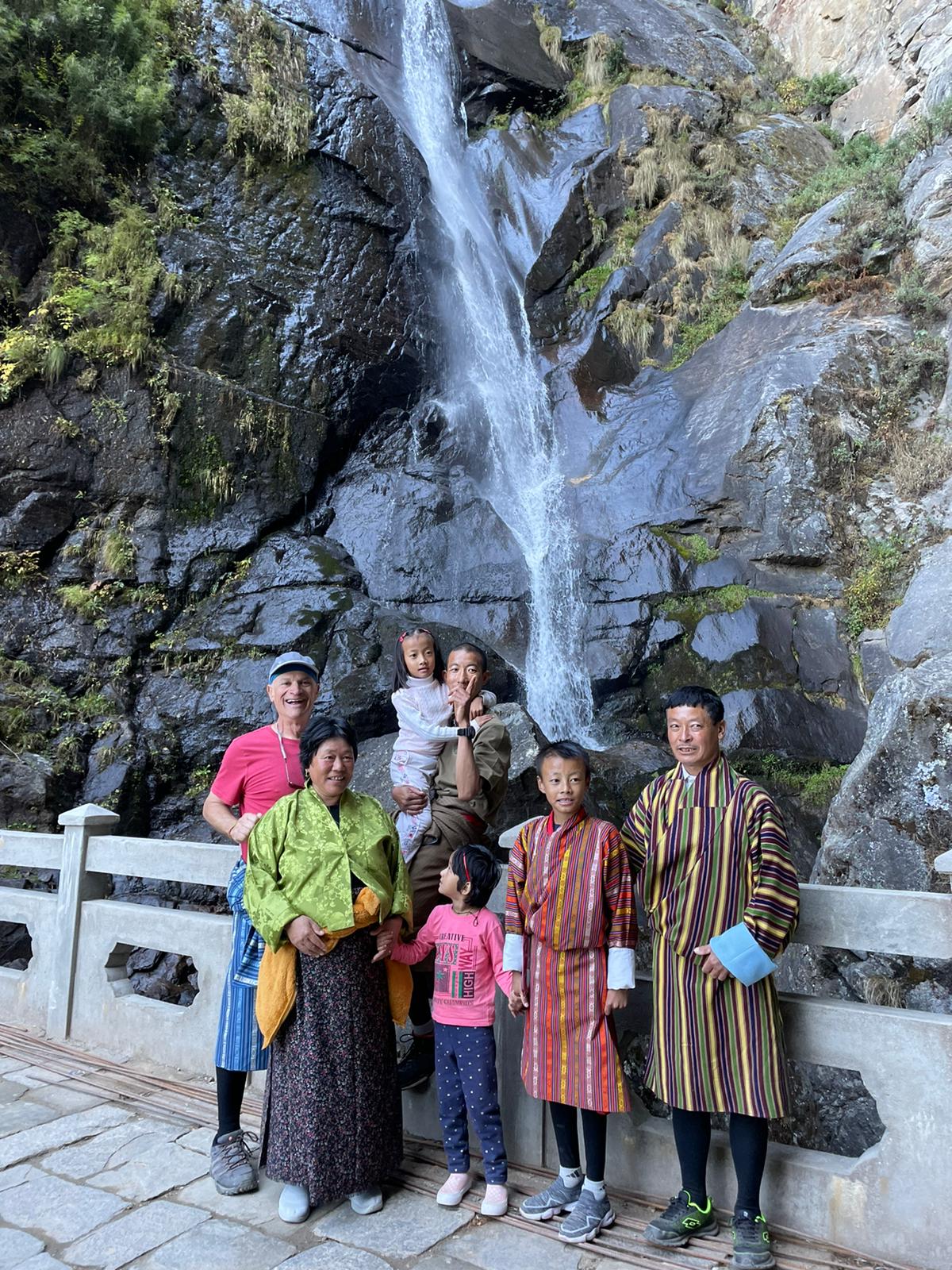 Are the places visit worthy?
Geographically, Bhutan may be small but the nation is rich and diverse in biodiversity, cultural heritages, stunning landscapes, green environment, popular landmarks, unexplored highest mountains, and many natural resources. Bhutan has many unique places/landmarks holding historic and cultural significance. The natural beauty of Bhutan adds exquisiteness to these places.
A small effort to point out some key points if Bhutan is worthy to visit or not.
Culture
Bhutan has unique culture and traditions. The fact that they have preserved and maintained their culture and tradition in their original form is impressive. This shows that Bhutanese value and respects their culture and tradition very dearly. The government also supports and plays a significant role. Many cultural festivals are organized during the festival seasons in their cultural heritages and dzongs. The specialty of these festivals is cultural mask dances, traditional music, displaying ancient paintings, and playing traditional instruments. All citizens attend wearing national dress. This is another beauty of the nation. The law requires them to wear the national dress code Gho for men and Kira for women during all formal activities, occasions, and at all places. An amazing treat for tourists to witness and cherish.
Architecture
The architecture of Bhutan is world famous and even many countries had adapted it while constructing buildings in their places. The traditional architecture of Bhutan is constructed using the sustainable technique. Hence, tourists can still get to witness strong and traditional architectural dzongs, monasteries, and buildings. The architecture is decorated very well with fascinating woodwork, aesthetic designs, attractive roofs, and windows. An ancient traditional architecture uses no nails and iron bars and can be clearly observed in most of the dzongs, and monasteries. The buildings have symbols of swastikas and phalluses on the facades as a good-luck. The best part to travel to Bhutan is witnessing the same architectural design buildings all over. This is in their law and truly makes Bhutan stand out among other nations in the world.
No Traffic Lights
Bhutan has no traffic lights. Is it true? Yes, an interesting thing to observe while traveling to Bhutan that how the system operates. Bhutan is very much concerned about environmental preservation. Thus, fewer vehicles are there on the road and no require for traffic lights. The roads are clean and well-paved. So, experience a smooth ride while traveling to Bhutan. Also, the Bhutanese are very much disciplined when it comes to following the rules. They follow all the traffic rules and there is no rush as well. Hence, they don't require traffic lights.
Greenery everywhere
Bhutan is the only carbon-negative nation in the world absorbing more carbon than it produces. It is possible because of its initiative to preserve and protect the environment in the country. There is a specific constitutional responsibility for all citizens in their law to protect the environment. At present, 72% of the land is covered by forest and there is greenery everywhere. The green forest of Bhutan is home to diverse fauna and flora. Many rare and endangered species like Takin (national animal), Golden Langur, Assamese Macaque, Bengal Tiger, endangered white-winged duck, and various species of animals and plants are found. While in Bhutan, enjoy breathing fresh air and surround yourself with nature.
The Unexplored Himalayas
Bhutan is a natural wonder nation. There are many snow-capped mountains above 7000m in Bhutan. To show respect for local spiritual beliefs, mountain expeditions above 6000m are banned. The highest mountain in Bhutan is Gangkhar Puensum (7,570m) which remains unclimbed. This is the holy mountain and will forever remain unexplored. On a bright and clear day, tourists get splendid views of snow-capped mountains.
Tourists need not be sad if they can't climb the unexplored Himalayas. They have abundant destinations to hike/trek and admire the beauty of Bhutan closely. The trail paths are tricky but the journey is exciting. Adore the great views of the highest snow-capped mountains, and walk through the lush forest of rhododendron, and magnolia. Enjoy walking through the bank of clean rivers, and stunning landscapes in the vicinity of green nature.
Buddhism and spiritual belief
Buddhism is the prime religion in Bhutan. They follow Vajrayana Buddhism which is also a state religion. They not only follow but practice deeply as well. That's why tourists can witness several Buddhist monasteries, shrines, monks, and nuns. In Buddhism, killing animals is a sin. Thus, animal killing is illegal in Bhutan. Buddhism teaches harmony, unity, and peace. Hence, these teachings are reflected in their behavior as well. Buddhism has also helped them to become spiritual. The spiritual belief in Bhutanese is very high. Many monks and nuns are engrossed in meditation in the monasteries. The spiritual belief in them has made their appearance calm and polite. The spiritual belief has enlarged the aura of the monasteries and surroundings positively. This may be one reason for Bhutan being a happy nation. Don't miss out on meditating in monasteries while traveling to Bhutan.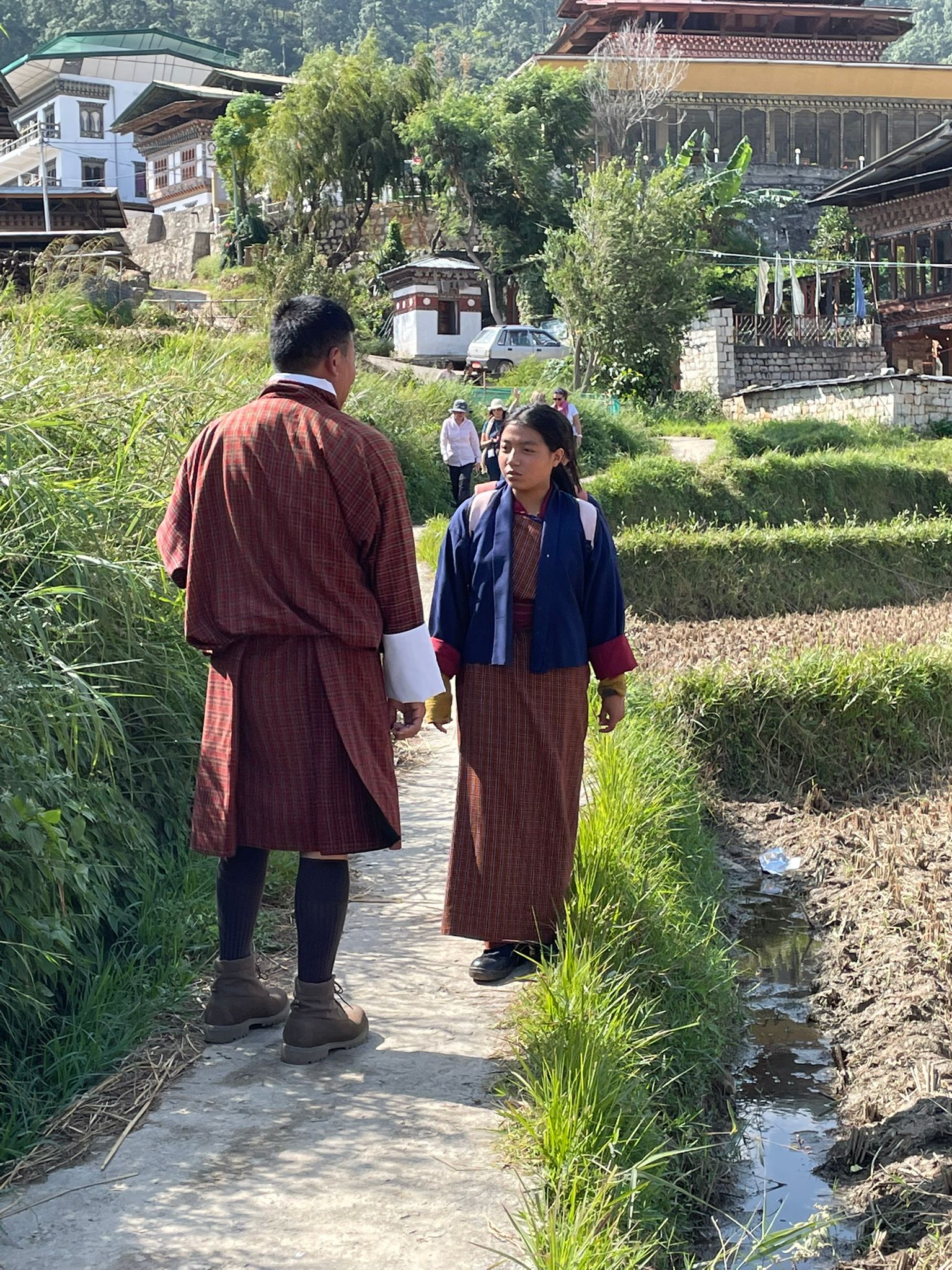 National Sport
Archery is the national sport of Bhutan. It is not only a national sport but for Bhutanese, it is a way of celebrating life. It is auspicious for Bhutanese as it is related to gods with their calm and furious appearance. Archery is the best way in Bhutan to socialize and connect & interact with new people. One of the best exercises to stay physically fit and mentally by concentrating on achieving the target. Not only this, but archers also participate in singing and dancing during the tournament to provoke their opponents and enjoy their victory. Many Traditional archery tournaments between villages are held where it became a fun social event. Bhutanese takes it as a battle of valor and pride and includes prizes and feasts. So, witness the archery competition and also try to aim at the target while traveling to Bhutan. Gain some new experiences and create some memory.
Bumthang
Bhutan is full of popular landmarks. Thimphu, Paro, and Punakha are the most visited places in Bhutan. All three places offer diverse scenery and are beautiful in their way. Tourists traveling to Bhutan for a short duration visit these places. Bumthang is another popular and sacred place to visit in Bhutan. Bumthang is farther from the capital and takes longer to reach there. Thus, tourists traveling to Bhutan miss out on this pleasant and attractive place. Bumthang valley has many best places to travel to and unique things to explore. Tourists can do Bumthang Cultural Trek. They can visit Jakar, Kurjey Lhakhang, and attend Nomad Festival, and Jambay Lhakhang festival during the festive season. Exploring the valleys like Chhoekhor, Tang, Chhume, and Ura in Bumthang is a magical experience. So, tourists planning to travel to Bhutan consider visiting Bumthang if the time favors. You won't regret visiting Bumthang is guaranteed.
We hope that this blog is helpful to clear your doubts about "Is Bhutan worth visiting?" If any plans of traveling to Bhutan, let us inform you that Bhutan's climate is diverse. Thus, the spring (March-May) and autumn seasons (September-November) are the best and most pleasant. The climate in the summer season (June-August) is warm and pleasant during the day. But, expect heavy rainfalls during the night in July and August. There are fewer crowds in the months (December-February), but the climate is coldest.
---