No Mandatory Quarantine anymore for vaccinated travelers in Nepal
21 Mar 2021 Asia Experiences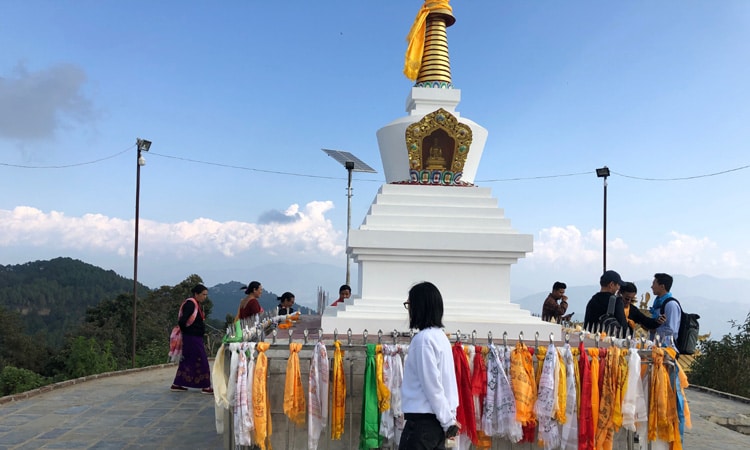 "We bring Good news to travelers visiting Nepal. Nepal government had lifted the travel ban back in October. However, travelers of all kinds were bothered due to the brief quarantine obligation. It is now lifted with proper control of the pandemic inside the country as well as the availability of vaccines for COVID 19 worldwide. Travelers no longer need to stay in quarantine after arrival in Nepal."
Travelers heading to Nepal now will no longer have to stay in quarantine for the specified period of a week. We believe this decision is backed with highly controlled COVID conditions in the country for more than a couple of months now. This will help the travelers to plan better as well as enjoy a hassle-free vacation in Nepal. Similarly, several key restrictions are now loosened up as well for the tourism industry to get back to normal after the most recent guidelines.
During a press meet this Friday, the Tourism Minister of Nepal, Mr. BhanubhaktaDhakal relayed this new information among several other points regarding travel and tourism in the country. These decisions were taken after a comprehensive meeting of officials including health and tourism experts completing the panel.
This in no way whatsoever means that Nepal is being reckless for the decision. To avoid the quarantine obligation you must have proof that you were vaccinated before entering Nepal. In case you don't fall under this category you have to take a Covid Test after entering Nepal and stay in quarantine until the result comes Negative. In the present scenario, it might take anywhere between 12-48 hrs. for tests and results here. Keeping that in mind you shouldn't worry too much about your safety but cherish the decision to uplift the old quarantine rules.
A sixteen-point notice was released soon after including the updated rules and guidelines to travelers entering Nepal. Here is the summary of everything you should know.
The Visa rules stay the same as in you will have to acquire a visa before entering the nation from the Nepalese consulates in your country.
For Vaccinated travelers, a visa on arrival (VoA) is provided after a quick health checkup.
The following documents are compulsory to be with you before entering Nepal: –

A negative PCR report, taken not before 72 hrs. from the timestamp of your flight.
Proof of Covid-vaccination (certificate) or the pre-acquired visa or the approval letters and documents for your visit.
Health Insurance covering emergency search, rescue, and treatment during your travel

For unvaccinated travelers, you have to take a PCR test as soon as you enter Nepal. Until the results come negative he/she/them must stay in quarantine before commencing their travel further in Nepal.
For mountaineers, a separate permit is to be requested with mandatory insurance for COVID.
Both trekkers and travelers in Nepal must follow the safety guidelines and travel responsibly throughout their time in Nepal.
Additionally, the Nepal Government has also pledged in focusing more resources towards completely recovering tourism in Nepal. This assures even better tourism experience and assures in maintaining the standards in other tourism-related fields here.
For anyone planning to visit Nepal anytime soon, this notice has provided the freedom to carry on traveling in Nepal without much hindrance. Therefore, keeping yourself safe and healthy, step out for your adventure in Nepal now and enjoy the bliss of culture and nature once again.
---