Tibet Travel: Exploring Possibilities, Accommodation, and Safety
22 May 2023 Asia Experiences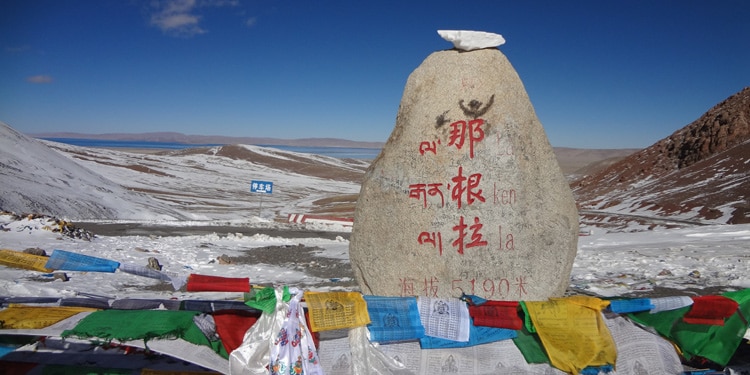 The Roof of the World 'Tibet' is a vast region in China encompassing a significant portion of the Tibetan Plateau. It lies in the Himalayas at an average elevation of 4,380m. Indeed, it is the highest region on Earth. The World's Tallest Mount Everest is the highest point in Tibet. Nestled amidst the Himalayas, this fascinating region boasts breathtaking landscapes, towering snow-covered mountains, tranquil lakes, and vast grasslands. Tibetan Buddhism, ancient monasteries, and vibrant festivals add to the spiritual aura of the region. An overland tour to Lhasa, Tibet is not to be missed. Tibet is undeniably an attractive destination for those who seek to discover its unique heritage, remote vistas, and the invincible spirit of its people.
From April 2023 onwards, Tibet is open to all International tourists. However, prospective travelers may still have some inquiries regarding their Tibet travel. To assist you, we have compiled answers to essential queries that can prove beneficial in planning your trip to Tibet.
Is it Possible to Travel to Tibet in 2023?
At present, traveling to Tibet is possible and easy with four available options to reach the region.
Enter Tibet from Mainland China and exit from China
Enter Tibet from China mainland and exit from Kathmandu (Nepal) via Gyirong Border
Tibet Entry from Nepal and Exit from China mainland (Beijing/Chengdu/Kunming etc)
Enter Tibet from Nepal and Exit from Nepal
For further detail, click here:
https://asiaexperiences.com/nepal-tibet-tour/
https://everestnepaltours.com/nepal-tibet-tour/
How is the accommodation in Tibet?
Accommodation options in Tibet are different depending on the level of development and location. The accommodation facilities in major cities like Lhasa and Shigatse include luxury hotels to budget-friendly hotels. Accommodation options are limited in remote areas such as Namtso lake, Tingri/Shegar, Rongbuk Monastery, or to the EBC route during treks or visits to rural regions. Guesthouses or locally 3 star hotels are means of accommodation with basic but comfortable facilities with attached bathroom. If you are traveling to Tibet via Nepal, there is also accommodation options from budget-friendly to luxury hotels. It is best to book accommodations in advance, especially during peak travel seasons, to ensure availability and meet your preferences.
How safe or secure is Tibet to travel?
Tibet has implemented strict safety measures and new regulations to ensure a secure and safe travel experience. After a considerable hiatus, Tibet has reopened to all travelers with the government taking comprehensive measures to guarantee the safety of visitors. Travelers can confidently visit Tibet as the government ensures a safe travel environment in Tibet.
How are the Road conditions in Tibet?
As of now, there are only 2 ways to reach Tibet via China mainland or Kathmandu, Nepal (by overland). If anyone is planning to travel to Tibet via Nepal, the road conditions are good but with some gravel and dirt roads and single lanes from Kathmandu to the Tibet border. The rest of the roads are well-paved, which ensures travelers a comfortable road journey.
How are transportation facilities in Tibet?
Travelers can travel to Tibet via airways or railways. Both airways and railways are very safe means of transportation. The pilots are experienced and the aircraft is well-maintained, if you plan to travel via airways.
Tibet trains to Lhasa are another best means of transportation providing both comfort and security. These trains are equipped with police officers onboard to ensure passenger safety. Additionally, they offer convenient services such as soft sleeper cabins and lockable doors, enhancing the overall travel experience.
Is altitude sickness a concern for travelers?
Altitude sickness is a concern of every traveler but not completely dangerous. Since Tibet is at an average elevation of 4,380m, there is a possibility of altitude-related health issues. But, need not worry as it is preventable.
The common symptoms of altitude sickness are headache, nausea, dizziness, fatigue, and shortness of breath.
Some precautions to mitigate the risks of altitude sickness are as follows:
Take proper acclimatization rest and allow your body to adjust to the high altitude.
Spending a couple of days in a lower altitude before heading to higher regions.
Stay hydrated and drink plenty of water.
Eat a balanced diet and avoid salty foods, alcohol, and smoking.
Take it easy during the first few days of your trip and avoid over-physical exertion.
Take prescribed medication or consult a guide if necessary.
Pay detailed attention to your body and be mindful of any symptoms.
Most importantly, be prepared and take necessary precautions beforehand by consulting with health experts or guides before traveling to Tibet. This is the best way to enjoy a safe and pleasant trip in Tibet.
What are the provided safety precautions or facilities to prevent altitude sickness during our Tibet Tour?
The safety precautions or facilities to prevent altitude sickness during Tibet Tour are:
Overland Tour is completely on the vehicle, so there is less probability of getting exhaustion or tiredness.
Availability of oxygen cylinders in each vehicle in case of emergency or unforeseen events.
The overland road route is well-planned with the itinerary so that travelers can experience a balanced level of altitude gain. This further helps to prevent altitude sickness. Trip Route Altitude Gain: Easy-Medium-High
The team of experienced guides is on standby to look after the traveler.
---