How much does a Bhutan Trip Cost 2022/2023?
4 Sep 2022 Asia Experiences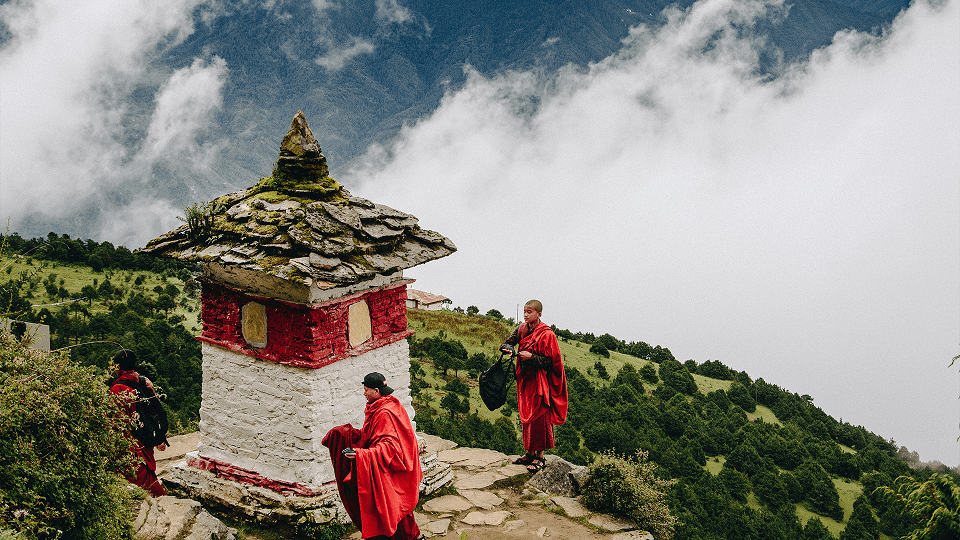 If anyone planning to visit Bhutan, they may have so many queries relating to the overall cost trip to Bhutan. Below we have listed some possible queries with suitable answers that may help to pacify your curiosity regarding Bhutan trip cost in 2022/2023 after the COVID-19 pandemic.
How much does it cost to stay in Bhutan for a day?
It costs starts from USD 350 and more than that to stay in Bhutan for a day. It depends on the spending capacity of the traveler. Based on 3-star hotels, the approx. tour cost is USD 350 inclusive of the Sustainable Development Fee (SDF). The overall cost including monument and museum fees per day costs around USD 370 to 390. Besides these costs, travelers have to pay extra for their extra personal expenses like shopping, tips, alcoholic/nonalcoholic beverages, the number of monuments they visit, outdoor activities, etc.
What is the cost of the tour to Bhutan?
The overall cost of the tour to Bhutan is discussed below:
If travelers tour around Bhutan with basic but comforting amenities with 3-star hotels,
Per day cost starts from USD 370 including SDF and monument fees.
If travelers tour around Bhutan with all luxurious amenities (accommodation & meals),
Per day cost starts from USD 650 including SDF and monument fees.
How much does Bhutan charge for kids?
As per the new tourism policy, SDF charges USD 100 per person per night for kids between the age group of 6 to 12. For kids below 6 years, No SDF requires. So, travelers planning to travel with kids can get a certain percentage of benefits in SDF, and no charge for monument & museum fees for kids below 6 years.
How much does a Bhutan visa cost?
The Bhutan Visa cost is USD 40 per person. No Visa requires for Indians and Bangladeshis. A quick reminder that a Visa Clearance for travelers is mandatory before the Bhutan Trip. The Visa process is done by authorized tour operators and sent to you via email/printed copy. When you arrive at Bhutan airport/border, you must have this paper visa.
Is Bhutan cheaper than Nepal?
No, certainly not. The Bhutanese Government has imposed a new implementation policy on travel fees that makes Bhutan expensive. Bhutan's sustainable development fees (SDF) is USD 200 per person per night and it doesn't include hotel, guide, vehicles, food, entrance fees, etc. For the idea of Nepal tour cost, you may visit here.
How much does a Bhutan trip cost for Indians?
For Indians, it is cheaper compared to other nationals of the world excluding Bangladeshis. For Indians and Bangladeshis, the SDF charge is INR 1200. Other costs like hotel, meals, sites visit, and vehicles depend on the traveler's interest.
Is Bhutan cheap from India?
The Bhutan vacation tour is cheap if you enter via the Land Borders of India. The airfare rates may slightly vary as per the travel destinations. But, the airfare rate is expensive. So, those travelers wanting to travel to Bhutan at a low price can visit via the Land Borders of India. It costs cheaper for travelers traveling from the North-East India border to Bhutan by road. The Bhutanese government's Immigration Office which is situated at the border city Phuentsholing issues an Entry Permit. But you must have an Indian Visa before traveling through India. Indian and Bangladeshi Travelers can enter with their valid Passport or Voter ID without a Visa.
How much does it cost to travel from Bangkok (Thailand) to Bhutan?
Bangkok to Bhutan airfare costs approx. USD 480 for one way. Hence, before traveling to Bhutan, consider checking the airfare rate properly. It is the best way to travel to Bhutan via Bangkok or via Kathmandu.
Due to the bad weather, flights especially to Bhutan might delay or postpone sometimes. It is for your safety, so it is wise to allow at least 24 hours of transit time before the flight to your home (better to stay overnight in Kathmandu or Bangkok, or New Delhi). If delayed/postponed your flight timetables are updated on the websites of the respective airlines (Druk Air or Bhutan (Tashi) Airlines).
Is there a fee to visit Bhutan?

Yes, there is a fee to visit Bhutan. Travelers require to pay a VISA fee, Sustainable Development Fee (SDF), Tour operator fees, and Museums and Monument Fees.
How can I go to Bhutan cheaply?
As there is a proverb, where there is a will, there is a way. We have many ways to travel to Bhutan cheaply. It is well-known fact that Bhutan travel has become expensive due to the implementation of its new policy in 2022.
Some key points are as below to travel to Bhutan cheaply:
Plan your budget and manage expenses
Minimize travel days to Bhutan
Consider Staying in 3-star hotels
Visit the most popular landmarks only
Less priority for shopping
Limited or No extra expenses
Travel via Land Border
Are flight charges included in the Bhutan tour package?
No, flight charges are not included in the Bhutan tour package. Besides, the following things are also not included in the Bhutan tour package; Visa Fee, Alcohol and other drinks, Travel Insurance, Tips for guide and driver, etc. However, tour operators assist you to book and purchase your Bhutan tickets separately.
How will I pay for my Bhutan tour package booked with you?
Bhutan tour package booking is easy and simple. First, we collect all required information and approve the itinerary. Then, you must deposit a certain percentage of the advance payment. We apply for Bhutan VISA and arrange for all Travel Permits, hotel bookings, and other necessary things. You must deposit the remaining payments after receiving the confirmation invoice. All payments are done through a secured online payment platform or via bank transfer (SWIFT transfer).
We book and look after all your travel-related documents on your behalf. Here, at Asia Experiences you are in good hands and we are a trusted and authorized travel agency.
---