Traveling in South Asia after COVID Pandemic
12 Mar 2021 Asia Experiences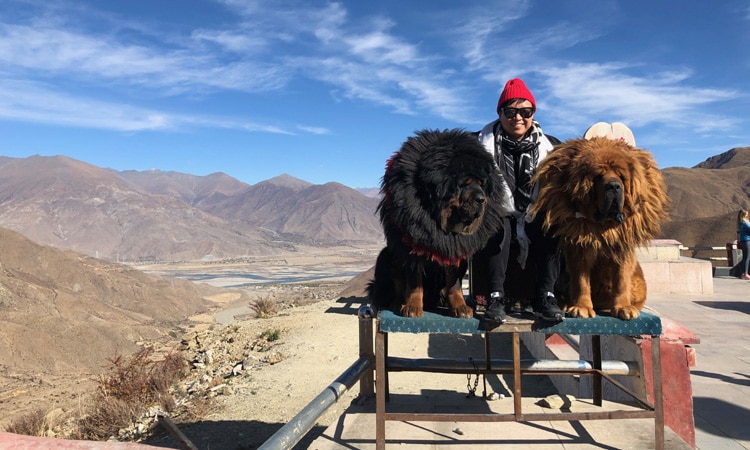 Pandemic has paused travel around the world for some time now. Once it looked that the damages to the tourism industry were irreversible. But it has been recovering steadily. The start of 2022 indicates to recover over 50% of the industry. It will take some time to re-establish but traveling in Asia looks promising once again.
Although there are few interruptions and exceptions, Asia has opened its doors for controlled Tourism. Mentioned as the 'new normal' changes are bound to happen. But, not drastic enough for travel-loving individuals to stop their journey. But, get ready for traveling in South Asia after COVID Pandemic with new normal.
Different surveys conducted have shown that most of the frequent travelers in the world have said 'Yes' to resume their travel. Most probably around the time of Late 2021 to early 2022. These data show that the mindset has not changed to explore and experience new things. But a hint of doubt is there which will clear as soon as the Pandemic comes under control. We focus on South Asia in this article and some other Asian destinations. You can plan for the best time to visit here or simply get the idea of changes and updates here.
Traveling in South Asia: The Reality Check
South Asia has eight nations. We have categorized them into three classes by analyzing different factors for Travelers. Comparative to other regions of the world, there are varied pandemic conditions in these different countries. The first category signifies 'not recommended'. The second representing 'Travel with Caution'. And, the last category as 'Safe to travel'. Stats don't convey the travel situation and the reality of traveling here. Here we give you a brief detail about traveling to South Asia.
Afghanistan and Pakistan fall under the first category. They are defined as the rising destinations for tourism in this decade. These two nations were in two different scales of impact by the Pandemic. However, there is positive news arriving from these countries. As the travel to these destinations resumed officially. Nonetheless, we suggest you make your plans here after few years. This is primarily because tourism is not developed to that level and the pandemic didn't help in these cases here.
Bangladesh, Sri Lanka, and India fall under our second category. Travelers can choose the tours here but it is not very wise to neglect the safety precautions. Both Bangladesh and Sri Lanka have seen a drop-down in the numbers of Covid cases and many places travel has resumed as well. India on the other hand is recovering quickly too from the extreme breakout a few months ago. Taking your safety as the priority we will still urge visitors at the end of 2021 or beginning of 2022 to travel with safety precautions. For India traveling, adventure, and tourism will be much more likely to get natural soon. The same can't be said about the others. So, Travel responsibly and do your part as a traveler while visiting these nations in South Asia.
Bhutan, Maldives, and Nepal falls under the top travel selections in South Asia after the Pandemic. This is after monitoring the present situation. Maldives and Nepal are close to returning to normal and tourism here is soon to thrive after the restart. Similarly, Bhutan has time and again been praised for its strict preventive measures during the pandemic. These three nations might be the safest places to visit as well as with epic experiences in Asia after the Pandemic. Booking a tour or trek here now is great and doable. But if you want to wait for a while the period at the end of 2021 or even early 2022 will be absolutely fine. We recommend you include these countries for a relaxed travel vacation.
South Asia has long been an underrated Travel destination before the pandemic. This brief pause here has damaged the local economy but the quality in management and tourism development is clear. 2021/22 is as goods it gets for travelers in Asia. We recommend south Asia for your vacation following this tiring pandemic.
Southeast Asia is not far Behind: Changes and more for 2021/22 travel
Southeast Asia was one of the major travel hubs in the world before the Pandemic. It is no surprise that the tourism industry here was worst hit by the restrictions. However, due to several efforts, Southeast Asia has one of the most admirable controls of the virus and travel as a whole. Southeast Asia was the first of the bunch to allow bubble traveling. It was never completely shut down for outsiders. Apart from the travelers from few nations almost every country here is welcoming tourists for 2021.
The safest of the bunch, if you want to travel very soon, will be Laos, Cambodia, Vietnam, and Myanmar. These countries have some of the perfect sites for travelers for safe traveling. Southeast Asia is popular for a lively and sometimes over-touristy destination. But, the above-listed nations handle the travelers effectively. The same cannot be said about Thailand, Indonesia, and the Philippines. It is wise for travelers to at least give some months of breathing space before visiting here. The perfect time here as per our recommendation will be just before the next summer travel season. Singapore and Malaysia sit in between and you can have a cautious approach if you are traveling here soon.
Something to look forward to
The Pandemic was not all negative and bad for the Tourism and Travel industry. Among all these gloom and restriction here are some positives that we can thank the travel ban for. Some of these are especially in the case of Asia.
1. The leap in quality
The first positive in everything is the overall rise in quality of travel in Asia. Unlike Europe and the American continents, some can state that several developing Asian nations had below-par travel services. The developed countries on the other hand had few concerns about over-tourism. Travelers can expect a leap in quality as most countries can improve and somewhat invest in tourism.
2. Several destinations getting the proper recovery period
In the case of almost every natural destinations in Asia, the components have recovered. The environmental conservationists have stated that the pandemic and travel restrictions have helped in several recoveries around the world. Similarly, other kinds of sites have benefited from this up to some extent as well.
3. Travelers have more time to research, surge in new travel regions
With all the time in hand, travelers have benefitted in planning and selecting their next destinations better. Some studies even showed the growing number of new travelers to different parts of the world. Staying inside your home is not fun forever, this time just after the pandemic is one of the best times to be at the places you have longed to visit.
4. Safer and sanitized approach to Travel and hospitality
A healthy and sanitized environment might be the biggest positive impact on the travel of this pandemic. It might be simple as using sanitizers in different stops and establishing hand-wash stations. Similarly, there are many cases even implementing a full system and training the people for safer cleaner service. To a certain degree these habits are here to stay, hence, will be beneficial for us all.
5. Tourism is supported and focused more than before by several governments
The importance of travel and tourism in the global economy highlights more than ever now. After health, it has been the sector in talk and much of the results are looking great for us travelers. Tourism is getting deserving notice by the government all around the world. We can see the exciting changes after the pandemic is gone.
6. Better Management towards a more sustainable tourism Development
Several types of research and studies have commenced during this pandemic striving for more sustainable tourism. It was always the topic of discussion but the importance is now clearer with the pandemic.
Like South, Asia Southeast is never far from some fantastic destinations closer to nature and full of adventure. It might just be what everyone needs after this pandemic. Be sure to ask the representative in any of the countries before you visit. From our studies, we pinpoint the last months of 2021 as safe and perfect for traveling your next vacation. Book your tours and prepare to create the next chapter of your travel diary after the Covid pandemic.
---