Hidden Gems in Asia: Tour of Nepal, Bhutan, Tibet, and Myanmar
2 Apr 2019 Asia Experiences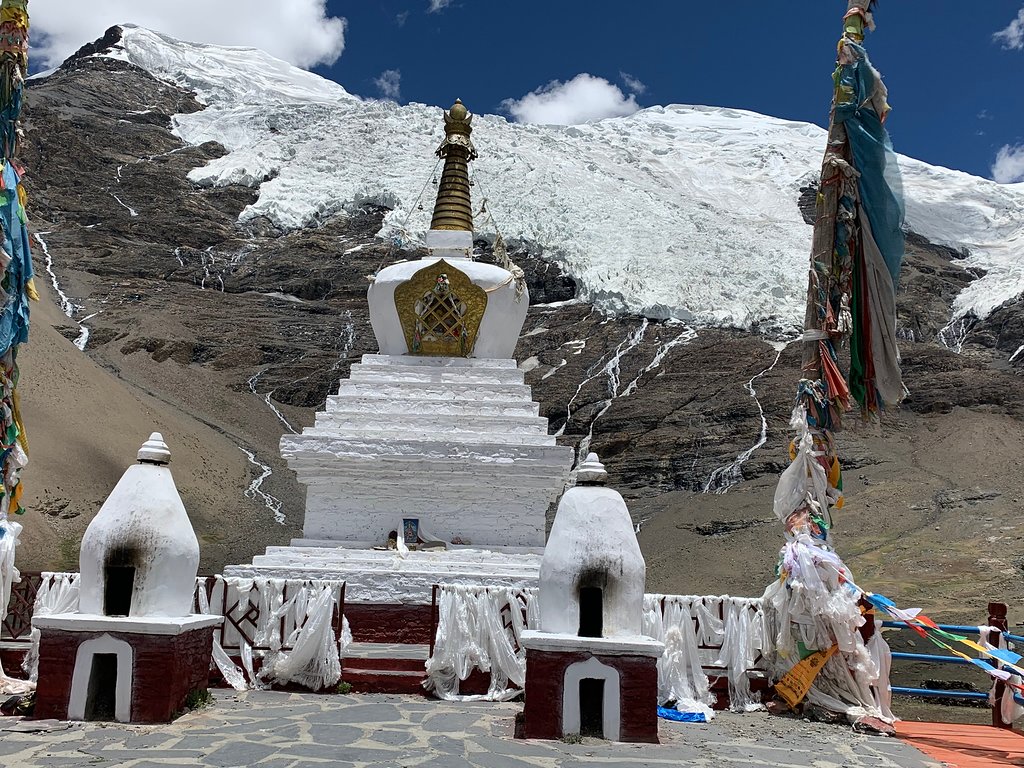 As a travel-loving couple, my husband and I love to travel to new places and know the people better. We have been thinking for a vacation here for a year, and my meeting in Hong Kong proved to be the perfect time for it. We have heard a lot about these countries, but I didn't know then what I should expect from this Asia vacation. 
I sought after some of the travel service providers and through some prior visitors found Asia experiences. After some interrogation, I was both amazed and pleased with the itinerary of Nepal Tibet Bhutan & Myanmar they prepared for us. We decided to go a bit off the general trek route, and they were happy to customize an ideal one too. The decision of choosing Asia experiences along with some hidden gems in Asia proved to be the best one as we were able to make the most of this mesmerizing trip with their assistance in this tour.
We arrived at TIA airport Kathmandu straight from our hotels in Hong Kong. I was personally happy after Asia experiences stepped out of their services and provided us with the flight services to TIA too. After a five hour flight from Hong Kong, we went straight to our hotel Shanker. Tired and happy we rested here after a welcome drink. I must tell you the tea here won't disappoint as I loved and also brought some back to my home.
Kathmandu: The city where every street reflects the culture
Day two started well with our favorite tea and a short tour of Thamel. We met our guide Rajan who took us to the Pashupatinath temple. Throughout the drive, he calmly tried to explain our queries about the places we will visit today. The temple was majestic and beautiful, and we were moved by the Hindu cremation in the riverbanks nearby. Rajan was also kind enough to prepare us with some of the new norms in some of our destinations today. We also visited the Boudhanath stupa before heading towards Bhaktapur today.
We enjoyed the architecture and wood carvings here, and the Palace square was amazing too. Our hotel in Kathmandu was an ideal one with great hospitality and services as well.
Nagarkot – the place I will visit again
Day three started the Khokana- Taudaha flat hike proved to be the best of our visit to Nepal. In the villages and settlements we passed today, we found the purest of hearts and smiles welcomed us here. The hike was perfect for us as we witnessed many things in our short and easy walk. Then, we drove to the hilltop village of Nagarkot. After reaching there, we check in hotel and straight to the view tower at the top for sunset view. The endless sceneries of the hills, vast fields, and the snow-capped mountains are still intact in our memories and photographs. As told by Rajan(our guide), we had a long and every part of it was worth our time.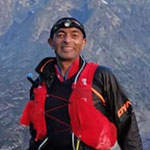 The Tibet flight: the haste to Lhasa
After the visit to the Palace plaza of Kathmandu, we planned to fly to Tibet. Due to the limited time, our visas to Tibet were delayed. We weren't sure even a couple of hours before that our flight visas would arrive in time. I will give all the deserved credit to the staff of Asia experiences who went to the embassy and made that all happen as a miracle. Alas, we were relieved and knew that choosing Asia experiences was the right decision again. It was indeed one experience of adrenaline rush and nervousness.
The tip of choosing the left side of the plane by Mr. Umesh was a boon as we flew over the Himalayas to Tibet.
Altitude sickness, not a chance with these sceneries and mystical views.
I will be honest that some of the destinations in Tibet made us scared because of their altitude. One can expect altitude sickness over 4,000 meters, and we did research a lot about it before our visit. I even asked for extra arrangements to avoid sickness. We certainly didn't expect that on our four days here that we hardly will get even the slightest symptoms of altitude sickness. Is it a miracle or just the beautiful sceneries the question that I ask every day to myself till date. To end our day we drove to Lhasa and the beautiful Xin Ding hotel.
Lhasa- more than what the internet offers
Day five started with sips of Tibetan tea in our beautiful hotel. We met our guide Tashi and headed out for our Lhasa tour. The amazing landscape peeked from our hotel room every day here. We had heard of Potala Palace for many years and being there was an equally promising. The beautiful halls and antique decorations here was a treat. The Sera monastery visit and the Jokhang temple were spiritually and culturally wonderful.
Day six and seven made us familiar to Tibet and Tashi our amazing guide made sure that we didn't miss a place of significance in Tibet. The legendary and historical Drepung Monastery showed us what significance Buddhism holds in the roof of the world. The Norbulingka  Palace was surprisingly beautiful as well, and we spent a lot of time in the gardens here. Hotel Xing Ding near Barkhor Street was an ideal place to do quick evening tours and Souvenir shopping.
Just can't get enough of Kathmandu
Day seven was the day to soak in the amazing natural views of Tibet and fly back to Kathmandu. We bade farewell to Tashi and had a scenic mountain flight to Nepal. We visited the Swoyambhunath temple straight out without wasting any time. I was amazed at the devotees, and the monkeys lived in such harmony in the temple. We then drove to Patan and Kathmandu palace square. The Palace squares have always amazed us, and I loved to spend some more time in these Places. My favorite places were the Kumari temple, Bhairab statues, and the beautiful Krishna temple.
Smile and hospitality in the Land of the Thunder Dragon
Day eight was an exciting one for us as we were going to the nation of Bhutan. The flight took off in time from TIA to Paro. The views of Everest, Kanchenjunga and other majestic mountain ranges embedded our hearts from the flight. We were received by our guide Ugyen, a great guy who helped us a lot during the trek. Then, we took a scenic drive from the hilly farmlands to the capital Thimphu. We passed through beautiful scenic roads and over Tachogang Lakhang taking photos before reaching Thimpu. We rested for a while at our iconic Gakyil hotel and took an evening stroll of Thimphu.
Day nine and ten packed with the visit to the historically, culturally, and architecturally beautiful sites consisting of the Dzongs, temples, and monuments in and around Thimpu, Punakha, and Paro. The Tashicho Dzong and Chimi Lakhang gave us an amazing architecture, and Ugyen narrated the past and present significance of these places. The weekend market was my personal request to be put in our itinerary. It was worth our time as we learned the lifestyle and culture of Bhutan as a whole from these markets. The historical Punakha Dzong and the temple of fertility in Punakha reflected a part of Bhutan itself. The Bhutan Mandala Resort we experienced the Bhutanese hospitality and a taste of Bhutanese art.
Taktsang Monastery- A hike worth thousands of steps to a piece of heaven
Day eleven in Bhutan was a highlighted part of our itinerary. We knew the hike would be a tough one for us, but Ugyen assured we would do it anyway. The magical view from the Taktsang Monastery was magical and unbelievable. The refreshing breeze and small breaks in our hike made it easier than it appears generally. The place was everything else from all the others we have visited on this tour. The hike, as well as the monastery, was a memorable part of this whole central Asia tour. After returning, we rested for a bit and headed out to visit the National Museum of Bhutan and Paro Dzong in the heavenly Paro.
Unleashing the traveler inside us: entering breathtaking Myanmar
We departed from Bhutan to Bangkok in our day twelve of the tour. There, we had a brief time to spare in Bangkok. We then took a second flight to Yangon, Myanmar. Our guide Mimi welcomed us and received us at Yangon airport. We were pretty tired, so we gulped in some light dinner and made our way to the bed in Hotel Green Hill.
Day second in Myanmar was well spent as we flew to Bagan over the dense forests and beautiful riverbeds. The countless pagodas and shrines here gave me the feeling of being in the larger version of Angkor Wat. We selectively visited temples and pagodas aging more than two centuries here to know the medieval history of Myanmar. Among many others our favorite and highlighted Shwedagon Pagoda glittered and shone over our heart. On our day 14, we flew to Heho and started our Kalaw trek.
Kalaw trek: Pristine amongst many short treks of the world
The Kalaw trek caught us with surprise as we got more than we had expected multiple times over in this trek. This trek took us to the wilderness and gave us the opportunity to witness the real Burma. The villages in the foothills of the Mountains took us from plain farmlands to lush vegetation and from there to the Village homestay in the way. We met many indigenous people of Danu, Palung, and Pao tribes. Some of them also tried to communicate with us with their smiley faces while others waved and offered us a seat. The experience of stepping over our comfort zone and staying in the village Homestays was valuable too. We walked many miles enjoying nature and locals before reaching the Shan village.
This next day Lake Inle was the host, and we enjoyed the small ferry and boat ride to the floating market and the other attractions here. The view of the mountains reflecting in the clear water of Inle was heartwarming. In the Banks of Inle, we visited Phyang-daw-oo Pagoda and Ngaphekyaung temple. The whole journey leads us to know the tribal part of Myanmar and their unique culture better. The Inle View point hotel (This is my choice at Inle) has best hospitality and services with beautiful views of Inle Lake.
As our last day in Myanmar, we drove back to Heho then flight to Yangon and visited some of the places here. We then took a flight viewing the Pagodas to Yangon city. In our Spare time, we tried riding ferries and taking local trains to visit King Thibaw's Lion Throne. We returned to Yangon and took a flight back to Los Angeles parting with Mimi.
The best things happen unexpectedly, don't hesitate just go where your heart takes you
Overall, this trip (Combination of Tibet Nepal Bhutan & Burma) is among the best of many which we have done in our lifetime. As a traveler, I trusted Asia experiences for making the itinerary of my suggestions, and they have put an absolute beauty to me. The hotels were welcoming and well facilitated. I suggest you try some of the homestays for authentic local experiences which were also an available option in this tour.
If you are still thinking about a visit in these destinations, don't step back as these beautiful nations never fail to deliver. The guides were the one who made this whole trip alive and smooth. Rajan (Nepal), Tashi (Tibet), Ugyen (Bhutan), and Mimi (Myanmar) we will remember you for a long time to come. At last, we will love to thank Asia experiences for aiding and assistance in this tour as the best was possible only because of your incredible efforts. Travel and take your next step to explore the world more.]
---