Worth Visiting South Asia and South-East Asia Tourist Destinations
30 Jul 2023 Asia Experiences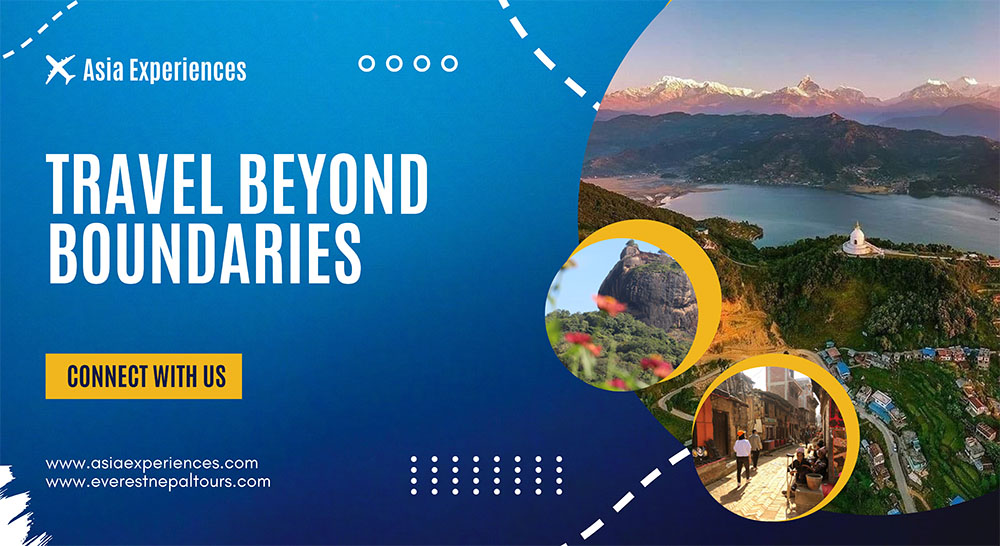 Embark on a mesmerizing journey through South Asia and Southeast Asia, where ancient traditions and modern marvels meet. Explore India's rich culture, Sri Lanka's stunning beauty, and Nepal's majestic Himalayas. Discover Myanmar's sacred temples, experience Laos' peaceful charm, and uncover Bhutan's hidden treasures. Enjoy Bangladesh's vibrant heritage and explore the spiritual sanctuaries of Tibet. Here, we present a list of worth visiting South Asia and South-East Asia Tourist destinations along with Frequently Asked Questions (FAQs). To guide you in planning your journey and making the necessary preparations for a memorable trip to these exotic destinations.
Is Tibet a tourist destination?
Yes, Tibet is an amazing tourist destination with its mesmerizing landmarks Potala Palace, Norbulingka Palace, Rongbuk Monastery, etc. Tibet is on the wish list of many tourists for its attractions, local cuisine, friendly locals, and spiritual significance.
Is Tibet worth visiting?
Yes, the Roof of the World, Tibet is worth visiting because of its realness, deeply rooted ancient culture, rich history, and its spiritual practices. Some of the beautiful landmarks in Lhasa, Shigatse, Dingri, Ngari, towering peaks including Mt. Everest, Buddhist monasteries, and crystal clear lakes make Tibet a worthy destination. Besides exploring these magnificent sights, immersing yourself in the local lifestyle, relishing authentic Tibetan cuisine, and connecting with the warm-hearted locals will grant you supreme and deep insights into the spiritual essence of this enchanting land.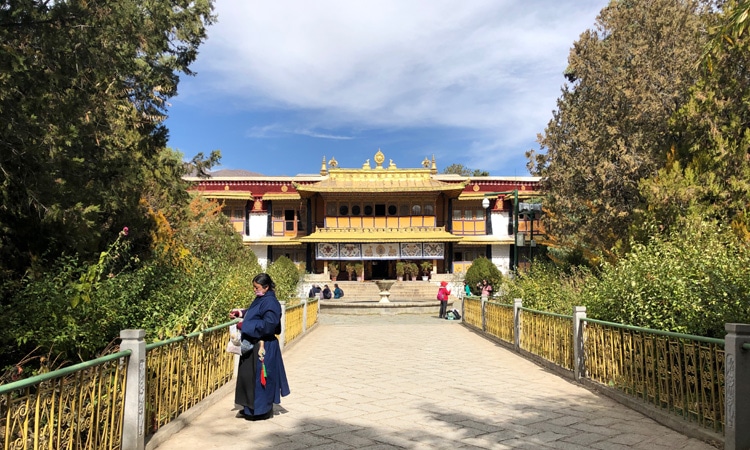 How to have a great Tibet tour?
To have a great Tibet tour, firstly you require choosing a trusted Travel agency, careful planning, adherence to travel regulations, and being mindful of the region's diverse cultural heritage and unique geographical features. Besides this, consider the following things:
Obtain Necessary Permits
Choose the best season to visit
Respect Local cultures
Acclimatize properly
Stay flexible
Follow the guide's guidelines strictly
We, Asia Experiences arrange and provide the necessary travel guidance for your memorable Tibet tours. Connect with us for further details.
Is Bhutan tourist friendly?
Yes, Bhutan is tourist friendly as the people living here are warm and hospitable. The nation's strong cultural heritage and deep-rooted traditions raise an environment of harmony and respect. Also, of its tourist-friendliness, it is one of the safest nations to travel to.
Is Bhutan a tourist destination?
Yes, Bhutan is a popular tourist destination known for its unique culture, stunning landscapes, and sustainable tourism approach. Visitors can witness a distinctive and authentic travel experience. It is a perfect destination for travelers seeking an authentic and enriching journey.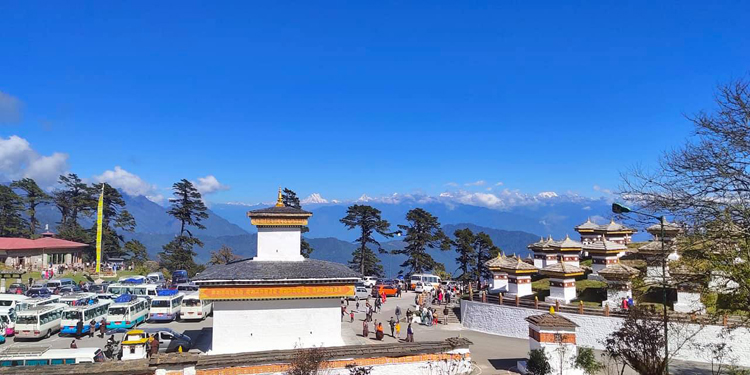 Is Bhutan good for tourism?
Yes, Bhutan is an excellent destination for tourism. Bhutan's rich culture, mesmerizing heritage, aesthetical artistry, superb landscapes, greenery, and majestic mountains with a sustainable tourism approach make it stand out as a good nation for tourism.
Why do tourists visit Bhutan?
Bhutan is one of the safest, happiness, and most peaceful nations with unique culture and amazing landmarks. Many tourists visit Bhutan because of its sustainable tourism where they can experience warm hospitality, and visit unique destinations such as Tiger's Nest, Dzongs, etc. with breathtaking landscapes. The joyous interactions with ever-smiling locals and indulging in the delicious flavors of locally grown foods add an extra layer of delight to your Bhutan experience. Bhutan is a complete tourist delight destination as the government's law is also tourist-friendly ensuring safety and security.
Is Sri Lanka tourist friendly?
Yes, Sri Lanka is a tourist-friendly nation popular for their hospitality. They warmly welcome the tourists and make them feel comfortable during their stay. With friendly locals, tourists can explore diverse landscapes, pristine beaches, lush tea plantations, ancient historical sites, and abundant wildlife and create memories.
Why Sri Lanka is a Tourist Attraction?
Sri Lanka is a tourist attraction due to its rich cultural heritage, vibrant festivals, pristine beaches, tea plantations, and national parks. Not only has this, but the delicious cuisine with comfortable accommodation, good hospitality, and services with knowledgeable guides and friendly locals also made it a must-visit tourist attraction.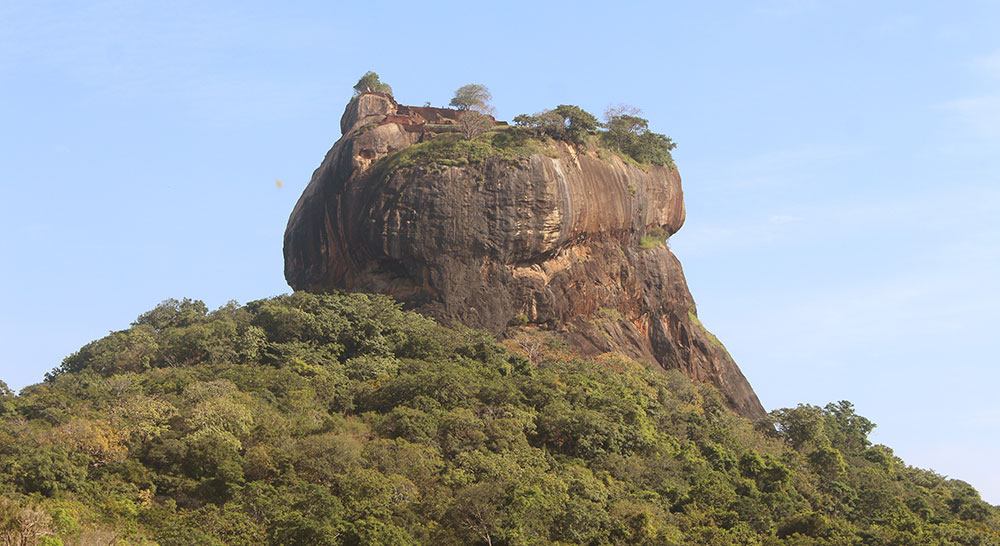 Is Sri Lanka good for tourism?
Sri Lanka has a rich heritage with its ancient historical sites such as Sigiriya, Anuradhapura, Dambulla, etc. where tourists can see mesmerizing attractions. Besides these historical sites, natural wildlife adventures, pristine beaches, green tea plantations, and colorful festivals are other major highlights. Sri Lanka's government actively promotes tourism and has developed a well-established industry with abundant accommodations, dining options, and transportation services to cater to travelers' needs. Thus, the improved tourism infrastructure is an indication that Sri Lanka is good for tourism.
What are worthy things to explore in Sri Lanka besides places?
Sri Lanka's delightful cuisine (Asmi, Fish Ambul Thiyal, Kiribath, etc.), made from locally grown crops cultivated through traditional farming methods is a true culinary treasure. As tourists embark on their journey to explore the rich flavors of the country's dishes and immerse themselves in its pleasant locales, they will witness the sincere happiness shining on the faces of the Sri Lankan people, who take immense pride in sharing their heritage through food and places.
Is Nepal tourist friendly?
Yes, Nepal is a tourist-friendly nation renowned for its warm hospitality and welcomes tourists with open arms. The country's majestic mountains, rich cultural heritage, stunning landscapes, serene lakes, and vibrant festivals provide an authentic and captivating experience. Wherever tourists travel in Nepal, they will encounter friendly and supportive locals, as all Nepalese are known for their welcoming and friendly nature towards visitors/tourists. Nepalese hospitality reflects a strong belief in sharing and caring. Tourists can savor authentic local foods while enjoying warm interactions with curious and friendly locals, showcasing the country's rich cultural diversity.
Is Nepal a good tourist destination?
Yes, Nepal is a good tourist destination that attracts visitors with its rich cultural heritage, breathtaking landscapes, and majestic Himalayas. Nepal offers adventure enthusiasts abundant opportunities for trekking and mountaineering, including iconic routes like the Everest Base Camp and Annapurna Base Camp treks. With 8 mountains above 8000 m, from Everest to Annapurna, it's a mountaineer's delight while aspiring climbers can explore numerous peaks above 6000 m. With a diverse range of choices, Nepal offers cultural delights in cities and natural wonders beyond the valley, making it an ideal choice for all types of travelers.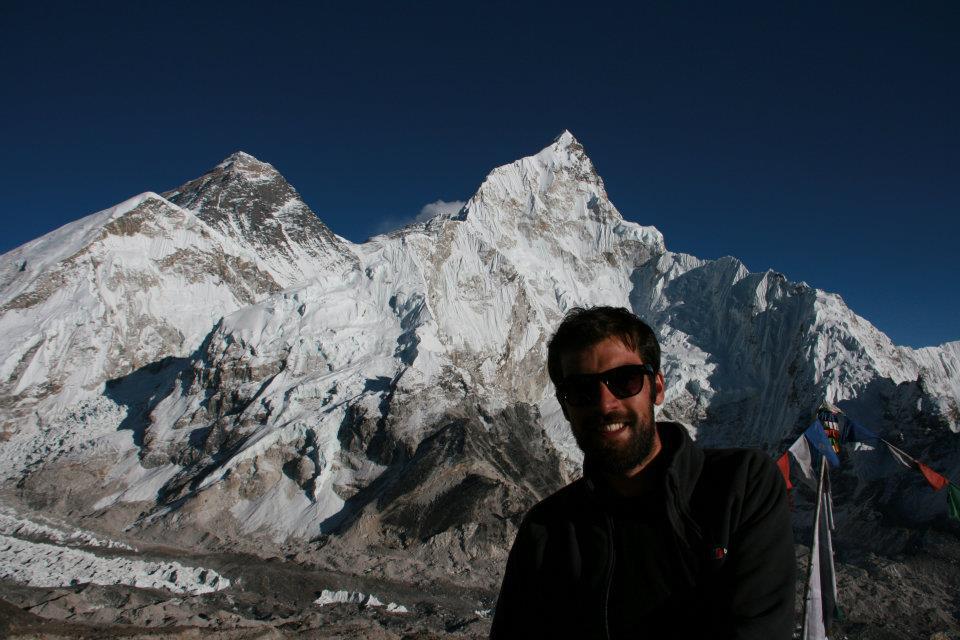 Why do tourists Visit Nepal?
Tourists visit Nepal for various experiences, with mountaineering and trekking being primary attractions in this trekker's paradise. The breathtaking Himalayan landscapes, including Mount Everest, attract adventurers seeking thrilling challenges. Nepal, being the birthplace of Gautam Buddha, draws numerous visitors from around the world each year. Additionally, the country's rich cultural heritage, ancient temples, and vibrant festivals provide a unique and authentic experience. Nature lovers are drawn to wildlife safaris, while the warm hospitality and friendly locals enhance the charm of this diverse and fascinating destination.
What are the reasons to visit Nepal?
Nepal offers numerous compelling reasons to visit, including its majestic Himalayan landscapes, rich cultural heritage, vibrant festivals, adventure opportunities, national parks, authentic local cuisines (Dal-Bhat, Thakali, Bara, Yomari, Nepali Momo, Laphing, Khapsi, etc.) warm hospitality, and spiritual retreats. Nepal's diverse and appealing attractions provide a wide range of interests, ensuring a memorable and enriching travel experience for every visitor.
Is Bangladesh tourist friendly?
Yes, Bangladesh is gradually developing as a tourist-friendly nation with a focus on promoting tourism and enhancing infrastructure. Tourists can witness diverse landscapes, ranging from lush greenery to serene beaches, mangrove forests, and cultural and historical sites, and participate in amazing festivals that give unique experiences.
Is Bangladesh worth visiting?
Yes, Bangladesh is a promising destination worth visiting, boasting beautiful landscapes, good infrastructure, and diverse scenery. From the stunning beaches of Cox's Bazar to the rich biodiversity of the Sundarbans forest and ancient cities in Dhaka, Bagerhat, Rajshahi Sonargaon, and Bogra. The country offers a unique cultural experience to tourists with warm hospitality from the locals. The lush greenery and diverse landscapes further add to the attraction, making it an enriching journey for travelers seeking a memorable adventure.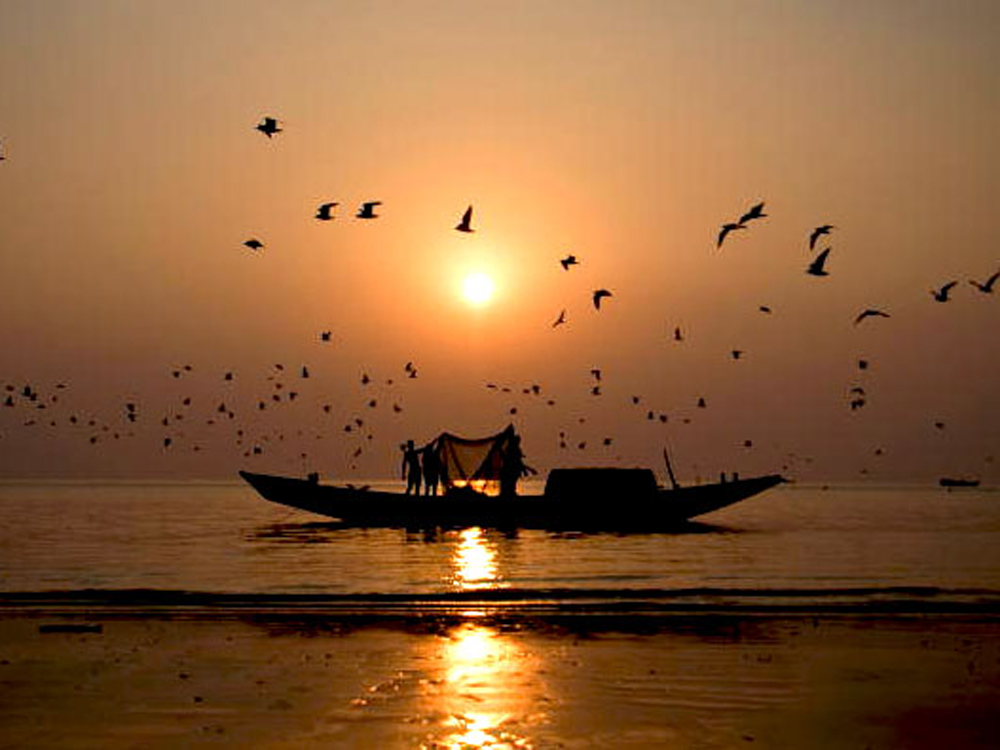 Give some Reasons to Visit Bangladesh.
An enriching and off-the-beaten-path adventure awaits travelers in Bangladesh, with its distinct charm, natural wonders, and authentic cultural experiences. Some reasons to visit Bangladesh are:
Rich cultural heritage with UNESCO World Heritage sites and the Sundarbans, the world's largest mangrove forest, home to Bengal tigers.
Authentic destinations to explore: Dhaka, Bagerhat, and more offering a glimpse into the local way of life.
Natural beauty at Cox's Bazar boasts stunning beaches to relax and enjoy.
Vibrant flavors of local cuisine, including Biryani, Hilsa fish curry, and pithas are a treat for food enthusiasts.
The warm hospitality and traditional lifestyle of the locals provide an immersive experience of their customs and practices.
Discover the country's agricultural heritage by visiting picturesque farms and witnessing traditional farming methods.
Is India tourist friendly?
Yes, India is a leading tourist destination and a tourist-friendly nation. India's popularity as a tourist destination lies in its warm hospitality, rich cultural heritage, and diverse attractions that attract visitors from around the world. With friendly locals, reasonable prices, distinct cuisine, and fascinating history, India remains a top choice for travelers. From the breathtaking landscapes of Kashmir to the southern charm of Kanyakumari, tourists can savor delightful cuisines and immerse themselves in the diverse cultures and religions throughout the vast region of India. From the iconic landmarks of the Golden Triangle (Agra, Jaipur, New Delhi) to the enchanting beauty of Ladakh, from the spiritual experiences of Uttarakhand to the vibrant culture of West Bengal, and from the historical wonders of Uttar Pradesh and Madhya Pradesh to the natural splendors of Karnataka and Kerala, these destinations offer picturesque scenery, cultural heritage, jungle safari, beaches, adventure activities, trekking, and hiking opportunities for an unforgettable travel experience.
What in India are tourist attractions?
India's tourist attractions are countless, but some favorites include Agra's Taj Mahal, Jaipur's Pink City, Red Fort, Qutub Minar in Delhi, Rajasthan's majestic palaces and forts, Udaipur's lakes, Varanasi's temples, Goa's beaches, Darjeeling and Sikkim's hill stations, Kerala's lagoons, Temples in Tamil Nadu, scenic beauty in Ladakh, and Kashmir, and Madhya Pradesh's Khajuraho and national parks. These destinations offer a wide range of experiences, from historical landmarks to serene natural beauty, making India a diverse and captivating choice for travelers.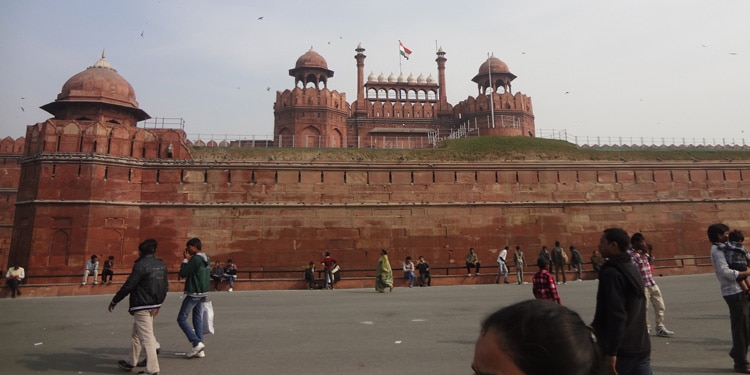 Why do tourists visit India?
Tourists visit India for its rich cultural heritage, iconic monuments like the Taj Mahal, stunning landscapes, serene lakes, colorful festivals, culinary delights, wildlife, and natural reserves. The country's ancient temples, spiritual centers, and rich textiles and handicrafts are also major attractions. From the Himalayas to serene remote places, India offers breathtaking landscapes. Visitors can indulge in spiritual retreats, diverse regional cuisines, and vibrant festivals, creating memorable and enriching experiences.
Why is India a must-visit destination?
India is a must-visit destination with welcoming hospitality, excellent infrastructure, and top-notch accommodation and transportation services. Explore the rich cultural and natural heritage, along with numerous major tourist attractions. Experience the diverse cuisines, from Idli and Sambar to Pani Puri and Dhokla, representing the various ethnicities and tribes. Enjoy warm hospitality, especially in rural regions, where you can witness local farming and interact with friendly locals who graciously share their culture and traditions. Indulge in delicious food, engage in meaningful interactions, and explore the vibrant agriculture and farming practices of the country.
Is Myanmar tourist friendly?
Yes, Myanmar is a tourist-friendly nation with smiling and welcoming locals. The ancient temples, historical sites, beautiful landscapes, serene lakes, and Pagodas are major attractions. However, due to ongoing civil unrest, it is essential to be cautious, and only a few regions like Yangon, Bagan, Mandalay, and Heho are considered safe for travel. Despite the challenges, the locals in these areas remain friendly, helpful, and committed to ensuring a secure and enjoyable experience for visitors.
Is Myanmar a tourist destination?
Yes, Myanmar is a popular tourist destination. Travelers get mesmerized in Myanmar with ancient temples, historical sites, and breathtaking landscapes, including the renowned Bagan temples, cultural hub Mandalay, serene Inle Lake in Heho, and vibrant Yangon City. Tourists should not miss the delightful traditional Myanmar dishes such as Mohinga, Nan Gyi Thote, A Kyaw Sone, Tea Leaf Salad, and more. Locals take immense pleasure in serving these authentic delicacies to visitors, showcasing the significance of their cuisine and preserving their cultural heritage through the use of traditional cooking techniques. Tourists can immerse themselves in the country's fascinating history and immerse in vibrant local culture, and foods creating a truly unique and authentic journey in this worthy tourist destination, Myanmar.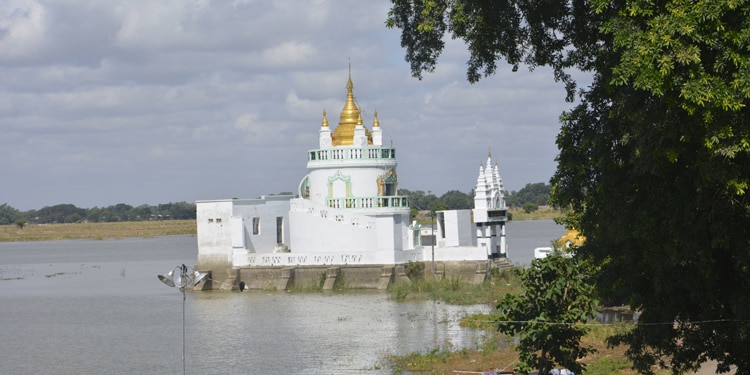 Laos Travel
Is Laos tourist friendly?
Yes, Laos is a tourist-friendly nation where friendly and hospitable locals warmly welcome visitors, making them feel at ease during their stay. The serene and peaceful nation is an ideal destination for relaxation and nature immersion. Tourists are drawn to the amazing scenery, ethnic villages, beautiful landscapes, ancient temples, and unexplored places that offer an authentic and phenomenal experience. Despite not being heavily crowded, tourists can expect genuine hospitality from the friendly locals, adding to the charm of this off-the-beaten-path nation.
Is Laos good for tourists?
Yes, Laos is good for tourists. Laos offers beautiful attractions like Luang Prabang, Vang Vieng, and Kuang Si Waterfall, along with a vibrant and diverse heritage, and adventure activities. The warm smiles of the locals and the opportunity for rest and relaxation make it an appealing destination. Laos is a great choice for tourists to explore and experience due to its cultural richness, enhanced by the presence of ethnic minorities. Enjoy the warm hospitality of the Laotian people and immerse yourself in their diverse culture, including interactions with various ethnic tribes (Hmong People) during your visit. Indulge in the flavors of Laotian cuisine, savoring dishes like sticky rice, larb, and papaya salad. Discover the ancient traditions of local farming, witnessing the unique agricultural practices that have been passed down through generations during your unforgettable Laos tour.
Is Laos a must-visit destination?
Laos is a must-visit destination for its authentic and serene experience, rich cultural heritage, and stunning landscapes. Tourists will be attracted by the country's unique charm and warm hospitality from friendly locals. From enchanting destinations like Luang Prabang and Vang Vieng to adventurous activities and golden monuments, Laos offers a memorable and fruitful journey for travelers.
---