Kathmandu, Nepal: Second Best Natural Destinations 2023 by Trip Advisor
22 Feb 2023 Asia Experiences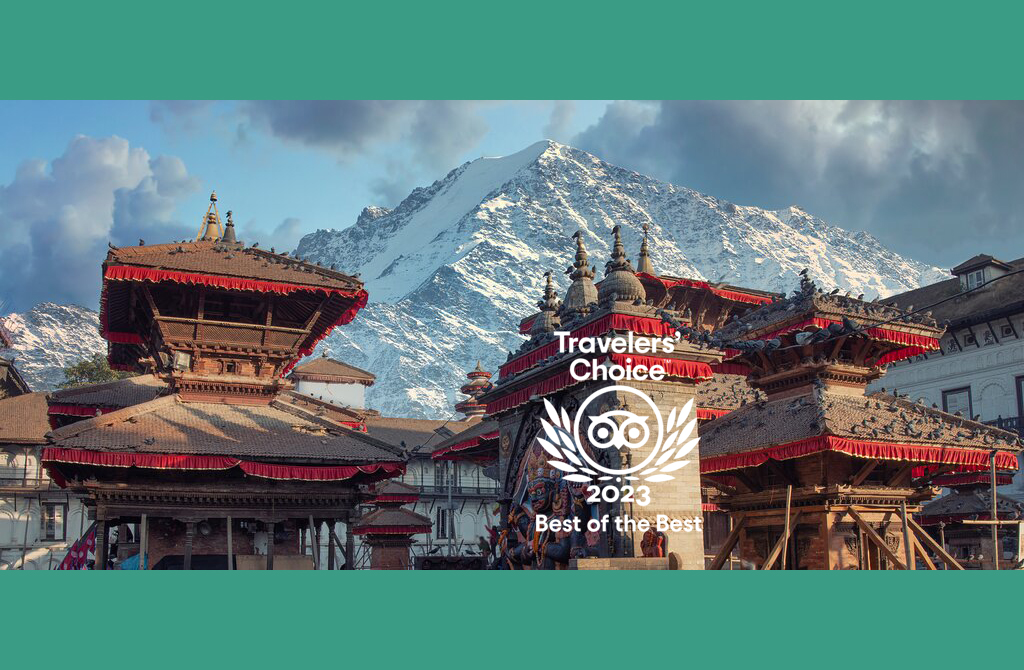 Kathmandu, Nepal has been ranked the second-best natural destination to visit in 2023 by Trip Advisor.
https://www.tripadvisor.com/TravelersChoice-Destinations-cNature-g1
Nestled in the heart of the Himalayan mountain range, the vibrant and lively capital city is known for its rich culture, history, and natural beauty.
Kathmandu is abundant with ancient temples, shrines, and palaces, including the famous Swayambhunath Stupa, Pashupatinath Temple, and Boudhanath Stupa. Visitors can explore the bustling streets of Thamel, and experience the vibrant energy of Durbar Squares.
A unique and fascinating city in Kathmandu lures visitors from all over the world. It offers something for everyone, whether you're fascinated by history, culture, outdoor adventure, or just soaking up the atmosphere of a vibrant city.
Some of the major attractions in Kathmandu are:
Swayambhunath Stupa:
This Buddhist stupa is listed as a UNESCO World Heritage Site. It is popular as 'Monkey Temple'. This stupa is located on a hilltop overlooking the city. Visitors can climb the 365 steps to reach the top and enjoy stunning bird-eye views of the city.
Entry Fee:
NPR 200 (Foreigners)
NPR 50 (SAARC)
Free entry (below 10 years)
Kathmandu Durbar Square:
One of the most striking features of Kathmandu Durbar Square is its architecture. Visitors can see intricate woodcarvings, sculptures, and pagoda-style temples in the square. Kathmandu Durbar Square is a complex of palaces, temples, and courtyards that date back to the 16th century. It is listed as UNESCO World Heritage Site and has many major attractions in the vicinity. Some of them are Taleju temple, Kalbhairav Temple, Kasthamandap, Ashok Binayak Temple, Living Goddess Kumari, Hanumandhoka Museum, and Shiva Parbati Temple.
Entry Fee:
NPR 1000 (Foreigners)
NPR 150 (SAARC)
Free entry (below 10 years)
Bhaktapur Durbar Square:
Bhaktapur Durbar Square is also a UNESCO World Heritage Site. One of the most well-preserved medieval cities in Nepal is Bhaktapur Durbar Square. The Nyatapola Temple, Victorian illustrations designed temples, artistic courtyards, the open museum, the 55-window palace, Dattatreya Temple, and several sculptures add beauty to this durbar square.
Entry Fee:
NPR 1500 (Foreigners)
NPR 500 (SAARC) + Chinese nationals
Free entry (below 10 years)
Patan Durbar Square:
The Newari architecture is the major attraction of Patan Durbar Square. This UNESCO World Heritage site is popular for its arts, architecture, aesthetic temples, monuments, and courtyards. Some places to explore around Durbar square are Krishna Mandir, Bhimsen Temple, Vishwanath Temple, Patan museum, and courtyards.
Entry Fee:
NPR 1000 (Foreigners)
NPR 250 (SAARC)
Boudhanath Stupa
One of the largest stupas in the world is Boudhanath Stupa. This UNESCO World Heritage site is a favorite landmark of visitors. Visitors circumambulate around the stupa in the morning and in the evening. The stupa is famous for its beauty, peacefulness, and spirituality. In the complex, there are several monasteries, Tibetan handicraft shops, and cafes and restaurants with a variety of food options including Tibetan foods.
Entry Fee:
NPR 400 (Foreigners)
NPR 100 (SAARC)
Free entry (below 10 years)
Pashupatinath Temple
The famous Hindu temple Pashupatinath lies on the bank of the Bagmati River. The main temple is of Lord Shiva and in the vicinity, there are several temples. Cremation area, Sadhus, and evening Aarti are the highlights of this sacred temple. It is also listed as UNESCO World Heritage Site.
Entry Fee:
NPR 1000 (Foreigners)
NPR 1000 (SAARC)
Free entry (for Indian nationals)
Beyond Kathmandu city, visitors can also embark on a trekking adventure to some of the world's most breathtaking natural landscapes, including the Annapurna and Everest mountain ranges. Visitors can enjoy the stunning natural scenery, unique flora and fauna, and the warm hospitality of the local people. The specialty of the Nepalese is to treat the visitors as a guest. Besides trekking, there are several other outdoor activities available in and around Kathmandu, such as hiking, paragliding, mountain biking, rafting, and bungee jumping.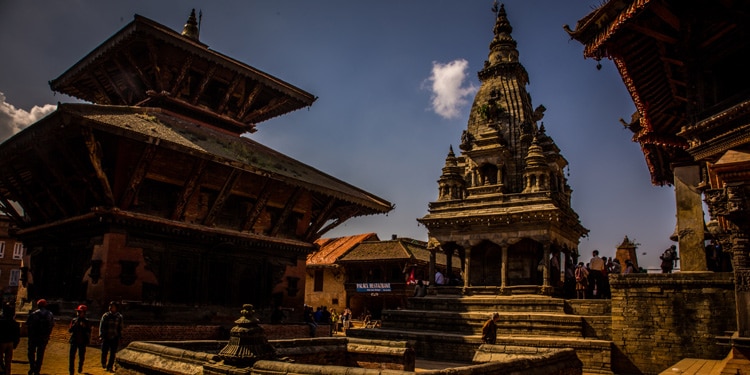 Not only for sightseeing or carrying out outdoor activities, but Kathmandu is also popular for its delicious authentic cuisine. Visitors can try some popular cuisines like momos, Dal-Bhat, Newari dishes, Thakali dishes, and many unique dishes.
You can also combine the Nepal tour with neighboring nations like India, Tibet, and Bhutan. This combined tour provides you with an opportunity to travel to these beautiful destinations and explore nature, and cultural aspects.
In a nutshell, Nepal is a must-visit destination for anyone seeking a unique blend of natural beauty, rich culture, and adventure.
What are the best reasons to visit Nepal in 2023?
Many travelers forgot about Nepal for decades which is unfair. It's surrounded by giant countries like India and China, and some people still don't give Nepal the attention it deserves. On the other hand, those who visit Nepal become real fans. Because it's located right in the heart of the great Himalayas. It's the perfect destination for hikers and adventure lovers. However, that's not all. Nepal offers a wide variety of architectural styles, landscapes, cultures, tribes, and religions. It's one of the most interesting countries you can visit in the world! …..Read More
Traveling to Nepal in a nutshell, Expectation vs. Reality
Nepal has different depictions depending on the person, agency, or travelers you ask. One of the reasons for this is the availability of several flexible ways of traveling around the nation. From some silly facts to downright absurd myths you are likely to be confused too if you have never traveled to Nepal. From a research point of view too Nepal is a country with interesting features that one can delve into. On a journey towards South Asia, we will provide you with a head-start for your preparation for traveling to Nepal…….. Read More
Nepal Popular Tour Packages for 2023
---