13 days Memorable Nepal and Bhutan tour
31 Dec 2018 Asia Experiences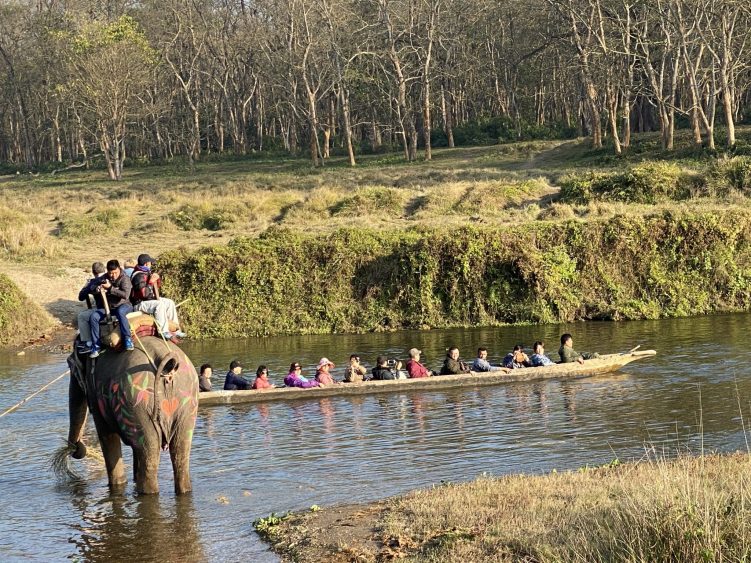 I wanted to visit and explore Asia during my vacation this year and also return before Christmas to my home. After a quick research, I decided to go to an exploration of the South Asian countries of Nepal and Bhutan. I had no idea what really to expect from these countries except for some mixed comments on different websites, so I decided to give it a try. To be honest, these places caught me by surprise and gave me one of the memory that will remain forever. Overall, my 13 days Nepal and Bhutan tour was memorable.
Kathmandu, Nepal
I landed in Kathmandu with both curiosity and excitement on the last day of November. My guides provided by Asia Experiences were there to pick me up, and I was given a warm welcome at the airport with smiles. On my way to Hotel, my guide explained me in detail about the whole trip, and I knew at that moment this trip is going to be Epic one.
Next day we were up and rolling towards Swayambhunath (The Monkey Temple). A site included in World heritage list and had a history of more than 2500 years it was a living repository of Buddhist culture in Nepal. We also visited the city of Patan which had its own glorious essence of livelihood.
Day three was full culture and religious tour day as we started the day visiting the sacred Hindu temple of Pashupatinath on the banks of the Holy Bagmati river. Then, we visited Boudhanath Stupa, one of my favorite places on my tour here. We had Bhaktapur as our last destination of the day. I couldn't get enough of these beautiful streets packed with art and culture. My guide Deepa, a lovely soul, was with me all the time pointing and explaining everything so I wouldn't miss anything.
Chitwan National Park
On the fourth day of this tour, I started my journey towards Chitwan and of course with my guide. After 6 hours of a drive, we reached the city of Chitwan and entrance to Sauraha (Chitwan National park). I will suggest you save your time by catching a flight to here, but you will miss the fantastic scenes of nature, the green hills and the beautiful Trishuli river right beside us. We were welcomed warmly in our hotels here and ended this long day with beautiful Tharu dance from the locals.
Next morning we set our journey towards Chitwan National park. It started most beautifully right outside our hotel where a canoe was waiting for us.
Canoeing through the Rapti river, we entered the National park, and I met my guide Asis there. Through the dense forest, I enjoyed the Elephant safari to my fullest. I was lucky enough to spot rare one-horned Rhinoceros there. I had a great time here, and Asis was funny and amazing. We drove back to Kathmandu soaking in the beautiful scenes in our way. I have to give it to the driver with excellent driving skills which helped in our easy return to Kathmandu.
We flew to Paro from Kathmandu the very next day.
Beautiful country and the people,
I felt like, a princess with their above and beyond hospitality.
Landing in the thin strip of Paro airport, my Bhutanese guides welcomed me heartily here. On my way to the hotel, we stopped at Tachogang Lhakhang to view the suspension bridge over the Paro river. We also made our stop in Chuzom where we saw the Bewildering sight of Thimpu and Paro river meeting each other. Later, we enjoyed our evening visiting the weekend markets. We drove to Punakha city the next day and to the Dochula pass at 3150m. I can still remember the chills from the beautiful sceneries from there.
Beautiful Monasteries are there in every part of Bhutan and my guide Sonam was the one to make sure that I will not miss many. We went wondering to Phobjikha where the fresh air and Epic sceneries were waiting for our arrival. Gangtey Gompa, the largest monastery of in western Bhutan, was our next stop. We realized the visit to local farms here at Nyingmapa, and I personally felt blessed to have the food by locals there. Driving to park our next day we visited the national museums and did some sightseeing of this beautiful valley.
Amazing Taktsang Monastery (Tiger's Nest Monastery)
A place which summarised my visit to Bhutan is Taktsang Monastery (Tiger's Nest Monastery). This lovely and honestly pretty hard hike ended in this beautiful Monastery standing high and mighty. We returned to Kathmandu the next day leaving behind this country of happiness. Along with my local guide Deepa we visited the Markets of Ason. A great market where I bought a dozen souvenirs. I felt alive here with a chance to study and enjoy rich Newari culture and cuisine.
Hike to Jamacho
On my last day on this trip, we went for a short hike to Jamacho. A shift to a quieter side of Kathmandu we enjoyed the lovely Nature and atmosphere throughout the trail. For the most part, I enjoyed the breathtaking views of the Kathmandu valley, some mountains and alluring nature. I departed that very evening with heavy heart and heart full of memories towards my home.
Note:
I also had the option of seeing the Himalayas up close through a trip to Everest base camp in a helicopter. I didn't take these opportunities because it was a little bit costly, but I am sure it is an adventure of a lifetime.
Overall, this trip helped me to know myself better. Meeting these wonderful people and peeking through their lifestyles is a fantastic experience. A warm welcome and hospitality are what you get in each place you visit. Similarly, the breathtaking Nature and scenery here will be in your memory for a very long time. The hotels I stayed in were great, and they left no stone unturned in our Hospitality. My guides were excellent and helped me throughout the journey. When I searched for websites aiding me with this tour, it was like releasing an arrow in the dark. I am so happy that I choose Asia Experiences for my journey as those guys managed everything perfectly. I will definitely suggest this tour for all of you to experience your life to the fullest.
---