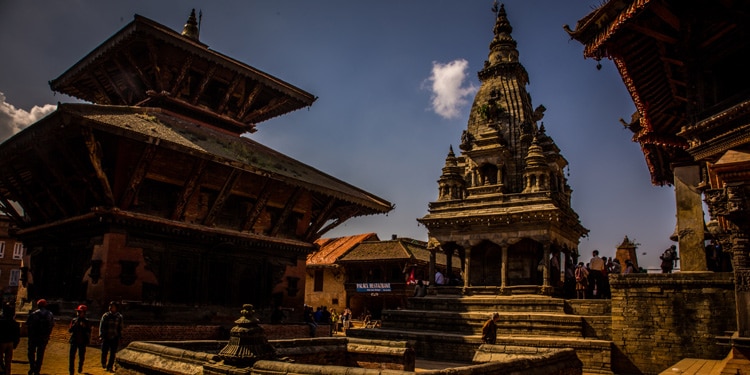 Patan or also Lalitpur is one of the Most diverse cities of Kathmandu valley. Located in the south-central part of the Kathmandu Valley, Patan is a meeting point of Buddhism and Hinduism in the valley. The whole city has an aura of Buddhist Dharmachakra or wheel of righteousness mixed with Traditional Hinduism likewise. A vessel of art, culture, and heritage Patan is lively and welcoming.
Lalitpur is translated as a 'city of Beauty' and has beautiful architecture rich sculptures and monuments throughout the city. One can experience a quiet village lifestyle lavish in culture and society full of happy vibes here. Similarly, Patan can offer you climatic variation and less popular hiking routes which you can achieve by traveling a shorter distance from the Kathmandu Valley. You can cross the threshold of the city into nature on the outskirts of Patan.
Patan was a prosperous city from ancient times. The presence of Patan Durbar Square proves it in an instant. One of the three historical and cultural strong rooms of the whole valley, it has a cultural and architectural dose to offer you. The Krishna Mandir(Temple) stands in the middle of this wonderful UNESCO World Heritage site. The people believe that this temple is a single whole stone and artists carved this temple into it. Similarly, the Palace also has many shrines, idols, and monuments in it.
Patan is also famous for the energetic participation of the people to celebrate the festivals of the city. One should visit this city during the festival and Jatra (Traditional mass celebration) to take a glance into its rich culture. You can also stroll around the market of Mangal Bazaar for shopping Souvenirs from this wonderful city.