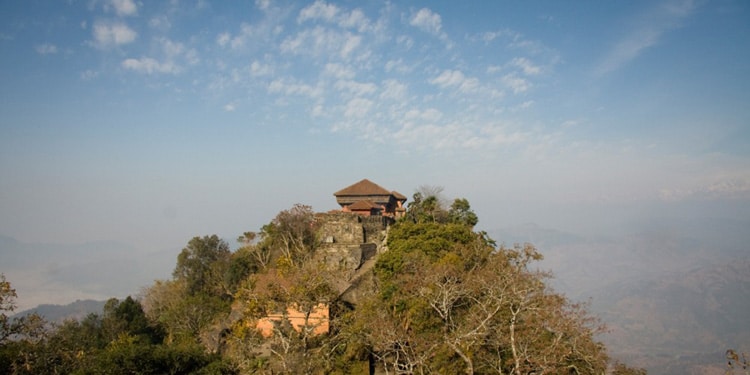 Gorkha was the center of unification of Nepal. This historic birthplace of PN. Shah is residing in the lap of the Himalayas Responsibly sustains is its charm and culture. Similarly, with diverse ethnicity and lifestyle, you can experience it all in Gorkha. Trekkers undertaking the Manaslu trek circuit mostly choose this classic and cultural town as their starting point.
Gorkha is the opening chapter of the centuries-long history of Nepal. Moreover, king PN Shah dreamed about a vast and unified Nepal from here, and he did it in some saga. From this land also comes one of the most feared military troops of the world- The Gurkhas. Fearless and fierce the same quality that PN Shah had reflects in the eyes of these troops. One can see pride and class in the streets of Gorkha and a never die attitude of the Gorkhali people.
Furthermore, Gorkha has monuments, temples and palace centuries old but still a Living dictionary that holds the history of this great place. The Gorkha Durbar(palace) from where the kings ruled over their kingdom before invading Kathmandu lies in the top. A hill whose whole tip is a palace and a Natural fortress was a great vantage point for the kings to spot the invading armies. The palace is a museum now, and people visit here to pursue the history of Nepal.
Even though Gorkhali's are feared on the battlefield, the people here are friendly and lively. You will receive warm hospitality and a homely environment for this place. Abundant with Gurung culture you will be able to watch the festivals and Gurung dance closely if you are lucky. Around the season you can also experience a lifetime moment of Gurung's wild honey hunting. Similarly, you can observe the whole Gorkha bazar and different mountain range clear as a crystal from vantage points.