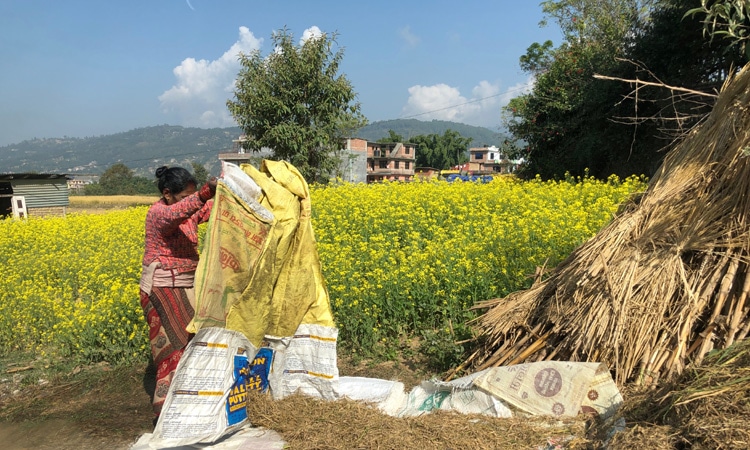 Panauti is a small village settlement on the outskirts of the Kathmandu Valley. Between two rivulets of Punyemati and Roshi Khola, this village is said to be united by King Ananda Dev in 1006 AD. Many different stories about this village are there which you might want to know. The locals believe that the god of serpent Basuki Naga resides below the lands here saving them from evils and calamities. You can feel it as not a single house of temples here incurred any damage by the big 1990 and 2012 earthquakes. Hence, people don't use Dhhiki(stone made grinder) as it will disturb the Naga under them. Most people are farmers and traders in this small village abundant of Newar tribe.
Panauti is a land of art in the form of paintings, carvings or idols. An area where Newari culture resides in every street, you can cherish with the delicacies made of Newari cuisine. People of Panauti believe in unity, and one can see that in the festivals they celebrate. A Mela or religious fair takes place in this city in every twelve years for a whole month as Makar Mela where people from this entire Nation come to Panauti at Tribeni Ghat where they can worship as well as an exhibit this sacred place. A chariot Jatra is another major attraction held in festivals in praise to the gods or the ancient kings. In addition to that numerous Temples and idols, more than 1000 years old are in Panauti.
A place with such a fascinating history and cultural traditions Panauti is a treat to your eyes. Panauti is a destination which you have to explorer to experience.
*Major Attractions
-Indreswor Temple: A millennia-old temple with beautiful wood carvings.
-Newari (local tribe) culture and Cuisine
-Jatras and Local chariot festivals
-The starting point of Manjushree Hike Trail