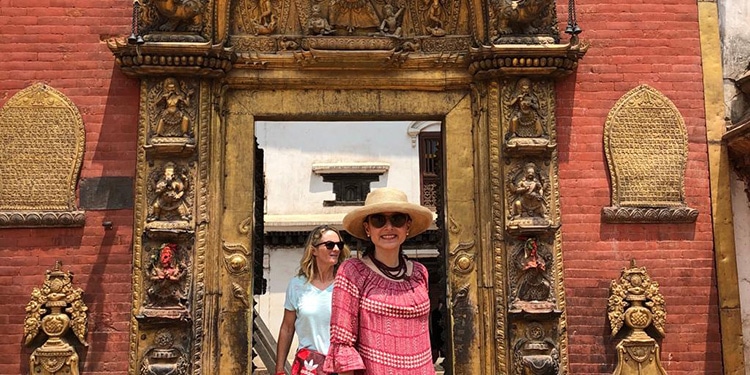 A cultural center of the Kathmandu valley is the Durbar Square, and the valley has three of them. The Kathmandu Durbar Square also known as the Basantapur Durbar is a cultural treasure of Nepal. A Durbar means a palace and the Kathmandu Durbar is a delight to witness with our eyes. Experience the architectural brilliance of the buildings and temples here. Similarly, you will be able to glare into the rich Newari culture here. As Kathmandu is the city of temples, you can see some Beautiful temples in the Durbar Square area too. The Kathmandu Durbar Square is on the UNESCO World Heritage Site list too.
You may find yourself lost in the crowd of architectural and cultural buildings here. So, here is a list of important monuments in Kathmandu Durbar Square.
*Seto(White) Bhairab- It is a Sculpture of the face of the god Bhairab. Similarly, during Indrajatra people worship the statue with pomp.
*Jagannath Temple- It is one of the oldest structures with alluring carvings and wood art. This two stroyed, and three-door pagoda only has access on fixed occasions.
*Taleju Temple- One of the most significant and history-rich temples in the square area. Also, Taleju Temple is rich in architecture and covers a big area. This temple is above 35 meters in height and has 12 temples inside it surrounded by four doors.
*Indrapur temple- It is a mysterious temple and no one knows for which god this temple was made.
*Mahendreswar Temple- this temple is distinct from a golden umbrella. Made for the Hindu god Shiva it is always full of pilgrims.
Kumari Temple
– This Temple is for the living goddess Kumari.