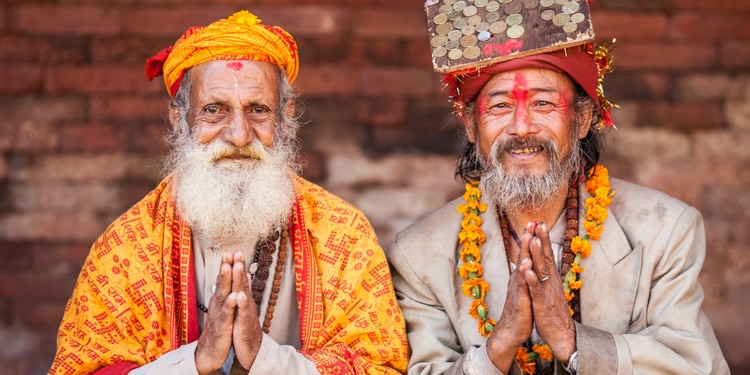 Pashupatinath Temple is one of the four Dhams (Major Temple) of the Hindu god Shiva in the whole of Asia. Built-in the 5th century, different Malla kings of Kathmandu and later Rulers also renovated this holy Temple. People believe that the site existed on itself and when a Shiva Lingam was discovered centuries ago.
This temple with great Hindu significance and one of the largest Hindu temples of Nepal is in North-east Kathmandu. Composed of many small shrines and Shiva lingams Pashupatinath is One complex temple on the bank of the holy river Bagmati. The Hindu pilgrims have a set of rituals before they worship the main Temple which is a Pagoda with a gilded roof with four sides and the Guardian of Mount Kailash 'Nandi' right before the main gate. Only Hindu people can enter the main temple whereas you can visit other 15 Shivalayas and about 492 temples in its peripheral region.
On the rear part of the nearby hill is the temple of 'Gujyeswori' for Shiva's consort Sati Devi. Devotees from all around the world visit Pashupatinath in Maha Shivaratri (night of Supreme Shiva). You can learn much about the Hindu culture and tradition in this day with views of Naga Babas(sages devoting their life to Shiva) around the temple. You can also experience a unique Hindu Crematorium in the rear part of Pashupatinath beside Bagmati. A sight not for the faint-hearted, but still a virtuous way to accept the cycle of life.
A religious hub for Hindus all over the world you can experience the devotion and sanctity of the pilgrims here. Some of the important places near Pashupatinath perimeter are-
Deupatan
Jaya Bageshori
Gaurighat (Holy Bath)
Kutumbahal
Gaushala
Pingalasthan
Sleshmantak forest
Daily rituals at Pashupatinath temple
Pashupatinath is a religious site with visitors and religious activities with the active participation of the devotees all day. We also have a schedule of daily rituals of Pashupatinath below for you.
 4:00 am- West gate open for Visitors
8:30 am- The Pujaris(Hindu priests) arrive for bathing and also change the clothes and jewelry of the Lord.
9:30 am-Baal Bhog(breakfast) is offered to Lord Shiva
10:00 am People are welcomed to worshipping the main Lingam and statues till 1;45 pm.
1:50 pm: Pujaris offer lunch to Lord Shiva
2:00 pm: Morning prayer ends
5:15 pm: evening Aarati starts at the main temple. Similarly, Ganga Aarati (special Aarati on the banks of the Bagmati river) starts at 6:00 p.m. People mostly attend this Aarati as well as Bhajan(religious songs and chantings to praise the lord) following it.
7:00 pm: Temple door closes.
Special and elongated schedules are there for extra rituals that the devotees offer on special occasions falling under the Lunar calendar.