Spiritual Cleansing and lunch with monks in Bhutan Nepal and Tibet
19 Nov 2023 Asia Experiences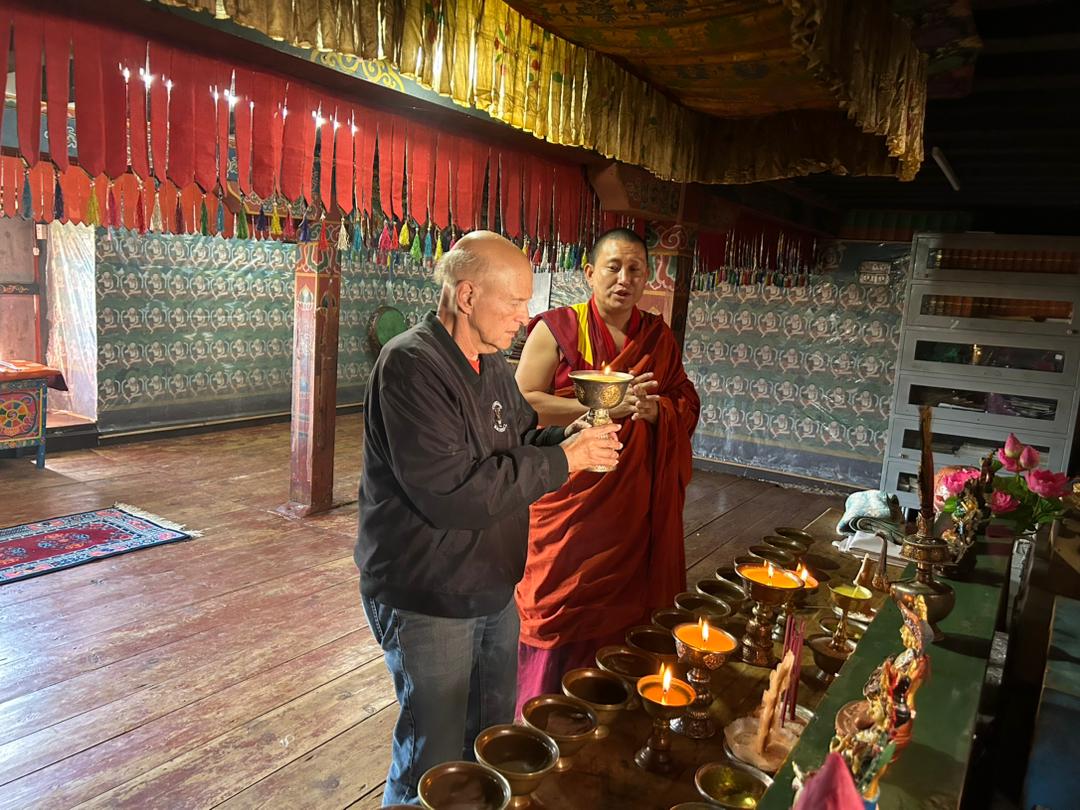 Spiritual cleansing is the self-act of the purification of the mind, heart, and body of the individual to attain clarity, connection, and well-being. It helps an individual enhance positive energy by eliminating negative energy. But, one should be clear that spiritual cleansing is just one part of Spiritual Practice.
Spiritual cleansing helps to release the impure energy that is creating imbalance and distress in your life. Spiritual cleansing helps to stay calm and create inner peace, balance, and coherence in life. It varies its practices with different cultures and religious traditions. Spiritual Cleansing is a recharging tool that promotes spiritual happiness, and inner peace by maintaining balance and flow of positive energy.
Spiritual cleansing- Energy Purification of the Mind, Heart, and Body
There are diverse ways to spiritual cleansing. Some of the methods and how it is done are discussed below. In some Buddhist Himalayan nations, Spiritual cleansing practice involves participating in rituals such as meditation, prayer, lighting of butter lamps, and other ceremonial activities organized in monasteries or sacred sites.
Spiritual Cleansing in Bhutan Nepal and Tibet
Bhutan, Nepal, and Tibet, these three magical Buddhist destinations are also popular for spiritual cleansing besides cultural and religious tours. These 3 destinations offer spiritual cleansing as per their cultural and traditional practices. They are as follows:
Nepal:
Visitors can experience both Buddhism and Hinduism in spiritual cleansing practices in Nepal. Spiritual retreats through Yoga, Meditation, Ayurvedic healing, and mantra chants, fasting, Tantric meditation are offered.
In different monasteries, spiritual cleansing is performed by monks to the visitors. With butter lamp lights and mantra chants, the purification process is carried out. Monks also do powerful prayers to ignite positive energy. Visitors can also try Vipassana meditation for deep spiritual cleansing. There are many monasteries assigned for it with different packages. Visitors can choose the best that aligns with them.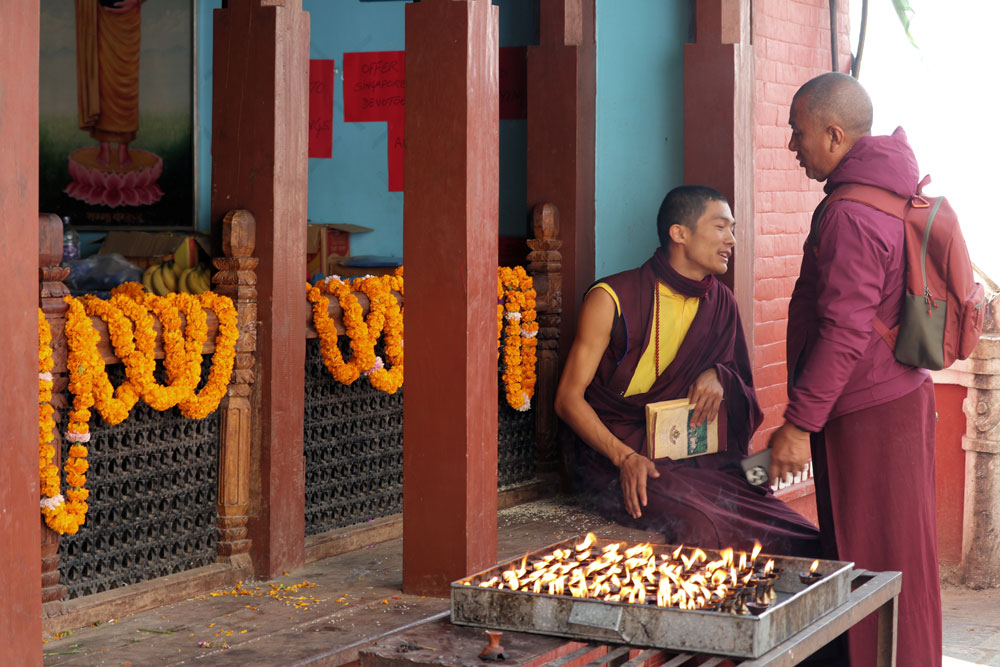 Bhutan:
This magical and mystical nation Bhutan has several monasteries and Dzongs. From a spiritual perspective, Bhutan is considered one of the lovable destinations. There are monasteries in Thimphu, Paro, Punakha, and Bumthang where spiritual cleansing is performed by a special monk. A special ritual practice is performed by using blessed water and spiritual prayers for positive energy and good luck. Other spiritual cleansing practices in Bhutan are Hot-Stone Bhutanese Baths, Hot Springs Therapy, Activities like lighting butter lamps, meditating, interacting, and taking blessings from the monk in the monastery.
Tibet:
Tibetan Buddhism is widely practiced in Tibet and many monasteries here is the key attraction. Monks in the monasteries here perform spiritual cleansing through Tibetan Healing Sound. They use the 'Singing Bowl' for the treatment which is magical and healing. Besides this, monks also chant mantras and powerful prayers for deep spiritual cleansing. The aura around Tibet itself is magical and healing. Visitors can get a sense of spiritual feeling while touring around here.
To sum up, exploring the nature around these magical destinations also gives a boost for spiritual cleansing. Tour around cultural places, monasteries, stupas, and Dzongs, and interact with the monks or Gurus for deep insights. Spend some alone time in the peaceful ambiance in these areas.
Breakfast/Lunch with Monks or Nuns
We also arrange breakfast or lunch with monks or nuns. Not only monks, but Guru monks to get deep insight after spiritual cleansing. Visitors may find solace in the interaction with the monks, nuns, and Guru monks. Just staying quiet can also bring a sense of inner peace and calmness. The aura around the monastery or stupa also brings positive energy to the visitors.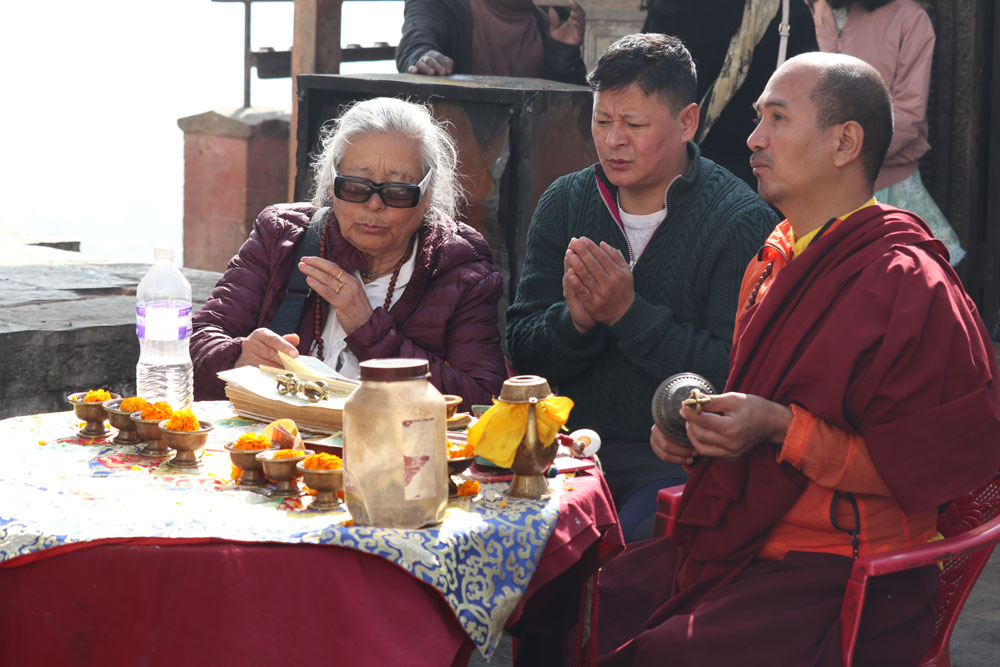 If visitors wish, they can extend an invitation to provide lunch to monks, and we can arrange it for you. We will look after all the logistics and arrangements. Furthermore, we can also assist you in deciding suitable menu.
For further details, feel free to contact us.
Spiritual Cleansing Methods
Water Cleansing, Smoke Cleansing, Sound Cleansing, Salt Cleansing, Aromatherapy, etc.
How is Spiritual Cleansing done?
Spiritual cleansing is performed differently under various spiritual cleansing methods. For example:
Water Cleansing– Shower, soak yourself in salt water, swim, sprinkle sacred water, etc.
Smoke Cleansing– Burning woods, aromatic plants, resins, etc.
Sound Cleansing– Uses of singing bowls, finger bells, music, own voice, etc.
Salt Cleansing– Uses of Himalayan salt, Rock, salt, or Normal salt
Aromatherapy– Uses of the aroma of essential oils over the body
---