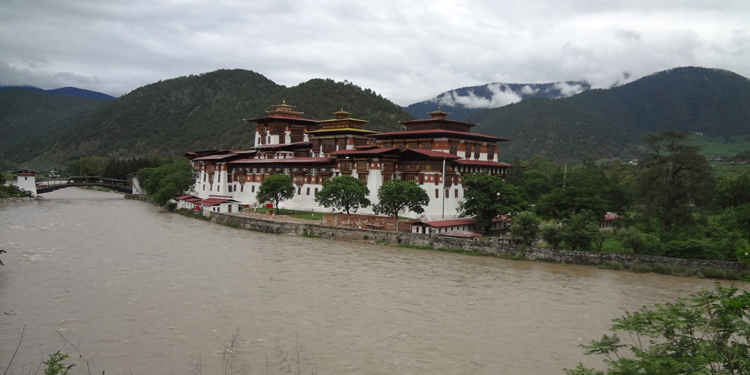 Punakha Dzong, an administrative center of Punakha district, is also the second largest Dzong in Bhutan. Translated as 'the palace of great happiness or bliss' Punakha Dzong ages more than 350 years old. Situated between Po Chu and Mo Chu rivers of Punakha this Dzong also delivers architectural brilliance. Telling the stories of Buddhist culture Punakha Dzong also has Kagyu school of Tibetan Buddhism within it. This old capital of Bhutan also provides a natural and cultural tour of Bhutanese history.
Main attractions:
The intricate paintings and the delightful architecture of the fort,
sacred relics involving the Southern Drukpa Lineage in Kagyu school,
Scenic Mountains and natural sites.