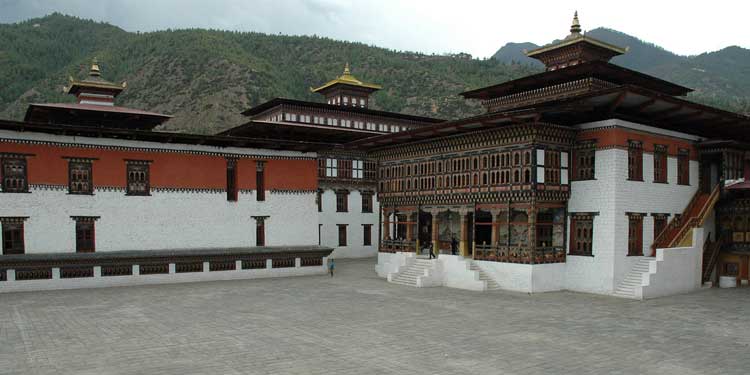 One of the famous monasteries in Bhutan Tashichho Dzong is also the northern end fortress in the city of Thimpu. This Dzong lies on the western shore of the Wang Chu river. Tashichho Dzong is also the traditional seat of the head of the civil government Druk Desi(Dharma Raja). Made by the first Dharma Raja, Tashichho Dzong translates as 'the fortress of auspicious doctrine.'
Major Attractions :
exquisite architecture of the Dzong

more than 30 temples, shrines and chapels in its peripheral region
Time to Visit: Monday to Friday – 9 AM to 5 PM, and reopens at 5:30 PM to 6 PM whereas in Saturday & Sunday – 9 AM to 5 PM.