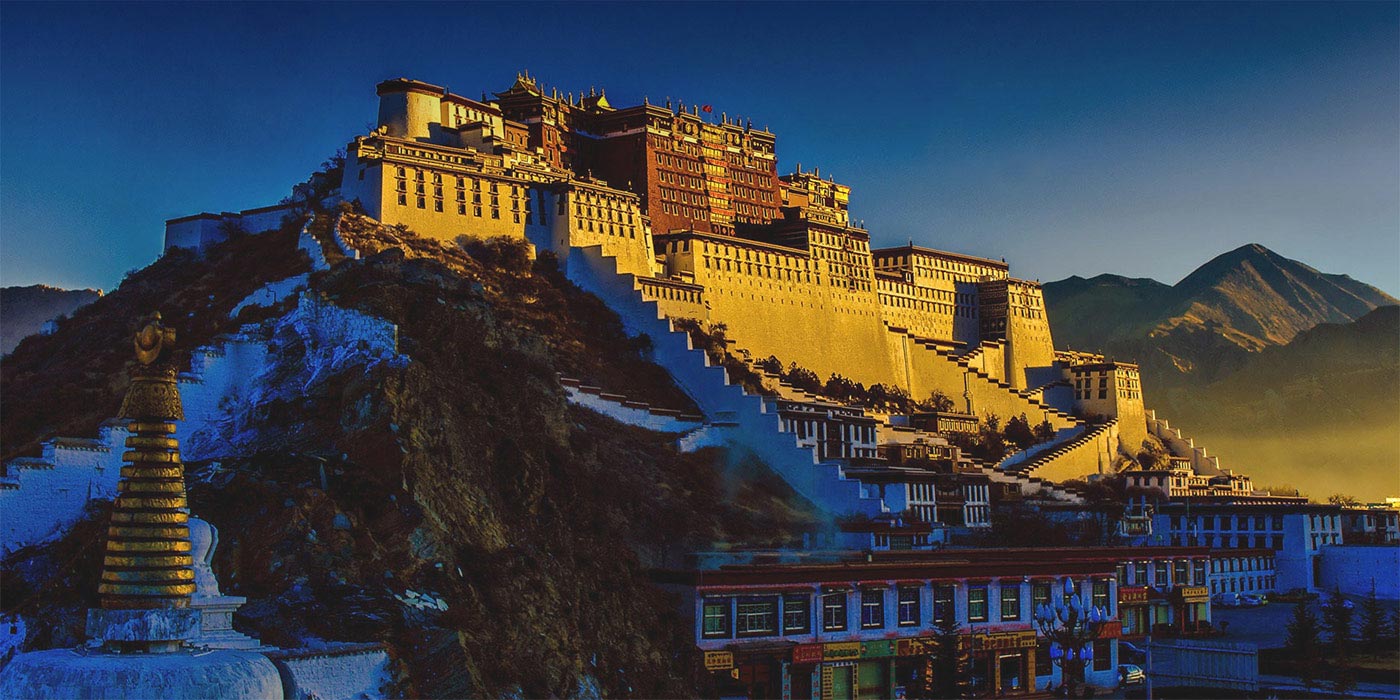 People are always short in words when they describe the Potala Palace. This former residence of the Dalai Lamas of Tibet is known for its architecture and design brilliance. The overall visit to the palace might take forever for you as you can't stop admiring every corner of it. During your tour of the White Palace, a long winding staircase takes you there which is a pleasure to all your senses after a good toil. There are specific rules one must follow, and you should have a compulsory guide to explain these to you. The Potala Palace entered as the UNESCO World Heritage Site in 1994.
From the gardens surrounding the palace to the chapels and shrines around it, have a delightful time here. This seven-storied palace is full of exotic decorations and alluring Tibetan paintings. After entering the main gate to the white palace, you will enter the former dwelling places of the Dalai Lamas and the buildings of the local Tibet government. The carvings and jeweled walls make you stare at them and praise them all day long. As you explore this palace, you will be able to learn Tibet in a better way in a nutshell.
As you move up to the seventh floor of the Potala Palace, you will reach the red hall. Once a place to hold the ceremonies of the Dalai lamas you will find decorations and Beauties to the finest. A visit to Potala Palace enables you to learn and evolve in this country of hidden treasures. Also, the view and landscapes from the Potala Palace are breathtaking too.
Major Attractions
Thirteen storeys of buildings
Contains over 1,000 rooms, 10,000 shrines, and about 200,000 statues
Architecture
2 Chapels (Phakpa Lhakhang and Chogyel Drupuk)
Park, Pond, and Chapel behind the palace